What to expect from N26 Business
N26 will be closing its UK operation over the next few months. The bank says this is due to Brexit.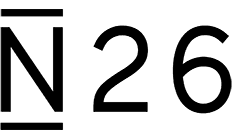 EU based digital bank N26 has chosen to stop operating in the UK in early February, citing the UK's decision to leave the EU. Read our guide for alternatives to N26.
While still in its infancy over here, the bank is well established across Europe and has over a million customers.
Looking abroad, we give you an idea of what to expect when the N26 business account arrives on these shores. Or, if you're keen to find out what N26 already offers in the UK, take a look at our review of its current account.
Download N26 now for free
Take control of your finances with one app
Manage everything directly in the N26 app
Set payment limits, change PIN, freeze your card
Make no-fee transactions anywhere in the world
What is N26 Business?
N26 launched a business account after recognising the number of freelance and self-employed users is on the rise. As such, N26 Business is aimed at individual business users rather than companies.
In many ways, it's very similar to the current account. However, the business option comes with a 0.1% cashback.
Below we look at this and the other features N26 Business offers.
Video: Alex Weber, head of international markets, on why N26 is different
What features does N26 Business offer?
Free business Mastercard: No charge for getting the card and no account management fees. It's all free.
Cashback: Get 0.1% cashback on all purchases with your Mastercard. It's automatically deposited at the end of each quarter.
Real-time notifications: Stay constantly on top of your money with push notifications after any activity on your account.
Categories: Goodbye spreadsheets, the N26 app uses smart technology to break your spending down into categories such as transport or eating out.
Tag transactions: You can organise transactions by tagging them with labels like "client" or "office".
Export transactions: If you want, you can export your bank statement as a CSV onto your phone or computer.
WebApp: If you want to get your statement up on a big screen, for example in the office, then you can log in to the web app on your computer.
Multiple languages: Its customer support can help you in English, French, German, Spanish and Italian.
Quick set-up: You can get started with N26 Business in less than 10 minutes.
N26 Business fees and limits
N26 Business doesn't charge you whatsoever. It's free. Yet by looking to the N26 UK current account, we can suppose there will be some limits:
Like with the UK current account you should get ATM withdrawals fee-free. However the current account has a daily withdrawal limit of £2,500. So this might apply to the Business too.
The N26 UK current account charges 1.7% to withdraw cash in any currency other than GBP.
Is N26 Business safe?
Every N26 bank account has deposit protection: the compensation scheme of German banks guarantees up to €100,000 (about £85,000 – the same amount as the UK equivalent scheme).
N26 also offers a Bug Bounty programme. This means cash rewards to encourage security researchers to track down bugs or vulnerabilities.
The app has various security features and procedures, including the ability to freeze your card if you lose it.
On top of this, N26 Business is 3D Secure. This is an extra layer of security that helps prevent fraud when making payments online.
Pros and cons of N26
Pros
Real-time notifications let you stay on top.
Access your account on your phone or via N26's web app.
In-app security features such as card lock/unlock.
Fee-free card transactions abroad.
No card or account management fees.
Unlimited cash withdrawals in GBP.
0.1% cashback when you spend with your N26 Mastercard.
Cons
1.7% surcharge for foreign currency withdrawals, although this is competitive with other European banks.
No bank branches so not for you if you like face-to-face service.
Unlike with the current account, you can't send money to foreign currencies in the app.
Can't put company's name on card.
Compare alternatives
Digital banking deals
Back to top