Multi bike insurance
If you need to insure more than one motorcycle, a multi-bike insurance policy can save you money. Find out how it works.
Get cheap multi-bike insurance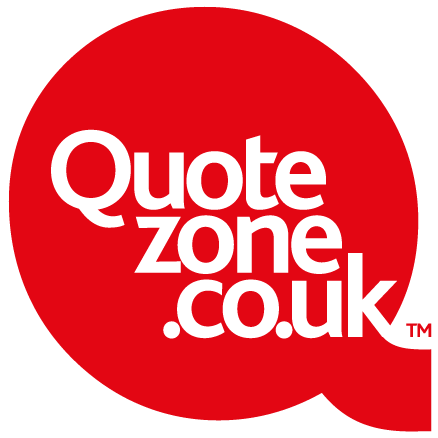 Save money on your motorbike insurance
97% of reviewers recommend Quotezone
Compare over 20 insurance providers
Get deal
Just like car insurance, insurance for motorbikes can be pricey. One way to try and keep costs down is to cover multiple bikes on one policy. We've looked at how multi bike insurance works, what it includes and who can benefit.
What is multi bike insurance?
Multi bike cover is insurance for multiple bikes under one policy. It's usually cheaper than taking out a separate policy for each bike, but can also have negative circumstances (like affecting the no claim bonus for all bikes if one has an accident).
What are the different types of multi bike insurance cover?
In most cases, you'll be able to choose the same levels of cover on offer for standard motorcycle insurance policies:
Third party only. This is the minimum level of cover that all UK drivers are required to have by law. Often the cheapest option, it only protects you if you cause harm to other people or their property, and doesn't protect your motorcycle against any type of damage.
Third party, fire and theft. This policy offers all the same benefits as third party cover, as well as protection for your bike against fire and theft. It can be a good option if your motorbike is old and might not be worth repairing in case you have an accident.
Comprehensive. This is the most complete form of insurance you can get, so if you're looking for top cover, this is the option for you. Specifications vary by provider, but comprehensive motorbike insurance covers you for most eventualities, except for those outlined in your policy exclusions.
What does multi motorcycle insurance cover?
Insurance for multiple bikes usually offers similar cover to standard policies. The exact specifications of the policy will vary by provider, but comprehensive insurance usually includes the following:
Repairs. Your insurer will pay out to fix eligible damage caused by an accident. Some policies also cover damage caused by vandalism.
Replacement. If your bike is lost or stolen and can't be recovered, or is written-off following an accident, your insurer will provide a replacement.
Breakdown cover. Some policies include breakdown cover, which means your insurer will send help if your bike breaks down, or you might be able to claim for the cost of towing, repairing and delivering the bike back to you. For riding in Europe, check whether you'll need an extra level of cover.
Legal expenses. If someone else is injured as a result of your actions, this can help you pay for any legal costs involved in the proceedings. This is usually an optional extra, but some insurers offer it as standard.
Riding other bikes. Some policies include cover for when you ride someone else's motorcycle, though this normally only includes third party level of coverage.
Advice line. Some insurers provide access to a 24-hour helpline for advice on your policy, legal advice or emergency assistance.
Lock and key cover. If the keys to your bike are lost or stolen, you could be compensated for a new lock and keys. This is sometimes an optional extra that requires an additional premium.
Gear, equipment and accessories. You might also be covered for any damage to your gear and accessories, such as your helmet or leathers.
What affects the price of multi bike insurance?
Your insurance premium is generally based on how likely you are to make a claim and how expensive that claim is likely to be. As a result, there are a number of factors involved in deciding your premium, some which you can control and others you unfortunately can't. Insurers will use the below factors to calculate your premium.
How many bikes you include in the cover. For multi bike insurance, how many bikes you need to cover will affect the overall cost. In some cases, insuring more bikes might make the cover cheaper per bike as well.
Your age. Insurers rely on statistics to work out how likely you are to make a claim. Unfortunately for young drivers, those aged 17-25 are considered the riskiest age group of them all and therefore are charged higher rates.
Your bike. If one or more bikes on the policy are expensive, powerful or rare, expect to pay your insurer a top rate, as the expected cost of repairs will be much higher. Bikes with larger engines will also face higher premiums, as they're considered more likely to be involved in a crash.
How secure your bike is. Any security measures that protect your motorbikes from being stolen will drive down your premium. Whether you store your motorbikes in a garage or have anti-theft tools such as bike locks or ground anchors, be sure to notify your insurer as you could be entitled to a discount.
Where you live. Your postcode is likely to impact the cost of insuring your motorbikes. Living in an urbanised area will raise your premium, due to a greater risk of accident, as will living in an area with higher levels of theft.
How you use your bikes. Most insurers will want to know when you use your motorbikes and how often. If you typically ride your bike at busier times of the day, such as on your commute to work, expect to pay a higher rate. Additionally, the more time you spend on the road, the more you're likely to pay, as your chances of being involved in an accident are greater.
Your riding history. Your claims history is one of the most significant ways insurers calculate your insurance premium. If you have points on your licence or have recently made a claim, you'll be charged a higher rate. Securing a no claim bonus is a key way to save on your insurance.
Your excess. Generally speaking, the higher the voluntary excess you sign up for, the less your insurance will cost. This is because if you do make a claim, your insurer will have less to pay. However, make sure you don't set your voluntary excess to an amount you cannot actually afford to pay should you need to make a claim.
Do I get a discount for insuring multiple bikes?
This will depend on your insurance company, but many insurers do offer a discount for insuring more than one bike. With some providers, the more bikes you insure, the cheaper the premiums for each one will get.
How do I get the best multi bike insurance policy?
Decide what features matter the most to you. For example, do you need cover in Europe or breakdown cover?
Shop around with multiple providers. Don't just go for the first quote you get; explore the market to find the insurer that gives you everything you need at the best price.
Remember that cheapest isn't always best. The temptation to save money is strong, but make sure you take out a policy that meets all your requirements, otherwise you'll be wasting money after all.
Bottom line
You legally have to take out at least third party cover for every bike you own, unless it is declared as off the road (SORN). If you have more than one bike, you can save money by insuring all the bikes you own on one policy.
You don't need multi bike insurance to cover multiple drivers to ride one bike, you just need to add everyone as a named driver on the policy. To insure multiple drivers to ride multiple bikes, you'll need a specialist policy provided by specialist insurers like Zego.
Make sure you check the small print of the policy to know exactly what is covered for each bike, and shop around with a range of providers to find the best deal for you.
Frequently asked questions
More guides on Finder