Monzo users can now get their salaries one day early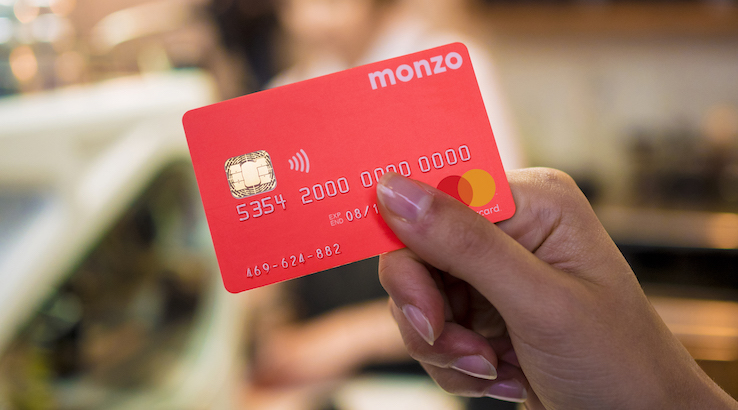 You'll now receive your salary one day early if you have it paid into your Monzo account.
Monzo is launching a new feature that allows its users to access their salaries one day before they're due. It's free and you don't need to do anything to set it up.
Founded in 2015, the challenger bank now has a 2-million-strong user base and has been introducing a series of new features to expand its offer and improve its app.
Have a look at our full review of Monzo to learn more about its app-based current account and how it's different from a traditional bank.
As Monzo puts it, its latest feature "sounds like sorcery", but is actually based on a pretty straightforward principle.
Most companies pay their salaries through the Bacs system (previously known as Bankers Automated Clearing Services), a payment method which is "a bit outdated" (Monzo's words, not ours) and takes three days to complete a transaction. However, after 4pm on the day before the payment is due, the receiving bank can see it's on its way.
Monzo has thus started to credit those payments at 4pm on the day before, when the money isn't there yet but the bank can have a reasonable certainty it will arrive.
So, if your salary is due on a Wednesday, you'll get it on Tuesday at 4pm. If it's due on a Monday, you'll get it on the previous Friday (just in time for the weekend).
To take advantage of the new feature, you only need to make sure you're having your salary paid into your Monzo account and that it's paid via Bacs. This is the case for all student loans and most companies' salaries, but it's still better to double-check with your employer. You don't need to opt in in any other way.
While challenger banks have become increasingly popular in the last few years, a lot people use their digital-only accounts as secondary accounts, for example to save on fees when they're travelling abroad. According to our digital banking usage survey, almost half (47%) of Brits are keeping £1,000 or less in their digital-only accounts.
Monzo's latest move is an attempt to change this trend and get more people to use their Monzo account as a primary account.