Monzo to replace fixed overdraft fees with variable rates based on credit score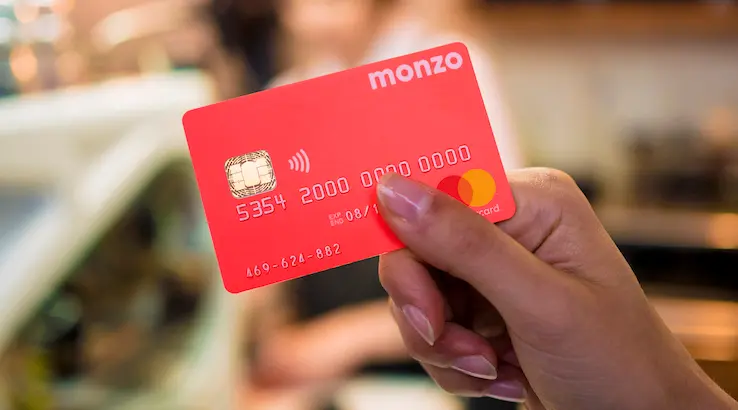 The price of your Monzo overdraft is about to change.
Challenger bank Monzo is changing the pricing structure of its overdraft, following the Financial Conduct Authority's (FCA) decision to ban fixed overdraft fees from April 2020.
At the moment, being overdrawn with Monzo costs 50p a day after a £20 free buffer. Between now and April, the challenger bank will move towards a new model, based on variable interest rates that will depend on your credit score.
Monzo says the new pricing structure will be rolled out gradually and that you'll be able to choose between getting it in December or January or waiting until it becomes mandatory in April 2020.
What's changing?
Monzo has announced three main changes to its overdrafts:
Interest rates, not fees. Instead of a fixed daily fee, you'll be charged an interest rate, so the final cost will depend on how much you borrow. Depending on your credit score, you could get an EAR (effective annual rate) of 19%, 29% or 39%.
No more £20 free buffer. Monzo is abolishing it, so you'll always have to pay for your overdraft.
A higher limit. You will be able to apply for an arranged overdraft of up to £3,000 (the previous limit was £1,000).
Following the new FCA rules, unarranged overdrafts will be priced the same as arranged overdrafts, with no extra fees.
Will I be better off?
Monzo's current overdraft isn't a great deal, so in most cases, the answer should be yes. More specifically:
The new rates should be cheaper unless you borrow a lot. For example, borrowing £300 over 10 days will go from costing £5 to costing £1.44, £2.12 or £2.74, depending on your credit score. The more you borrow, the less competitive the new system becomes. At 39% EAR, you'd need to borrow £550 over 10 days for it to be more expensive than the old fixed fee (£5.03 vs £5). At 19% AER, the sum would be £1,050 (£5.04 vs £5).
You'll pay more if you only go overdrawn by £20. It was free before, whereas now you'll have to pay interest. The good news is that the amount is so low that the final charge will be quite low too (maximum 57p a month, says Monzo).
Monzo expects that "87% of people will be better off or see a monthly charge of less than £1". This was calculated looking at October 2019 overdraft data. Monzo has also published a handy calculator that allows you to compare overdraft prices before and after based on how much you borrow and for how long.
How competitive is Monzo's new overdraft pricing?
It isn't easy to answer because a lot of banks are also announcing changes to their overdrafts following the FCA's ruling. Nationwide, HSBC, First Direct and M&S Bank are all moving their overdraft rates to 39.9% EAR, regardless of your credit score. Lloyds, Barclays and Santander, among others, all charge fixed overdraft fees, so they'll also have to change their pricing before April 2020.
All in all, it looks like Monzo's overdrafts will range from being quite competitive (if your credit score is good) to being quite average (if it isn't).