Monzo launches new budgeting feature and backs off on Monzo Plus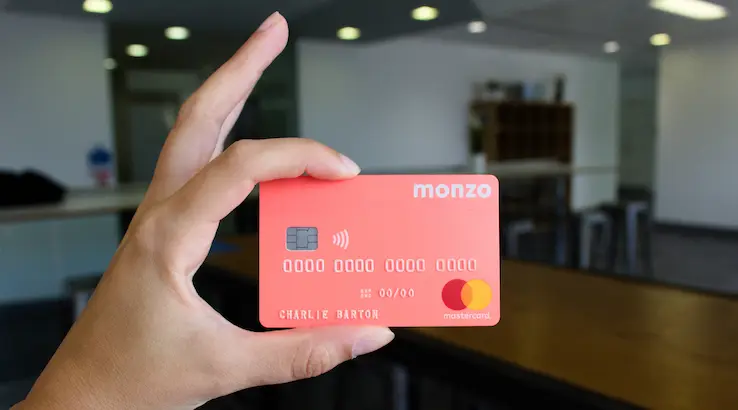 Monzo is closing its premium account to new customers while launching a new feature to organise your salary.
These are busy days at Monzo. The challenger bank, which now has 3 million users in the UK, has just: a) announced a makeover of its app; b) shut down its premium account option, Monzo Plus and; c) launched a new budgeting feature. All in the last five days.
If you are (understandably) confused, we've put together a quick overview of these big changes and how they're going to impact you if you use Monzo. To learn more, don't forget to read our full review of "the poster child of digital banking".
Monzo Plus is shutting down (for now)
Bad news first. Monzo says it's "rethinking" Monzo Plus, its premium account option, which is a nice way of saying it's withdrawing it from the market for now because it didn't work as planned.
Monzo has put a brand new team on it, whose job will be turning this false step into a success. Bets are off on what's going to happen now, but we should totally expect a new premium account from Monzo at some point. The challenger bank is still quite far from becoming profitable and is exploring a range of different revenue sources. It's hard to believe it could pass on this opportunity to make money.
All the details of the Monzo Plus drama, including what went wrong and what's going to happen to existing customers, can be found on our dedicated Monzo Plus page.
Monzo's latest budgeting feature: Salary Sorter
The Monzo app is well known for how it categorises your spending and helps you with budgeting and saving. This new feature isn't necessarily a game changer, but it can be really helpful if you're one of those people who's prone to spending the rent in gin and tonics (no judging!).
It's called Salary Sorter and does what the name says, really. When you receive your salary, you can divide it between a Savings Pot (the money you want to put aside), a Bills Pot (the money you need to pay the bills) and your main balance (the money you can actually spend).
Once you've done it manually the first time, the app will remember it and sort out your salary automatically every month. When it's time to pay the bills, it will also automatically move the money back to your main balance and initiate the payment. You'll need to set up standing orders or direct debits for your bills though, and for now the service doesn't work with automatic subscriptions such as Spotify or Netflix.
The app's new look
Not much to say here, but if you use Monzo, you should be migrated to the new app in the next few days (if you haven't been already).
It looks clean and tidy and all the features are now quite easy to find. Monzo explained in a blog post that it was becoming increasingly hard to fit its new features in an app that was designed for a much simpler product.
"The current app was originally designed with a prepaid card in mind. As we've added more features over the years it's become obvious we need to evolve."
This is part of Monzo's effort to offer more than a basic bank account. The challenger now features a range of different financial products (such as savings accounts) in its marketplace and is looking to expand its product range even more.