Monument digital bank review
New startup Monument is prepping to launch a digital bank in the UK, targeting "mass affluent" customers. Here's what we know so far.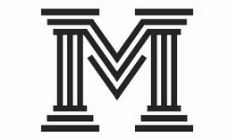 What is Monument?
Monument is a new brand that has announced it's in the "latter stages" of applying for a UK banking licence, which means there could soon be another digital challenger bank on the block.
However, this one will be a bit different to the likes of Monzo, Starling and Revolut. Monument is aiming to be the first digital-only bank to target the "mass affluent" in the UK, which the would-be bank defines as individuals with a net worth of between £250,000 and £5 million.
The company argues that despite the digital banking boom in the UK this customer demographic is currently "underserved" and says that it intends to provide a personalised service to all of its clients when it launches.
As well as offering savings products, Monument plans to be the only bank to provide its clients with an entirely digital journey for buy-to-let and property investment lending of up to £2 million.
What features are on offer?
The exact details are yet to be confirmed, but here's what Monument has already said will be available to its customers:
Savings products
Property investment products
App-based and online services
Live chat and video support
City-centre "Monument Lounges" for in-person visits (post COVID-19)
How can I apply?
Monument is not yet operational, so it's not currently open to applications for savings accounts or lending facilities.
Given that it's targeting "mass affluent" customers, there's likely to be a requirement for a certain level of income or assets in order to use its services. This means that Monument could be out of reach for many UK banking customers, but we'll find out more when the bank opens its virtual doors.
Digital banking deals