How much will a MoneyGram transfer cost you?
We break down what you can expect to pay when sending money abroad with MoneyGram.
MoneyGram is one of the biggest money transfer companies in the world, with its convenience being one of the main selling points. Well known for its cash pickup services, the company also offers international money transfers as a more convenient means of sending money internationally.
It's worth keeping in mind, however, that sending money internationally with MoneyGram may be more expensive than using other providers. For reference, we have put together a table with the fees for sending various amounts of money to popular countries, which can then be compared with our table with other providers below.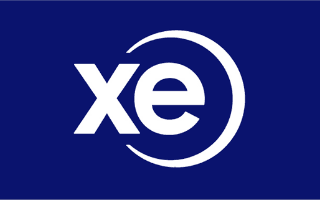 XE Money Transfer
XE specialises in a wide range of foreign currency solutions and offers an affordable solution when you need to send money overseas.
Send money to 60+ countries.
Competitive exchange rates that are often better than banks.
Transfer up to US$500,000 online.
See exchange rates in real-time.
MoneyGram international money transfer fees
MoneyGram fees change from currency to currency, but in general:
The more popular corridors are often less expensive, like GBP/INR
The more you send, the higher the fees will be
Below can give you an indication of what the fees looked like on 19 October 2018.
Transfer amount
£1,000
£250
£100
Australia (AUD)
£46.00
£25.00
£12.00
USA (USD)
£46.00
£25.00
£12.00
New Zealand (NZD)
£46.00
£25.00
£12.00
Saudi Arabia (INR)
£46.00
£25.00
£12.00
Pakistan (PKR)
£15.99
£9.99
£4.99
Russia (EUR)
£17.99
£9.99
£5.99
Bulgaria (BGN)
£17.99
£9.99
£5.99
Bangladesh (BDT)
£15.99
£9.99
£4.99
United Arab Emirates (AED)
£46.00
£25.00
£12.00
Colombia (COP)
£39.99
£12.99
£5.99
Brazil (BRL)
£5.99
£5.99
£5.99
Read more about how MoneyGram works
Are there cheaper fees out there?
Table: sorted by a combination of service offering and the amount your recipient will receive
While MoneyGram is one of the most well-known brands, there are many other money transfer companies that can help you send money abroad. Often, the fees with one of the below companies will be less than with MoneyGram, and you'll get a fairer exchange rate.
Disclaimer: Exchange rates change often. Confirm the total cost with the provider before transferring money.