Moneyfarm expands operations after securing £40 million investment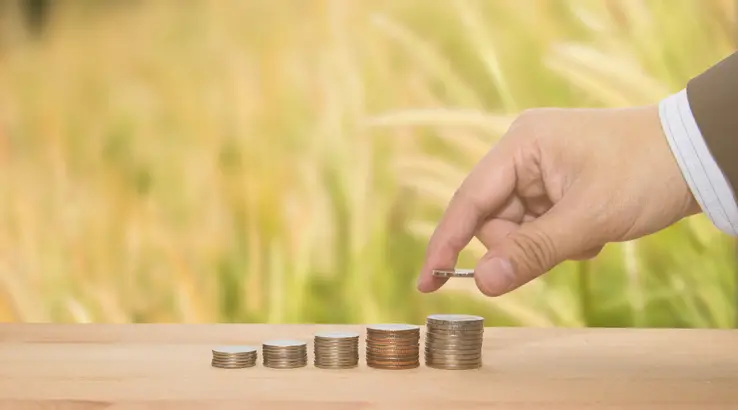 The digital wealth management firm will use the investment fund to further expand its advisory service, products and investment proposition.
Digital wealth management firm Moneyfarm is expanding its operations after securing a £40 million investment.
The respected online investment adviser will use the funds to further expand its advisory service, products and investment proposition.
Allianz Asset Management led the funding round which has increased its minority stake in Moneyfarm after first investing in 2016.
The significant investment demonstrates that technology is helping to shift the role of financial services away from being just a utility.
"Over the last few years, we've grown rapidly to become one of the largest digital wealth managers in Europe and one of the few to be successfully operating at scale in more than one country. We now have over 27,000 active investors," said Giovanni Dapra, Moneyfarm CEO and co-founder.
"Today marks an exciting milestone for Moneyfarm as we look to expand our customer base through a focus on greater personalisation of the investment advice we give to help support and guide customers along their wealth journey," he added.
Endeavor Catalyst and Italian finance firm Fondazione di Sardegna also joined the investment round. Further funding from existing backers include private equity firm Cabot Square Capital and initial investor United Ventures.
"This capital will help bolster our product and investment advice offering as we explore integrating Goal-Based Investments. Adding an additional layer of personalisation means that individuals and families will be allocated portfolios that help them achieve their financial dreams, whether it's a child's higher-education or building a retirement nest-egg," Giovanni added.
Moneyfarm was founded in March 2011 by Paolo Galvani and Giovanni Dapra. The firm uses a digital wealth management platform to provide independent investment advisory services to small savers. As the first European robo-advisor, it departed from the "online-only" approach and opened a physical shop in Milan in May 2016.
You can enjoy multiple benefits by opening a Stock & Shares ISA with Moneyfarm, including the option to transfer your current ISA account to Moneyfarm. You can save up to £20,000 each year without paying income or capital gains tax. The company provides a custom portfolio designed around your savings goals, and Moneyfarm will never charge you an ISA transfer fee.
Learn more about Moneyfarm and its savings options with finder.
Picture: Shutterstock