Monese Premium review
Monese Premium is advertised as an "unlimited" account. We went to find out if it delivers its promise.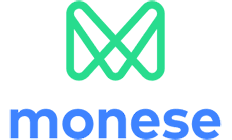 Challenger bank Monese has been offering free digital banking services since 2015, but has only recently started offering a Premium and
a Business option
.
Here's what you need to know about Monese Premium account if you're considering signing up for it.
Download Monese now for free
Open your account using your mobile
View account details immediately
Send and receive payments
Sign up takes just 60 seconds
Make £10 for referring friends
How does Monese Premium work?
Monese Premium account has a £14.95 fixed monthly fee, in return for which most of the limits that apply for Monese's standard free account are waived. With Monese Premium you get:
Card payments. Free and unlimited in the UK and abroad. The currency exchange rate is Mastercard's.
Money transfers. Again, free and unlimited both in the UK and abroad. This is a comparatively rare feature: TransferWise, known for its cheap money transfer fees and with which Monzo has a partnership, doesn't do them for free.
Cash withdrawals. Guess? Free in the UK and abroad (up to £300 a day).
Cash deposits. Free at Post Offices and PayPoints in the UK.
A second EU/UK account. Depending on which is your primary one, you can also get a second account in sterling or euro, and directly switch between them from the app.
How to open a Monese Premium account
If you are not a Monese customer yet, you will have to sign up and choose which option suits you better – whether Simple, Classic or Premium. If you already have a Monese basic account, you can upgrade anytime from the app: you only need to have enough money in your account to cover the first monthly fee.
To sign up with Monese, you need to be 18 years old and to download the app on your smartphone. You won't be asked for any proof of address and they won't run credit checks, but you'll be needing your passport and a video identification. You'll be sent a contactless Mastercard with free standard delivery (usually 3-5 working days).
Monese Simple vs Classic vs Premium
Monese offers three account options: the basic one is free, the Classic option costs £4.95 a month and the Premium option costs £14.95 a month.
Simple. It comes with £200 of free cash loads or ATM withdrawals in the UK or abroad and up to £2,000 of fee-free card payments abroad per month (2% fee after that); there's a 2% fee on money transfers in a foreign currency.
Classic. Each month it gives you up to £800 of free cash loads or ATM withdrawals in the UK or abroad and up to £8,000 of fee-free card payments abroad (2% fee after that); there's a 0.5% fee on money transfers in a foreign currency.
Premium. Cash loads, ATM withdrawals in the UK or abroad, card payments abroad and money transfers in a foreign currency are all free.
Is Monese safe?
With Monese you can only set up your account in the app on a single device, so that fraudsters cannot try to access it from another location.
The app is protected by a five-digit code and it allows you to instantly block your card if you lose it or if it's stolen. You also get notified every time you make a payment.
Finally, Monese is fully registered with the UK Financial Conduct Authority as an e-money institution, but it isn't technically a bank. Customers' money is held separately in a segregated account, and it can't be touched or lent out (no matter what happens to Monese as a company). However, it isn't covered by the Financial Services Compensation Scheme (FSCS, which protects deposits up to £85,000).
Pros and cons of a Monese Premium account
Pros
Fast and easy set-up.
Free unlimited payments, cash withdrawals and money transfers.
You can leave anytime. If you want to downgrade to a basic account, you can do it any time after paying the first monthly fee.
No currency exchange fee for payments, cash withdrawals or money transfers abroad (both in the EU and internationally).
You can open a second UK/EU account for free and access both of them from the app.
The app is available in 10 languages.
Cons
Fixed monthly fee of £14.95.
Traditional banks are still necessary for some of your financial needs, for example if you need to issue or cash cheques.
No overdraft options.
The verdict
Monese Premium is a very comprehensive plan, but it is also quite pricey. In order to get good value for money compared to the Monese Classic option, you need to be planning on spending at least £8,500 abroad a month with your card, withdrawing or loading at least £1,300 a month in cash, or making £2,000 worth of money transfers in another currency a month.
Most likely, it will be a combination of the above. It's quite a lot, so if you're not travelling or transferring money abroad that often and you aren't a heavy cash user, you probably don't need Monese Premium.
Compare Monese against its competitors
We have reviewed Monese's competitors' bank account options, such as N26, Revolut and Monzo. Or use the table below to compare all of the UK's leading banking apps at a glance.
Frequently asked questions