Modified motorcycle insurance
Find out what type of insurance you need if you've made additions or alterations to your motorbike.
Get cheap motorbike insurance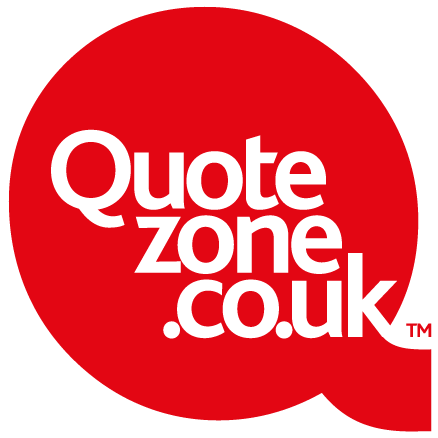 Save money on your motorbike insurance
97% of reviewers recommend Quotezone
Compare over 20 insurance providers
Get a quote
Any alterations you make to your motorbike, from changing the position of the handle bars to giving it a new paint job, can increase its value and make it more attractive to thieves. You need to tell your insurer about any changes or additions you make. This might increase your existing cover to include them or you may need to take out a custom bike insurance policy.
What is modified motorcycle insurance?
Most standard motorcycle insurance policies cover your bike and some basic modifications. However, modified bike insurance is a specialist policy that covers your bike if you've made certain alterations or additions to it.
It's not just Easy Rider-style Harley Davidsons that count as modified bikes. A small change such as a paint job or attaching panniers to your bike can increase the cost of your insurance, and your insurer will need to know about them.
Changing a bike, whether it's to make it perform better, to look flashier or just to be more comfortable to ride, can add value to it – and make it more attractive to thieves. This is why you need to let your insurer know about any changes you make so you don't invalidate your policy.
Where can you buy modified bike insurance?
The type of insurance policy you need will depend upon the extent of alternations you've made to your motorbike.
First, contact your insurer and tell it about the changes. It will either offer to cover you on your existing policy, usually for an extra charge, or it may refuse to offer you cover. If that happens, you will need to contact a specialist modified bike insurer.
You'll need to have the correct insurance in place before you ride the bike, so it's wise to speak to your insurer well in advance of when you need to use the bike – not the morning before setting off on a nationwide tour. In some cases, an insurer might need to see an engineer's report of the changes made to your bike.
You could even organise your insurance before the alternations are made, which will not only give you the time to arrange it, you'll also find out how much your insurance premiums will rise before the changes are made.
How do bike modifications impact the cost of motorbike insurance?
Whenever a change is made to an insurance policy, there's usually an extra cost involved. This could be an administration fee from the insurer for changing the policy, and if you're making alterations, they're likely to add to the value of the bike.
A more expensive bike also means there's a higher risk that it could be stolen. And repairs or replacement will cost the insurer more. This is why you can expect the cost of your premiums to increase if you're making alterations to your bike.
Some insurers automatically include a set number of modifications as standard on a policy. When you value your bike for an insurer, it's important you list the value of the bike, the value of the accessories and the value of any modifications you've made.
Usually, a modification is something that changes the performance of the bike, such as a change to the air filters for a smoother performance, while an accessory is something that changes the look of the bike, such as installing bar ends to protect your bike handle bars from damage. The difference between any modifications or accessories should be listed by the insurer so that you can calculate the value.
How much does custom bike insurance cost?
The cost of modified motorbike insurance depends on a number of factors, including your age, profession, address and driving history along with the value and age of your bike and any modifications you've made.
While any price will be unique to you and your bike, the following examples from Devitt insurance give an idea of how much you can expect to pay for a modified insurance policy. They are based upon a 45-year old married bank manager with a full licence driving 3,000 miles a year and living in the BS27 postcode area.
| Make and value | Fully comprehensive | Third party, theft, and fire | Third party only |
| --- | --- | --- | --- |
| Aprilia SR50, engine size 49cc, Value £1,000 | £98 | £88 | £78 |
| Aprilia SR100, engine size 98cc, Value £1,400 | £109 | £98 | £84 |
| Aprilia SR150, engine size 149cc, Value £1,700 | £167 | £152 | £134 |
| Aprilia SR250, engine size 249cc, Value £2,300 | £201 | £195 | £182 |
What are the most common modifications for a motorbike?
There's a long list of changes you can make to your motorbike and an insurer will be able to tell you how much each will add to the cost of your insurance. They are generally categorised as modifications or accessories. Here we've listed some of the most common, but Devitt has a full list with costs.
Disability adapted
Air filter changes
Bar ends
Belly pan
Braided hoses
Carburettor change
Decals/stickers
Front mudguard extension
Grippers
Heated grips
Lights, indicators or mirrors
Paint work
Panniers
Seat replacement
Shock absorber
Side panel
Tank pad
Bottom line
Insurance is based on the risk of you making a claim on your premium, which increases when you change your bike with modifications. This means whatever you do to your bike, your insurance is likely to go up.
Therefore, before you make the alterations, it's always worth speaking to your insurer to find out how much more you're likely to pay – and if your insurer will even cover you.
It's vital to have the right kind of insurance, as without it, your policy could be invalid. So take the time to research the cost of a modified insurance policy, and always compare the price between different insurers to make sure you find the best policy, and price, for your bike.
Frequently asked questions
The offers compared on this page are chosen from a range of products we can track; we don't cover every product on the market...yet. Unless we've indicated otherwise, products are shown in no particular order or ranking. The terms "best", "top", "cheap" (and variations), aren't product ratings, although we always explain what's great about a product when we highlight it; this is
subject to our terms of use
. When making a big financial decision, it's wise to consider getting independent financial advice, and always consider your own financial circumstances when comparing products so you get what's right for you.