Tello mobile plans
Tello previously offered reliable network coverage and affordable mobile plans.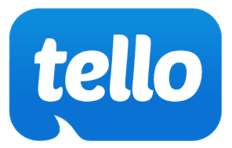 Tello UK services are no longer available
Tello has closed down it's UK network, meaning all previous mobile services and plans have been discontinued since January 31st 2018.
If you're looking for an affordable mobile plan, see our list of the UK's top mobile phone providers here.
Back to top
Read more on this topic