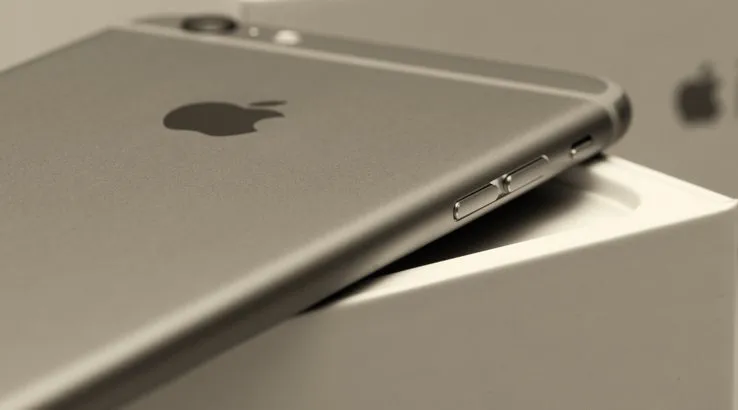 With Apple's official reveal of its next generation iPhone due very soon, a picture is emerging of the devices we're likely to see.
iPhone 8 at a glance
When does the iPhone 8 come out? Expected to be announced on 12 September for October/November availability.
What's new about the iPhone 8? Curved OLED display, no home button, facial recognition features
How much will the iPhone 8 cost? High premium pricing expected to start at around £925
What is the iPhone 8?
Apple is rather solidly locked into annual phone upgrades for its iPhone line, excluding the iPhone SE which has only seen a storage upgrade on its first anniversary of availability. This ties in well with carrier plans, as it means that around the time a new iPhone launches, a significant number of carrier customers will be coming off two-year contracts, or eligible for upgrades.
It's still relatively early in the next-iPhone rumours phase, and Apple is a company that takes especial pride in its secrecy. However, as we've seen in recent years, leaks will happen and suggestions emerge as to what we'll see in the next iPhone range.
There's a rather open question as to what the next iPhone will be called. Historically speaking, Apple has pursued a tick-tock strategy that sees major redesigns in one year with a straight numerical suffix, and then refinements to that design with a number and "s" suffix. It has never formally stated what the "s" stands for.
However, this year's crop of iPhones coincides with the tenth anniversary of the iPhone line which has led some to suggest that Apple will release a phone to be called the "iPhone 8", alongside more regular updated models which will presumably be the iPhone 7s and iPhone 7s Plus.
Given some of the rumours swirling around the way Apple may build the next iPhone, it seems that the iPhone 8 will be much more of a redesign than a simple "s" suffix would cover. For now we'll stick to iPhone 8 as a naming strategy, but as always, only Apple knows for sure.
So what's expected to be so different about the iPhone 8? Apple is rumoured to be pursuing a three-model iPhone strategy, with devices in the 5.8 inch, 5 inch and 4.7 inch sizes. The key differentiator in models is rumoured to be the use of OLED displays for the first time, with most reports pegging the larger screened model to be the first iPhone to use OLED.
OLED displays allow for a higher contrast ratio than traditional LCDs, albeit with lower brightness. That's less of an issue for smartphone screens than it is televisions, although Apple is also reportedly interested in OLED simply because it may allow designer Sir Jony Ive the ability to produce an even thinner iPhone. OLED would appear to be exclusive to the iPhone 8, with the 7s and 7s Plus models expected to launch with LCD displays instead.
The other design factor being heavily mooted is that Apple might shift away from its all-metal designs and back to a glass-facing body on both sides, similar to that found on the older iPhone 4 generation handsets. It's rumoured that it may adopt a curved display similar to that found in the Samsung Galaxy S8 and Samsung Galaxy S8+, and if the OLEDs are coming from Samsung, there would clearly be some expertise at developing such components in play.
Apple is said to be developing a TouchID sensor that won't require a button array at all. Where the iPhone 7 has a virtual button with force feedback to give the impression of a button, the idea is that the entire front of the iPhone 8 (or at least one model of iPhone 8) would be a single sheet of uninterrupted glass, with all fingerprint and home button functions handled virtually on the front of the phone.
This would include the front-facing camera, in order to deliver a phone with no bezel at all on any side of the phone. That could also lead to the larger screened model having the same size profile as the mid-tier model, which would presumably still have an LCD style bezel.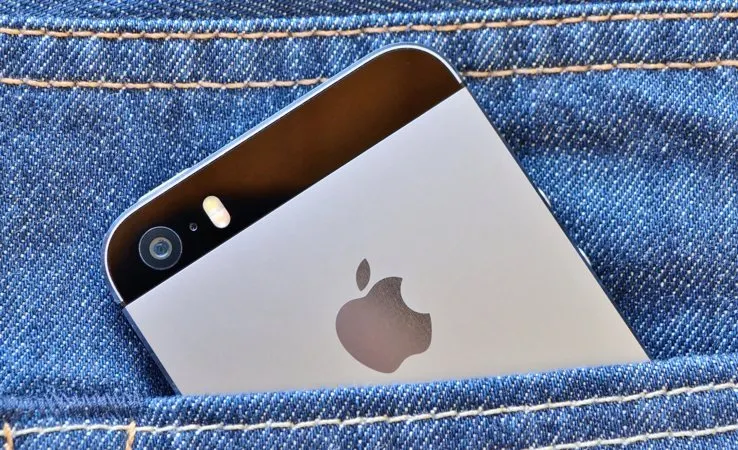 Will the iPhone 8 be powerful?
There's not a great deal of available detail on the underlying processor that some have dubbed the A11 (after the iPhone 7's A10 Fusion), but processing power has been an absolute hallmark of iPhone devices. It will developed on a 10 nanometer process, allowing for some significant improvements in processing power and hopefully power usage as well.
Apple's performance game has been hugely helped by the fact that Apple controls both the hardware and software within its iPhone lines to an absolute degree. It's an advantage other manufacturers don't precisely have, as the open nature of Android means it has to serve many functions across a wide variety of screen sizes, processors and resolutions.
Apple has already announced a number of key features of iOS 11, and it's likely that the new OS will debut in the same time frame as the new phone, bringing with it a slew of new software features. Whether Apple's hidden as yet undiscovered iPhone 8-only features in iOS 11 remains to be seen.
The one slight downside to Apple's obsession with power has been that traditionally iPhones haven't had spectacular battery life. If the rumours around Apple's quest for an ever-thinner iPhone via OLED are true, that could mean that the trend continues with this year's iPhone 8. Until new battery technologies are fully developed, the only way to pack more batteries in is to give more space for batteries, but Apple appears to be heading the other way.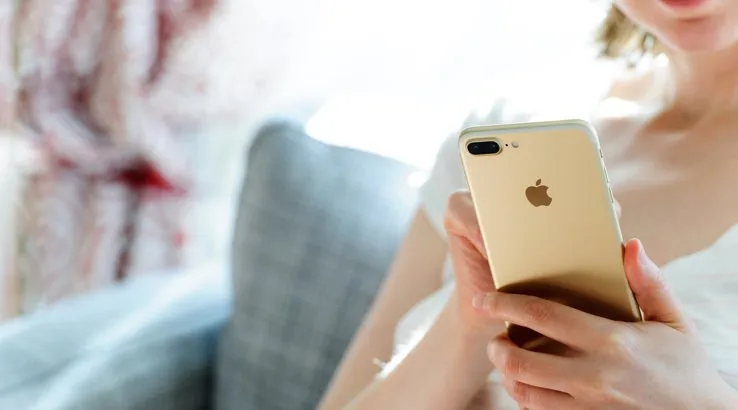 Will the iPhone 8 have a good camera?
Again, we're still in the rumour cycle, but the reality for Apple is that it faces significant competition when it comes to the quality of its cameras from makers such as Sony, whose Sony Xperia XZ Premium features a 960fps-capable camera; LG, whose LG G6 features dual lens cameras with a wide-angle array and whose LG V30 has a very wide aperture, not to mention Huawei, whose Leica-co-developed lenses adorn models such as the Huawei Mate 9 and Huawei P10.
Apple's pitch in the iPhone 7 Plus was for a dual lens camera with a telephoto lens, and it seems likely that dual lens will be a feature of at least one if not two of the new iPhone models, most likely the larger LCD and OLED iPhones. Even there Apple has competition with Chinese maker Oppo using its entire MWC 2017 presentation to talk up the 5x optical zoom it's bringing to future un-named phone models.
Rumours around the photographic capabilities of the iPhone 8 suggest we're likely to see optical image stabilisation for both rear lenses, and possibly some kind of 3D photographic effect built into the lenses. It's also been strongly suggested (and hinted at in the underlying code for, of all things, Apple's Homepod) that facial recognition features may be enabled via the iPhone 8's front-facing camera.
How will I charge the Apple iPhone 8?
Again, the rumours have to be taken with the largest possible grain of salt given how far out from the launch we are. There's a lot of suggestion that Apple might examine dropping its own proprietary Lightning port in favour of the USB C standard.
That would fit with EU directives around phone chargers and mean that it's easily compatible with the newer laptops Apple's released in the last twelve months including the MacBook and MacBook Pro. The downside there is that if you've heavily invested in Lightning accessories they'd be effectively obsolete overnight, and quite how Apple manages charging cables for both USB C and USB B customers could be an interesting juggling act.
Apple also recently joined the Wireless Power Consortium, which strongly suggests that it's examining wireless charging options for future iPhone models. It's not clear if this would be an internally implemented feature, or if Apple intends to offer its own wireless charging accessory for the new phones.
Will the iPhone 8 be water resistant?
Apple made the IP67 water resistance a key selling point for the iPhone 7 and iPhone 7 Plus, so it seems inconceivable that the iPhone 8 wouldn't include this feature as well.
It's rumoured that Apple may increase the water resistance of the iPhone 8 up to IP68, allowing for even deeper immersion, although this as always needs to be tempered by the realisation that such tests are conducted in clean lab water.
When will the iPhone 8 be available in the UK?
The question of precise dating for iPhone releases is always a tricky one to nail down, and with Apple possibly taking up a mixed-screen technology approach to its new iPhones it gets even trickier again.
Apple will hold a launch event for the new 2017 iPhone models on 12 September in the US, but that's just announcing phones, not making them available to buy. It's feasible that the easier to produce LCD models might follow in October with the OLED models possibly launching a little later in the year.
Based on the strict timing and using Apple's previous release schedules as a pattern would suggest an announcement on 12 September, with presales starting on Friday 15 September for new iPhone models. If the iPhone 8 is indeed amongst the new phones, we'd then expect a 2-3 week wait for actual phone availability. That would suggest retail availability on or around 29 September 2017.
How much will the iPhone 8 cost?
Apple positions itself as a premium brand, and it prices its iPhones accordingly. As such, there's not much point in expecting a "cheap" iPhone 8.
The challenge for Apple globally, however, is in expanding its iPhone marketshare as Android adoption grows. That's been largely driven by low-end Android devices in emerging markets, but Apple has also felt the pinch from other premium model competitors.
There's some suggestion that it may offer the smaller iPhone 8 LCD model at a relatively low price point in order to allow it a wider range of price alternatives. At the bottom you'd have the iPhone SE, based off the now much older iPhone 6s hardware. Then 2016's iPhone 7, reduced in price and probably offered in only one or two storage sizes. Then the smaller, mid sized and top end OLED iPhone 8 models.
---
Apple iPhone 8 Specifications
| Apple | iPhone 8 |
| --- | --- |
| Display | 5.8in |
| Resolution | TBC |
| ppi | TBC |
| Software | iOS 11 |
| Storage | TBC, possibly 64GB/256GB |
| RAM | TBC |
| Battery | TBC |
| Front Camera | TBC |
| Rear Camera | Dual cameras expected |
| Processor | Apple A11 |
| Size | TBC, rumoured 137.54mm tall by 67.54mm wide |
| Weight | TBC |
Image: Shutterstock