Mint savings review
Keep on top of your spending and manage your finances all in one place.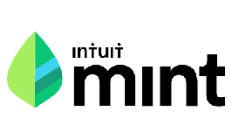 Mint tracks, displays and advises on almost every aspect of your spending and savings through a single user interface – from budgets to bills and even your credit score.
We've reviewed Mint to help you find out whether it could help you manage your money, when it arrives in the UK.

What is Mint?
Mint is a free personal finance management service, functioning in the US and Canada. It aims to help users keep track of their budgets, create and achieve goals, and aggregate financial accounts on one user-friendly dashboard. The service can be accessed with any browser or mobile device.
Currently, Mint only supports banks and financial institutions in the US and Canada. While it says it may expand to other countries in the future, it doesn't have a timeline for when that may be.
Download N26 now for free
Take control of your finances with one app
Manage everything directly in the N26 app
Set payment limits, change PIN, freeze your card
Make no-fee transactions anywhere in the world
How does Mint work?
Mint is about helping you manage your money through a single app:
Everything in one place. Add multiple accounts, track bills and check your credit score. You can see all your finances at a glance while keeping on top of your outgoings in the future.
Create budgets. Mint allows you to create budgets for specific categories such as restaurants, gas & fuel, clothes or coffee, enabling you to closely track your spending.
Smart Budgets. Mint will automatically suggest budgets based on your spending history.
Free credit score. By verifying your identity, Mint can provide a credit score report, advise on how to improve your credit score and provide credit monitoring alerts for your peace of mind.
Alerts and Advice. Mint will alert you if you're being charged fees you might not have noticed, if you're going over budget, if there is any unusual or suspicious account activity and it'll send bill reminders.
Investment Tracking. Mint tracks your investment portfolio performance, comparing it to market benchmarks to give you an idea of how it's doing. Mint can also provide advice and tips as well as help you identify unnecessary fees from providers.
Mint has recently introduced its Bill Pay feature, enabling you to track and pay all your bills in one place. It will monitor your bills, bank accounts and credit cards so you don't miss a payment or lose track of your finances:
Balances and outgoings at a glance. Mint will show you exactly what you have and what you owe. You can view your available cash and credit alongside all upcoming bills without having to log into multiple sites.
Bill alerts. Mint will send reminders to help you pay bills on time. This helps you avoid penalties or late fees.
Bill pay feature. Scheduled your payment of bills in advance so you know you won't miss a due date.
Fees and limits?
Mint is free to download and free to use.
It makes money by recommending financial products to its users – when they sign up for "sponsored" accounts on the Ways To Save feature on Mint's website, it gets a fee from the providers.
Is Mint safe?
Mint doesn't actually hold your money, so you don't have to worry about the company going bust. However, it does hold a whole lot of your personal and financial data.
Unlike in the UK, Open Banking isn't a thing in the US yet, so what you're doing when using Mint is basically giving it your bank account's details and granting Mint access to it. However, Mint is still not allowed to move money – it accesses your data in read-only mode.
Moreover, Mint uses a variety of systems to keep your data safe – it's all encrypted and is also monitored by third-parties services like VeriSign.
Pros and cons of Mint
Pros
Free to use
Free credit score and breakdown.
Bill alerts will help you keep track of bills and avoid late fees.
View everything on one interface without logging into multiple sites.
Cons
Not currently available in the UK.
Some users have reported synchronisation issues. At times the connection with your bank accounts doesn't work properly, and can take a long time to get resolved.
Some users may not be comfortable entering all their banking data and bill information for security reasons.
Compare Mint against its competitors
Frequently asked questions
Back to top
More guides on Finder