If you're building your investment portfolio, you may want to keep your investment risk to a minimum. But is there any such thing as low risk investing? How do you find low risk investments and are they a good idea?
In this guide, we explain some key details about low risk investments. We also answer common questions like "What is the lowest risk investment type?" and "How can you maximise returns with lower risk investments?".
What is an investment and how is it different from cash saving?
An investment is an asset you buy to give you an income, or in the hope it will increase in value in the future. Popular investments include shares, bonds, gilts, commodities and investment property.
Cash savings are usually different to investments because they are intended to meet short- or medium-term needs, rather than to provide a long-term income. Cash savings also don't grow much over time because of low interest rates.
What are low risk investments?
There is no such thing as a completely risk-free investment. However, some investments are lower risk than others. An investment is often considered lower risk if it doesn't fluctuate much in value over time.
There are 3 main factors that make an investment low risk:
Low price volatility. Low risk investments are less volatile which means they don't go up and down much in value over time. You are probably less likely to lose money if you invest in low risk investments.
High liquidity. Low risk investments are more liquid which means they are easy and quick to sell. An investment property might take a long time to sell, and so the price you will get back is less predictable and your cash might be tied up when you need it.
Diversification. Low risk investments are usually spread across many different individual shares or other assets. This is why experts often recommend investing in equity funds rather than individual shares. You are exposed to lower risk if an individual company fails, as your investment is spread across many companies.
What are some examples of a low risk investment?
Low risk investments tend to fluctuate less in value over time and are easy to sell quickly. Lower risk doesn't mean there is no risk at all. No-one knows the future, but can only base predictions on the past performances of different assets.
Here are some examples of historically lower risk investments:
Commodities. These are raw materials like gold, silver, other precious metals and energy resources. It is possible to buy a fund that invests in a mixture of different commodities.
Gilts and bonds. These are issued by the UK government and usually considered low risk. Returns vary between 1.5–8% depending on the length of the bond. It's also possible to buy a fund that invests in individual bonds.
Property funds. These funds invest in a range of commercial properties or in companies that own commercial properties.
Index tracker funds. Not as low risk as commodities or gilts, but lower risk than individual shares. Index tracker funds that invest in larger companies such as the FTSE 100 are generally considered lower risk than funds that invest in smaller companies.
What are high risk investments?
A high risk investment is where there is a high risk of the asset losing value. It also often means that there is a higher chance that the investment will have a big increase in value.
There are 3 main factors that tend to make an investment high risk:
High price volatility. This means the price fluctuates a lot over time.
Low liquidity. Your investment might be difficult to sell in the future.
A lack of diversification. The investment is focused on a low number of shares or other assets. For example, it would be very risky to have all your investment in 1 or 2 individual shares.
Some examples of higher risk investments are individual shares which tend to fluctuate more in value than a fund that invests in a range of shares. Investing in emerging markets, smaller companies and cryptocurrency is also usually generally considered high risk.
When should you choose low risk investments?
If you're building an investment portfolio, it's a good idea to get professional advice from an independent financial advisor. They will assess your attitude to risk and review your circumstances before suggesting investments that suit your risk profile.
Investing in low risk investments is particularly useful for some investors. You may choose lower risk investments if the following applies:
You are approaching retirement. If you're nearing retirement and planning to buy an annuity, then it may make sense to concentrate on lower risk investments. That's because there's a risk that the stock market could drop in value just as you need to cash in your investments.
You need to access investment in the next 5 years. Experts generally recommend aiming for lower risk investments, or even cash, if you need to access your investment in the next 5 years. That's because short term investments face greater risk from fluctuations in value.
You own lower risk investments as part of a bigger portfolio. Many investors choose to have a range of investments, with different risk profiles, in their portfolio. That means that big swings in the value of some investments will be minimised by also owning some more stable investments.
You are nervous about big fluctuations in value. Some investors are nervous of a stock market crash and how it might affect their investments. They may choose to focus mainly on lower risk investments.
How do I find low risk investments?
There are several different options to find low risk investments. Investments like index-linked funds or commodity funds can be bought through a pension scheme or a stocks and shares ISA (individual savings account).
Here are some of the most common ways to invest:
Invest through your workplace pension. Most schemes have a choice of funds so you can pick those suited to your workplace pension risk profile.
Open a private pension like a SIPP (self-invested personal pension) or a stakeholder pension. You will have a wide choice of funds. Some pension providers also suggest funds based on your chosen level of risk.
Use a stocks and shares ISA. This allows you to invest up to £20,000 per year with no tax to pay on any capital growth.
Open an account with a shares trading platform. Many share trading platforms allow you to invest in a range of funds with different risk profiles, as well as more risky individual shares.
How can I build a low risk investment portfolio?
If you want to build a low risk investment portfolio, there are some important principles for choosing investments:
Choose a large proportion of lower risk investments.
Diversify your portfolio across different types of investment and regions.
Invest for the long term. Higher risk investments become slightly lower risk if they are held for a long time, as the fluctuations in value are less important. You have time to wait for the stock market to bounce back rather than selling your investment when prices are low.
How to mitigate risk without sacrificing returns?
Investing is usually a balance between risk and opportunity. If you choose very low risk investments such as government gilts, you will also usually get a low rate of return on your investment.
However, it is possible to concentrate your investment portfolio on low risk investments and still enjoy a reasonable level of returns. Here are some ways to mitigate your risk but still, hopefully, get reasonable returns:
Diversify your investment portfolio between different types of investments and geographical locations. For example, many investors buy a mixture of index tracker funds as well as property funds, commodities and gilts.
Rebalance your portfolio. For example, Sarah invests 40% of her pension in an index tracker fund, 30% in gilts and 30% in a property fund. Her index tracker fund grows more than the others and she now has 50% in this fund. This means her pension is more risky than she intended, so she should do a transfer between funds to bring her portfolio back in line with her aims.
Invest for the long term. Holding investments for the long term means that you can afford more fluctuations in value. For example, you have time to wait until the stock market bounces back.
Go low and high. Consider investing most of your investments in lower risk funds, but a small part of your portfolio in higher risk funds like smaller companies. This means your portfolio will be low risk overall, but have a small amount invested in funds with a high growth potential.
Why should I consider low risk investing?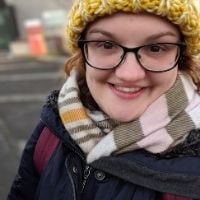 Low risk investing can be an excellent way to dip your toes in the water and start building an investment portfolio. Low risk investments tend to fluctuate less in value than higher risk choices. This makes them a great option if you're nearing retirement or nervous about a stock market crash.
If you're not sure how to pick low risk investments, then it's a good idea to get advice from an independent financial advisor. They'll talk to you about your circumstances and be able to help you pick the most suitable investments.
Bottom line
Low risk investments are an important part of building a well-balanced investment portfolio. They're particularly useful if you're getting close to retirement or you're worried about your portfolio losing value during a stock market crash.
You can also minimise your investment risk by picking a diversified range of investments and by regularly rebalancing your portfolio.
Frequently asked questions
All investing should be regarded as longer term. The value of your investments can go up and down, and you may get back less than you invest. Past performance is no guarantee of future results. If you're not sure which investments are right for you, please seek out a financial adviser. Capital at risk.