Loot bank review
No longer active after entering administration, Loot was a digital current account that wanted to help people manage spending.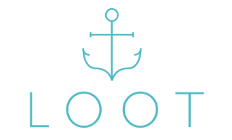 Loot recently entered administration after failing to receive backing from RBS. Loot had to call in administrators on May 22nd 2019 after attempts to raise new investment failed. A spokesperson for the administrators, said they were in "advanced negotiations" with a potential investor that could take over Loot's service and prevent disruption to existing customers.
What is Loot?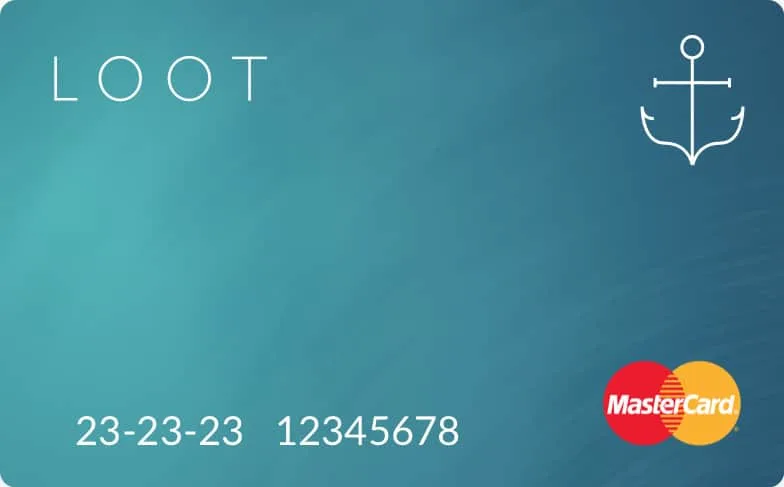 Founded in 2014, Loot offers a digital-only current account with built-in tech to help manage your money.
Aimed at millennials and students, it enables users to set budgets and keep on top of progress. So, if you set a monthly budget Loot will tell you what you need to spend today to hit that. It will continue to recalculate for you dynamically, so if you spend too much today you'll have less to spend tomorrow.
If money is left over, it can be transferred to a 'Loot Goal' or spend on a treat.
It's a way to streamline and manage your day to day spending while working towards bigger goals, such as holidays or larger purchases.
How does Loot work?
Using Loot allows you to budget, put money aside and pay using your contactless card. On the app you can:
Budget: Set a daily, weekly, fortnightly, monthly, or make a custom budget. Loot will provide you with a daily spend limit so you can track your spending and save effectively.

You can then see your budget in different time frames, so if you have a monthly budget Loot will tell you what you need to spend today to hit that.

Spending Guide: Shows you how much you can spend each day, which sits in the budget circle. The circle will go from blue to yellow to orange to red, depending on whether you're spending too fast.
#LootGoals: Put money aside for goals and larger purchases by creating a Loot Goal. You can track your progress as you go.
Go abroad: Use the live exchange rate and pay no additional charges when making purchases abroad in over 210 countries.
Instant transaction list: View your spending real-time while keeping track of what you're spending and where. When you make purchases abroad, Loot will convert your spending into GBP so you can see the current exchange rate.
Pause/Unpause: You can pause your account if your card or phone gets lost or stolen. If your items are recovered, you can unpause the account and continue using your card.
Spending insights (only on Android currently): You can see your total spend for each month and see a breakdown by category.
Loot's fees and limits
The first two ATM withdrawals are free each month, thereafter it is £1 per withdrawal.
Maximum balance of £25,000
Maximum ATM withdrawal: Daily is £250, monthly £3,000 and annually the limit is £15,000
There is no monthly fee and the card itself, along with any replacement cards you may need, are free also.
Using Loot abroad
You can use your Loot card in any shop, hotel or bar, worldwide, that accepts Mastercard. Loot use the Mastercard wholesale rate to convert your pounds into foreign currency. This doesn't incur any fees or charges.
Limits on the account do not change, regardless of whether you are in the UK or not.
Is Loot safe?
Your Loot card is a Mastercard and is protected by Mastercard rules.
Your money is kept in a separate, protected account and is available anytime you need it. However, your account isn't covered by the Financial Services Compensation Scheme.
This separate, protected account is controlled by Wirecard, the company who issues our Loot cards. In the unlikely event, Wirecard becomes insolvent, your money would be protected against any claims made by creditors.
Pros and cons of Loot
Pros
Easy to manage and track your budgeting while factoring in goals.
If you lost your phone you can still gain access to your account via Loot's web app.
Pause and unpause your card at any time.
Set up an account in under eight minutes.
In-app customer support
Fee-free spending abroad
Cons
Only the first two ATM withdrawals are free, cost is £1 thereafter.
Limits on ATM withdrawals.
Limit of £25,000 on balance.
No bank branches is less ideal for those who prefer face-to-face customer service.
Compare Loot against its competitors
Loot has many competitors including Monzo. Still interested in a digital-only banking app? Here are some of the most popular apps with our readers. Alternatively head to our digital banking homepage to for latest news, reviews and comparisons of digital banks and challengers.
Frequently asked questions
Back to top
More guides on Finder