Lithium is an alkali metal that's used in a number of different industries. As salts, it works as a mood stabiliser and antidepressant, but it's also used to create rechargeable batteries for smartphones, tablets, computers and, more recently, electric cars. The latest boom in the sales of electric cars means that demand for lithium is rising, which would be good news for investors in the lithium industry.
The hope is that the strong growth in electric car sales from the likes of Tesla, Nio and Rivian will also see strong growth in lithium stocks. To help the cause, the government is due to announce that electric vehicle charging points will be legally required in new-build homes from 2022.
UK lithium companies
There isn't much choice if you're looking to buy UK lithium stocks. If you're dead set on investing in lithium then you may need to branch out and invest in some global lithium stocks.
One option that's listed on the London Stock Exchange is Bacanora, which is part of the FTSE AIM All Share Index. It's a liming exploration company which owns 77% of the Sonora Lithium Project.
Investing in global lithium stocks from the UK
There are plenty of global lithium companies available to invest in. This could help you diversify your portfolio, and could give you exposure to more larger lithium companies.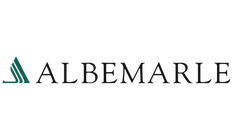 Albemarle
Albemarle is a chemical manufacturing company that's listed on the New York Stock Exchange and is part of the S&P 500. It is the largest provider of lithium for electric vehicle batteries and has a lithium joint venture with Mineral Resources.
Compare brokers to buy Albemarle shares
Sociedad Química y Minera de Chile
Sociedad Química y Minera de Chile is a chemical company which supplies lithium, as well as other chemicals. Its main facilities are in the Atacama Desert in Tarapaca. It is listed on the New York Stock Exchange and is traded in US Dollars.
Compare brokers to buy SQM shares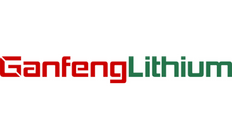 Ganfeng Lithium
Ganfeng Lithium manufactures and sells lithium internationally, focusing on battery grade lithium carbonate and lithium hydroxide. Its lithium is used in electric vehicles, mobile phones, tablets, chemicals and pharmaceuticals.
Compare brokers to buy Ganfeng Lithium shares
Why invest in lithium stocks?
With the growth of electric vehicles, and the use of lithium as a key component in their batteries, investors are expecting lithium stocks to do really well in the coming years. This use of lithium is expected to massively increase demand for the product as the world looks towards greener options.
How to invest in lithium stocks
Choose stocks to invest in. You can check out some lithium stocks above and find out more about them.
Choose an investment platform. You'll need one that lets you invest in the stock exchange that your chosen stocks are listed on.
Sign up and fund your account. You might need to wait for your account to be verified and for your funds to hit the account before you can begin.
Find your chosen stock. You can search its name or ticker.
Review and buy. It's as easy as that!
Compare platforms to buy lithium stocks
The risks of lithium stocks
While the electric vehicle sector appears to be doing well at the moment, and the government seems to be taking the right steps to remove petrol vehicles from our roads, there's no guarantee that it will be a hit with everyone. At the moment, a comparatively small number of road users drive an electric car, so it's difficult to make a decision on something that hasn't completely taken off yet. You should keep an eye on what electric vehicle companies like Tesla are getting up to and look into their use of lithium in car batteries.
All investing should be regarded as longer term. The value of your investments can go up and down, and you may get back less than you invest. Past performance is no guarantee of future results. If you're not sure which investments are right for you, please seek out a financial adviser. Capital at risk.
Bottom line
As one of the main components of Li-ion batteries (the Li literally means "lithium"), the electric car industry is increasing demand for this metal. Some of the braver investors might decide to invest in these stocks now with the hope that they'll boom in the coming years. Just make sure you're working within your timeline — if you have money invested that you'll want access to in the next few years, you might find yourself withdrawing before anything really kicks off, if it does.
Frequently asked questions
Browse all mining stock guides