Virgin Money life insurance review
Virgin Money life insurance can help give your family the cover they need. Compare your policy options now.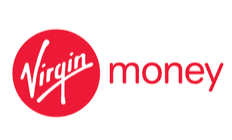 Life insurance offers financial support and peace of mind to those whose loved ones rely on their income. Virgin Money offers life insurance policies with a number of different cover levels, and customers can also access Virgin Money benefits.
See if Virgin Money life insurance may be right for your family below.
What is Virgin Money?
Virgin Money is a financial services company and part of the Virgin Group. It offers banking products, credit cards and mortgages as well as travel and life insurance.
Virgin Money insurance is underwritten by Scottish Friendly Assurance Society Limited.
What types of life insurance does Virgin Money offer?
Virgin Money offer two types of term life insurance, as well as optional Critical Illness Cover. Customers can choose either Level Term life insurance or Decreasing Term life insurance, with the option for a single or joint policy.
Virgin Money Level Term life insurance
This type of insurance gives you consistent cover across the entirety of your policy term. You pay a monthly premium and your family will then receive an agreed payout if you die during the insurance term.
Virgin Money Decreasing Term life insurance
Decreasing Term cover operates like Level Term insurance, but the size of your payout and premiums lower over the course of the policy. This is designed to cover an existing debt, generally a mortgage, which also decreases over time as you make your mortgage repayments.
Virgin Money Critical Illness Cover
If you want additional cover for serious illnesses and other conditions, you can add this optional policy to your standard life insurance when you apply. You'll receive a payout if you're diagnosed with any of the listed conditions, which includes cancer, stroke, multiple sclerosis and Alzheimer's.
Compare Virgin Money policies
Benefits of Virgin Money life insurance
Choice of Level Term or Decreasing Term cover
Free will service
Joint policies available
Drawbacks of Virgin Money life insurance
Does not offer whole-of-life insurance
Maximum cover is £750,000
Maximum term of 40 years
Virgin Money life insurance exclusions
You may not be able to claim in the following situations:
You did not provide complete, accurate and true information in your application
You fail to pay your premium within 29 days
Suicide during the first 12 months of cover
What's the claims process for Virgin Money's life insurance?
You can make a claim by calling Virgin Money. You'll need to provide policy information, such as the policy number and holder as part of your claim.
Frequently asked questions
The offers compared on this page are chosen from a range of products we can track; we don't cover every product on the market...yet. Unless we've indicated otherwise, products are shown in no particular order or ranking. The terms "best", "top", "cheap" (and variations), aren't product ratings, although we always explain what's great about a product when we highlight it; this is
subject to our terms of use
. When making a big financial decision, it's wise to consider getting independent financial advice, and always consider your own financial circumstances when comparing products so you get what's right for you.
More guides on Finder