Best last-minute Christmas gifts 2020
For when you need a present, and you need it now!
We know you're in a hurry, so we'll get right to it. If you've run out of time to make it to the shops, don't panic! There's still plenty of time to shop from the comfort of your own home and take advantage of some great Christmas delivery deals!
Top last-minute Christmas gifts for 2020
It doesn't matter if you put off all your shopping until the last minute, or you just forgot a gift for one person. These gift ideas will work for a variety of personalities and are sure to bring a smile come Christmas morning. Check out the last dates to order from these providers at the bottom of the page
Experience gifts
Our number one recommendation for a truly last-minute gift is the gift of an experience! These gifts can be delivered immediately to your email inbox and all you need to do it print it out and hand it to the recipient! If this sounds like your perfect last-minute gift then we recommend browsing retailers like Buyagift and RedLetterDays.
Gifts available for next day delivery
Top Providers for last minute Christmas Gifts
---
Last order dates for Christmas delivery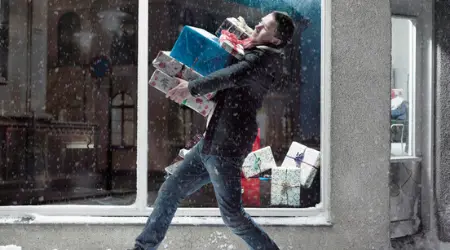 Shopping online will keep you safe from the crowds this Christmas, but just when do you need to have those orders in by?
Read more…
How to pick the best last-minute Christmas gift
The ultimate pitfall of shopping last minute is giving a gift that seems thoughtless. Our best advice for last minute gifting: be intentional. It's okay to buy a gift card, but put some thought into where the recipient would enjoy shopping. Generic gifts like candles and wine are made infinitely better if they're to the person's taste, so try checking in with their close friends and family to find out what they like.
What's a good last-minute gift for the person who has everything?
Shopping for the person who has everything is even more difficult when you're doing it in a time crunch. Since you don't have tons of time to brainstorm, consider picking up a gift card and letting the person choose something that they don't have yet. You could also buy an experience gift that will be delivered instantly.
What Christmas presents can I buy on Christmas Eve?
You've definitely left it late but don't panic! Experience Gifts are the perfect present to buy last minute because they're delivered instantly! Treat your loved one to a spa day, race car experience, wine tasting, stadium tour or similar and check out Buyagift,Red Letter Days and Virgin Experience Days for a huge selection of instant gifts!
Enjoy 3 months of The Telegraph for just £1 per week!
Get 50% off a Telegraph subscription right now
Get the latest news, business, sport, and culture from the Daily Telegraph
Access all articles on telegraph.co.uk
Discover exclusive Subscriber Rewards and Events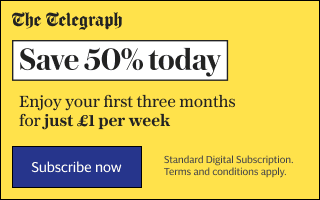 Haven't quite finished your shopping? See the rest of our Christmas gift ideas.
Christmas discount codes and deals
Gift Guides