Best laptops for students
Whether you prefer Mac or Windows, we've got something for everyone.
Aaaaaah university. It's such an exciting time, where you'll meet new people, try new things and of course, knuckle down and study for that all-important degree.
But it's going to be incredibly difficult to do so without a laptop (or a desktop if you're that way inclined).
Even without the computer, uni can already be super expensive. Think textbooks, tuition, food, supplies and housing.
The silver lining though is that many of the best student laptops on the market may actually come in much cheaper than expected, so you can save your pennies for Friday night beers instead. Yay.
Where to buy student laptops
The good thing with laptops is that once you do make the investment, it's something you're not likely to replace for three, four, or who knows how many years.
Our top contenders below put value over having the top-of-the-line processors and graphics cards, bar two, giving you some great budget-friendly options.
But don't worry, they still have enough juice to get you through a demanding workload at uni, as well as some post-study Netflix.
Find out more about the best laptop for you below.
Compare the best laptops for students
| Model name | Best for | Brand | Estimated price | Where to buy |
| --- | --- | --- | --- | --- |
| Acer Chromebook 15 | Chrome OS | Acer | £249 | |
| Microsoft Surface Go | Lightweight computing | Microsoft | £493 | |
| Lenovo Yoga 530 | 2-in-1 computing | Lenovo | £499 | |
| Apple Macbook Pro 13-inch | Performance | Apple | £999 | |
| Dell XPS 13 | Speed and power | Dell | £1,499 | |
| HP Pavilion 14 | Long-lasting quality | HP | £789 | |
| Microsoft Surface Pro | Hybrid 2-in-1 computing | Microsoft | £1,163 | |
| Huawei Matebook X Pro | Display | Huawei | £979 | |
Best student laptops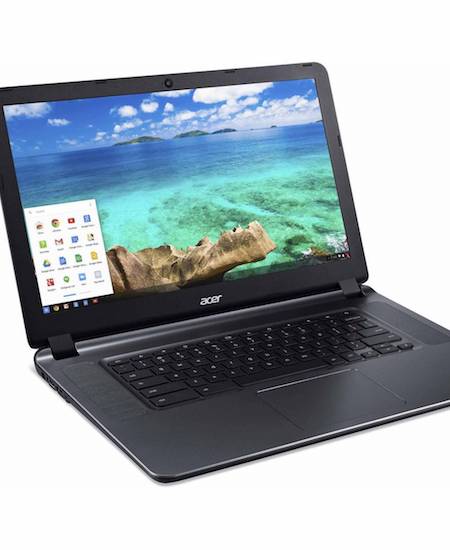 Acer Chromebook 15
The Chromebook 15 is a ridiculously cheap student laptop that's also very capable. The hardware is in line with that price, with lower specs across the board. However, as the machine runs Chrome OS, it doesn't matter too much, with the laptop still delivering a fast and responsive user experience. Oh, and the 15.6-inch screen is an absolute delight, by the way. While its speakers aren't its strongest point, at this price you won't be complaining. The Chromebook 15 really is one of the best student laptops going for those shopping on a budget, and who don't need a host of extra bells and whistles.
Perks:
Good battery life
Lightweight design
Great value
Where to buy:
Microsoft Surface Pro
The Microsoft Surface Pro delivers fantastic 2-in-1 versatility, with great power and performance across the board. It's one of the best student laptops if you've got a little bit more money to spend, and again, multiple configurations are available. This pro model is as versatile as they come, with a 7th generation Intel Core m3 – i7 CPU and a fan-less cooling system for truly silent running. If you're looking to keep working on the commute to and from class, on campus, in halls or at home, the Surface Pro can flip in and out of either mode with silky smooth ease as well, making it very bus or train friendly.
Perks:
Lightweight
Great battery life
2-in-1
Where to buy:
Dell XPS 13
If you're looking for one of the most refined and revitalised laptops on the market, look no further than the impressive Dell XPS 13. When it comes to performance you won't be left wanting, thanks to its super slick 8th-generation Intel Core i5 – i7 CPU. Add in a repositioned webcam (for vlogging and streaming purposes, naturally) and a simply stunning 13.3-inch Full HD display and you've got a powerhouse in portable form. The only caveat is it's quite the investment, but it'll definitely see you through college, uni and beyond. That raw quality and longevity, for us, makes it the best student laptop out there right now.
Perks:
Impressive power
Ultra-thin design
Good for on-the-go users
Where to buy: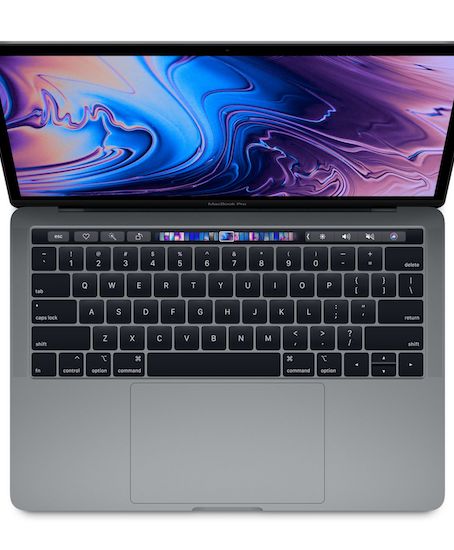 Apple Macbook Pro 13-inch
This Macbook is a brilliant upgrade to Apple's formidable laptop range and it's one of the best business laptops money can buy, if you've got enough. One thing's for sure – Apple has come out swinging with some seriously improved specs. The 13-inch model can be configured with the latest Intel Core processors, all USB-C ports are not Thunderbolt 3 and you can have up to 16GB of RAM. If you want even more performance, the 15-inch version is worth considering too.
Perks:
Fast performance
New and improved Macbook
Great display
Where to buy:
Check out our best tech and devices discount codes and deals
Popular Reads