How to invest with little money
You don't have to be rich to invest; we explain how to get started investing with little money, and investment options to consider.
It's easy to assume that investing is the territory of the wealthy – those with tens, if not hundreds, of thousands of pounds to plough into investments. In that context, if you've only got £100 or less left from your pay cheque at the end of the month, it can be easy to assume there's no point in even thinking about investing. But this simply isn't true. Here's why.
What counts as "little money" for investing?
What counts as little money is entirely subjective. But, in practice, there's nothing stopping you from venturing into the world of investments with £100, or even less. And if you can afford to tuck the same amount away every month, and start out early in life, then over time you could surprise yourself by turning into one of those people with tens of thousands in investments.
Do I need a minimum amount to start investing?
No! Well, ok that's not completely true. You probably need at least £1. Yep, believe it or not, this is the minimum investment amount for an increasing number of investment platforms. Several more let you start with just a tenner. So don't let concerns about high minimum deposits put you off getting started.
Is it better to use a savings account for little money?
That's a good question, and the short answer is: maybe.
Investing offers the potential for higher returns than even the best cash savings. But with that potential reward comes a higher level of risk. You've probably heard the expression "the value of investments can go down as well as up". In fact, it's a regulatory requirement for all investment providers to publish this information, and other relevant risk warnings, prominently. It's not meant to scare investors off. It's simply to remind them of the risk that they could lose money by investing.
But you can help to minimise this risk by investing for the long term. Investments can be volatile, but over time this volatility tends to iron itself out, and result in a profit. The general rule of thumb is to only invest money you can afford to leave invested for at least 5 years, and longer if possible.
If you think you're likely to need to take money out of your investments before that 5-year mark, then it's probably best to use a savings account instead. And even if you don't expect to take money out, it's worth planning for the unexpected. We (and countless other experts) recommend that before you start investing, you build up an emergency fund in an easy-access savings account. It should aim to cover at least three months' of essential outgoings (such as rent, food and energy bills).
But if you're confident you won't need the money for a few years, and already have an emergency fund, then it's your choice of whether to save or invest your small amount of money.
How can I start investing with little money?
You may associate investing with having to shell out for a professional adviser, some of whom will only take on clients with a certain amount to invest. The good news is that these days there are plenty of DIY online investment apps and platforms that let you open an account and start investing with very little money.
So the first step to start investing with little money is to find an investment platform that suits your budget. Many let you open an account for £1 or less. To get started, take a look at our guide to the 10 best stock trading apps and investment platforms in the UK.
If you want to avoid paying for professional advice, but would welcome a bit of support to get you started, a few options to consider in particular include:
Investment apps that offer micro-investments. If you want to invest small amounts without really noticing, then an investment app such as Moneybox or Plum could be a good shout. As well as letting you deposit specific amounts into an investment account as and when you choose, these apps also let you set up features that automatically deduct small amounts from a linked bank account on a regular basis. For example, Moneybox allows you to choose to "round up" spare change from everyday purchases. Buy something for £3.65, for example, and 35p will be deposited into your investment account. Essentially your payment is rounded up to £4. This "little and often" approach can soon add up.
Platforms that offer ready-made investment portfolios. More on these below, but in brief these ready-made portfolios are designed to take the effort out of picking your own, specific investments. Instead, you choose from a selection of investment "bundles", put together by experts. Plenty of investment platforms offer ready-made portfolios, including Dodl, Hargreaves Lansdown and Wombat.
Robo-advisors. These typically also invest your money into ready-made portfolios. However, rather than you choosing a portfolio yourself, you are usually asked a series of questions. The robo-advisor then analyses your your answers and uses an algorithm to recommend the set of investments that would best suit your circumstances and risk appetite. Examples of robo-advisors include Nutmeg and Wealthify
What are the best types of investment if I'm starting out with little money?
Only having a little money might not necessarily limit what you can invest in. But it may influence the best choices if you are trying to achieve a balanced investment portfolio. This is generally considered a wise approach no matter how much money you have, as it helps to mitigate your risk. Several options to consider include:
Funds
Funds are collections of assets. These assets can be primarily or all stocks, such as funds that track a stock index (index funds or ETFs). Or, they can comprise a mix of stocks, commercial property, bonds and more.
Passive funds (including the aforementioned index funds or ETFs) are often regarded as good for beginners, as they're simple and easy to understand. Index funds and ETFs aim to mimic the performance of a stock index, such as the FTSE 100, rather than aiming to beat it. It could be easy to think that this is a bit of a low goal. But the reality is that passive funds have historically often performed just as well as, if not better than, the alternative: actively-managed funds. With these, the fund manager attempts to "beat the market" by picking the assets themselves. They are sometimes successful in this goal, but (evidences suggests) more often they're not.
Ready made investment portfolios
Ready-made portfolios (including those offered by robo-advisors) can be a a good option for those new to investing. They are put together and managed by experts, so all you need to do is choose a portfolio to invest in, fund your account and sit back. A typical portfolio might include a mix of funds, shares, bonds, and possibly property, perhaps with a bit of cash thrown into lower-risk portfolios. Some platforms may specialise in specific types of investment, so their portfolios may only include one type of asset. Wombat, for example, focuses on ETFs with its portfolios (which it dubs "themes").
Speaking of themes, this may be the approach that some platforms take towards their portfolios. Themes might include, for example, "ethically-minded", or "tech-head". Other platforms may let you choose between portfolios with different risk levels, from low to high.
The good part about ready-made investment portfolios is that, by investing your little amount of money in one, you get instant exposure to all of the assets within it. To get the same exposure by buying each asset individually may sometimes (though not always) require a much bigger investment pot. That said, the charges for opting for a ready-made portfolio can sometimes be higher than the DIY approach, so you'll have to weigh up the pros and cons of DIY vs ready-made investments.
Consider shares – with caution
Buying individual shares lets you focus your investments into specific companies. If you have a passion for particular brand, then this could be a tempting proposition, particularly if your research and analysis suggests a bright future for the company (or companies).
Bear in mind, though, that investing in directly shares can be a higher-risk proposition than other investment options. If a company performs well, then the potential for reward can be high. But if you put all of your investment eggs into one or two baskets, and they don't perform as well as expected (or, in the worst case, fail completely), then the risk of losses can also be high.
Plus, some shares can be expensive. So if you only have a little money to invest you may not be able to spread your risk by investing in lots of companies. In some cases, £100 may not be enough for a single share in a high profile company such as Apple or Microsoft.
If your heart is set on owning shares but you only have a little money, look for investment platforms that offer fractional shares. These are basically little slices of individual shares, and allow you to own part of a part of a company. Buying fractional shares can help those with little money to invest to diversify their holdings.
What tactics will help me build up my investment pot faster?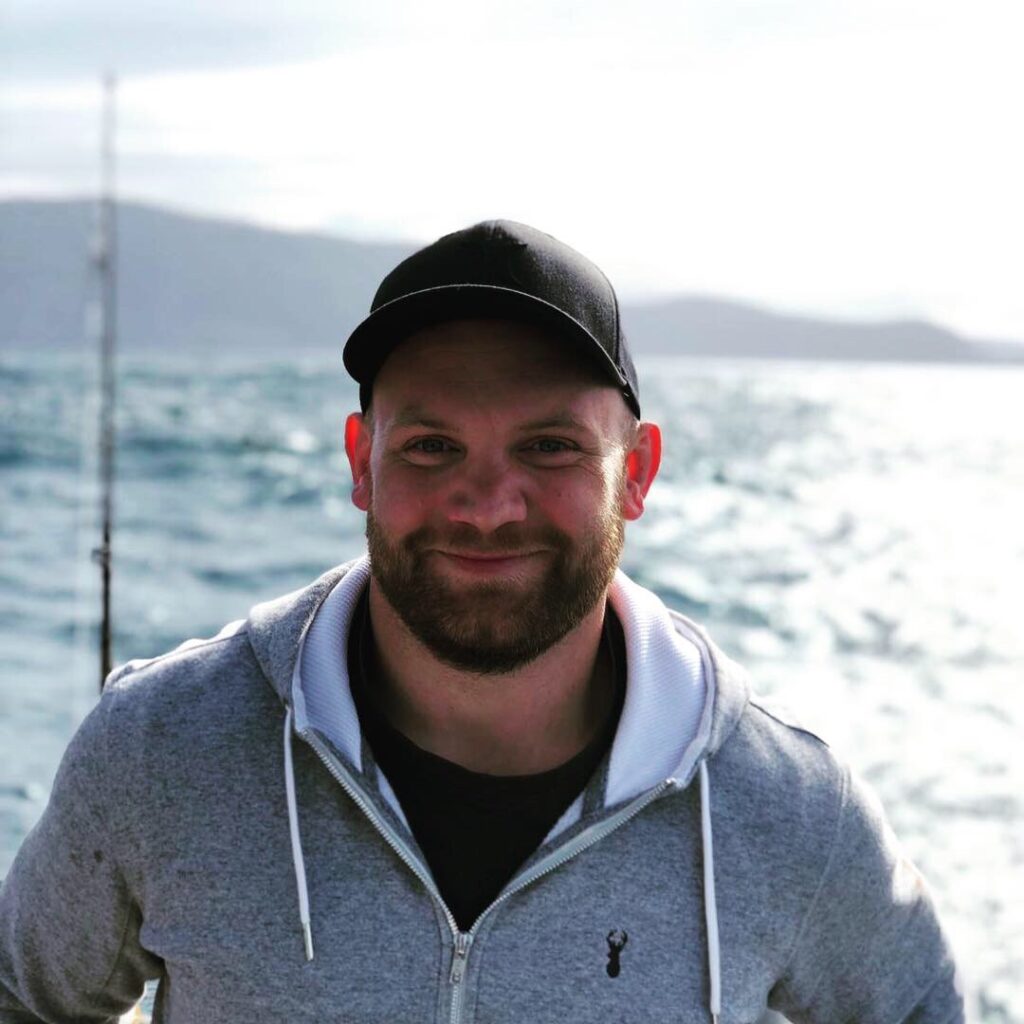 You may only be starting out with a little money to invest. But, with the right approach, a little money can turn into a decent nest egg over time. Here are 6 tactics that can help you achieve your goals faster.
Turn putting money aside into a regular habit. It can be easy to wait until you've spent most of your pay cheque before working out if you have enough left to invest. But the reality is that this approach could end up with you investing precisely nada. If you're serious about building up a pot for the future, prioritise paying yourself by ringfencing a certain amount to pop into your investment account as soon as you get paid. Treat it as you would any other important bill, but with the underlying sense of smugness that it'll reap you rewards in the future.
Drip feed. You don't need to invest big a lump sum at the outset. If you're following tactic 1 and setting aside a small amount each month to invest, you can reduce your vulnerability to market fluctuations. Rather than risking spending a large lump sum at the top of the market, when investments are expensive, for example, by drip-feeding you'll split your purchases between cheap and pricey periods. This is known as pound-cost averaging.
Spread your investment risk. No matter how much you have to invest, diversification is crucial to manage your risk and minimise the chance of losses. This involves spreading your money across different types of investment, market sectors (tech, finance or utilities, for example) and countries.
Plan to invest for the long-term. £100 may not seem much to start with. But, as our case study below shows, popping £100 a month into an investment account can add up over time. And the longer the time frame you have to invest, the more risk you can afford to take as your money has a better chance to ride out market volatility and reap the potential rewards that come with higher risks.
Choose the right investment platform. It's worth taking your time checking out a few options and selecting one that will suit your needs. Obviously they need to offer the types of investment you want to focus on, whether that's funds, stocks, ready-made portfolios or something else. Take a look too at the tools and information they have to help you understand what to invest in, and make those investments. And, last but not least, compare fees for the types of investment you want to make. Some platform fees are much more affordable than others. Even small price differences can add up and eat into your returns over time.
Minimise the tax you need to pay. If you invest into a stocks and shares ISA, rather than a general investment account, you don't have to pay any investment tax. That includes capital gains tax and dividends tax, both of which are potentially payable on money invested outside of a stocks and shares ISA.
Case study: investing £100 a month for 20 years
A number of investment websites offer calculators to help work out potential investment returns. We've used HSBC's investment calculator to calculate how much you could end up with by drip-feeding £100 a month into an investment account for 20 years. We've assumed intermediate market conditions and shown likely returns for low, medium and high risk investments. In good market conditions, returns may be even higher. In poor market conditions, as with any form of investing, there is a risk of loss. This risk is mitigated by keeping your money invested for longer.
Pros and cons of investing with little money
Pros
Many investment platforms let you start investing from as little as £100
The sooner you start, however small, the longer your investments have to grow
Drip-feeding small amounts monthly can let you benefit from pound-cost averaging.
Cons
Some investment platforms have high minimum investments, which may limit your options
You may have to put more thought into how to diversify your portfolio, for example by investing in funds, fractional shares or ready-made portfolios.
Bottom line
There's no such thing as "too little" money to invest. What matters far more is to think about your priorities and goals in the short and long term. If you're planning for the long-term, and already have some cash savings to cover emergencies, then investing offers your money the chance to grow faster. Drip-feeding even small amounts into an investment account on a regular basis can really add up over time. Especially if you make the most of tax-efficient options such as a stocks and shares ISA.
Frequently asked questions
All investing should be regarded as longer term. The value of your investments can go up and down, and you may get back less than you invest. Past performance is no guarantee of future results. If you're not sure which investments are right for you, please seek out a financial adviser. Capital at risk.