Rakuten TV review – prices, features and content
Rakuten TV (formerly Wuaki) has recently removed the streaming option from its service, focusing instead on the buying and renting of digital movies and television shows. So how does it now hold up in the face of growing competition?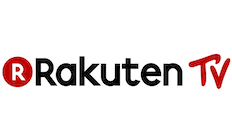 Founded in Spain in 2010 as Wuaki.tv, Rakuten TV is a streaming video-on-demand (SVOD) service owned by ecommerce giant Rakuten (parent company to Play.com and Kobo Inc.). It now has over 600,000 users in Spain and more than 400,000 in the UK. Let's take a look at how Rakuten TV shapes up since the removal of its streaming service.
Rakuten TV pricing
Prices for buying and renting shows vary across individual titles. Like most digital media stores, Rakuten TV prices television shows to reflect DVD or Blu-ray prices, as well as taking into account the age of the content (newer titles are more expensive).
Rakuten TV's pricing closely matches other digital media outlets, like Google Play and iTunes. Oddly, many users report that their purchases have been deleted after three years. With a similar pricing structure and no guarantee your purchases won't be lost to the void, Rakuten TV offers little reason for Google Play or iTunes users to jump ship.
| New Releases | SD | HD |
| --- | --- | --- |
| Rent | £3.49 | £4.49 |
| Buy | £9.99 | £13.99 |
| Back Catalogue | SD | HD |
| --- | --- | --- |
| Rent | £2.49 | £3.49 |
| Buy | £7.99 | £8.99 |
Platforms and devices that Rakuten TV is compatible with
Top picks on Rakuten TV
How do I sign up to Rakuten TV?
Since Rakuten TV has dropped its "Selection" subscription service, signing up is a simple process. Simply visit the website and click the

button in the top-right corner of the screen. Next, you will be asked to set up some basic login information. Enter your email address (which will later be used as a login I.D) and an eight character password. You will be asked to repeat your password for security purposes. Once that's done, click

. Done! You now have a Rakuten TV account. Once you choose a title to download, you will be asked to enter your payment details.
Rakuten TV pros and cons
Pros
Reasonably priced
Some early digital releases (like Insurgent)
Cons
Weird three-year expiry on purchases
Inconsistent stream quality
Verdict
Rakuten TV once offered an interesting hybrid of traditional digital purchases and streaming video-on-demand (much as Amazon Prime Instant video offers now), but since dropping the "Selection" element, Rakuten TV offers an inferior service to what's already available from the big players, like Google Play and iTunes. Add this to its unreliable stream quality and what you get is a service that simply doesn't compete.
Frequently asked questions
Read more on this topic