Netflix UK Review | Price, Features and Content
Since its launch in 2012, Netflix UK has attracted several competitors. Eight years in, how does Netflix hold up?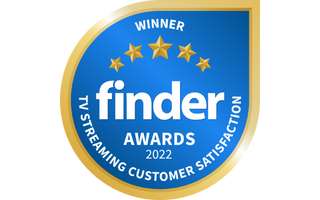 95% of Netflix customers in our 2022 customer satisfaction survey would recommend the service to a friend.
The godfather of streaming video-on-demand (SVOD) services, Netflix, has had to weather a growing market and many competitors vying for the number one spot. Its managed to hold the number one spot by bringing us loads of exclusives, like House of Cards, Orange is the New Black and, for better or for worse, resurrecting Paul Reubens in Pee Wee's Big Adventure.
Netflix took off around the world because it was cheap, offered unique and interesting content and because it was the most accessible SVOD service around. Eight years into its reign, is Netflix still worthy of the crown?
Netflix UK Price and packages
| Package | Basic | Standard | Premium |
| --- | --- | --- | --- |
| Simultaneous streams | 1 | 2 | 4 |
| Streaming quality | SD | Up to HD | Up to 4K |
| Price | £5.99 | £9.99 | £13.99 |
Though all Netflix packages have seen price jumps in recent years, it still manages to compete with other popular UK services, like Amazon Prime Instant Video and NOW.
What devices and platforms is Netflix compatible with?
Top picks on Netflix
When Netflix released House of Cards and Orange is the New Black, this, already popular, streaming service captured the attention of the world. Since, Netflix has continued to create some stellar in-house content, like Marvel's Daredevil and Wet Hot American Summer: First Day of Camp, the reasons to love Netflix are growing every month. Admittedly, we don't get as much content as the US here in the UK, but there's still plenty to see.
How do I sign up to Netflix?
Signing up to Netflix couldn't be easier. You simply visit netflix.com and enter your email address at the top of the home page. From there, you will be asked to choose your plan and select a password for your account.
You will also be asked to enter your payment details, either from PayPal, a debit or credit card, or a Netflix gift card.
Once you've done this you can start streaming Netflix immediately. You don't even have to confirm your registration through an email– which is slightly worrying, but convenient, nonetheless.
Netflix pros and cons
Pros
Navigate with ease
The famous Netflix algorithm has a knack for knowing what you want to watch
A comprehensive roster of compatible devices
Exclusives like House of Cards and Marvel's Daredevil are too good to ignore…
Cons
Not as much content at Netflix US, but still…
Verdict
The Netflix DVD delivery service became famous thanks to a user-friendly interface and popular recommendations algorithm, but the streaming service has remained number one by constantly offering unique content that contests the best that television has to offer.
Though many have taken shots at the title, it's Netflix who most choose to spend their lazy Sunday mornings with, and the reasons why are obvious.
Who knows how Netflix will continue to fare, with endless new platforms entering the fray, but for now Netflix is safe upon its throne.
Frequently asked questions