Disney Plus UK: Price, release date and content
Disney+ has arrived in the UK.
Customer rating
★★★★★
Satisfaction survey
Viewers felt like the platform has unique content and is a good value for money.
---
Disney+ UK key details
It costs £7.99 a month or £79.90 a year to access, with no contract.
All-new exclusive shows will appear on the service.
Some legacy content from Disney brands may not be available, due to ongoing deals with existing streaming providers.
There is only one price tier as everything is available in HD or higher quality.
What is Disney Plus?
Disney+ is a streaming service operated by entertainment giant Disney. Consider it the Mouse House's response to platforms like Netflix, Stan and Apple TV+. The online service gives users access to a generous library of TV shows and movies from the Disney catalogue, as well as titles from Marvel, Star Wars, Pixar and National Geographic.
Highlights include original show The Mandalorian and long-running series The Simpsons, as well as several Marvel and Star Wars blockbusters. Subscriptions to Disney+ in the UK cost £7.99 a month or £79.90 for an entire year.
Disney announced plans for its own streaming service Disney+ back in 2017. It joins an increasingly crowded marketplace, dominated by Netflix globally but with plenty of other newer competitors, including Apple TV+ and HBO Max.
Disney+ will host several new exclusive TV series including Star Wars spin-offs The Mandalorian and one about Obi-Wan Kenobi, a new take on High School Musical, as well as new Disney movies such as the live-action version of Lady and the Tramp.
Most existing Disney TV shows and movies will eventually end up on the streaming service. That means not just cartoons, but also content from the worlds of Marvel, Pixar and Fox (which Disney acquired in early 2019). Disney is also stepping up with 4K content.
UK release and launch time
Disney+ launched on 24 March.
Disney+ release dates and price
| Country | Release date | Price per month |
| --- | --- | --- |
| USA | 12 Nov 2019 | US$6.99 |
| Canada | 12 Nov 2019 | CA$8.99 |
| Netherlands | 12 Nov 2019 | €6.99 |
| Australia | 19 Nov 2019 | AUD$8.99 |
| New Zealand | 19 Nov 2019 | NZD$9.99 |
| Parts of Europe | 24 Mar 2020 | €6.99 |
| India | 3 Apr 2020 | Rs 299 |
| France | 7 Apr 2020 | €6.99 |
What shows and original productions will Disney+ have?
Disney is investing heavily in original content for Disney+. This echoes what competitors like Netflix and Amazon are already doing. To begin, the company will rely on established brands instead of exploring new avenues, but its focus might change as time goes by.
Disney+ TV shows
On the TV front, Disney+ offers hours of Disney Channel programming, but also original productions made especially for the streaming service. The list features Star Wars spin-off The Mandalorian, which became an international hit shortly after its release. Season 2 of the sci-fi western will reportedly become available in October 2020.
Other original Disney+ TV shows include High School Musical: The Musical: The Series and Diary of a Future President. Subscribers can binge-watch 29 seasons of popular animated series The Simpsons. For lovers of everything Disney, there are docu-series available as well, like The Imagineering Story.
Disney+ movies
On the movie front, Disney+ is becoming the exclusive streaming destination for all titles under the Disney umbrella. Captain Marvel and Avengers: Endgame, for instance, were available at launch, with The Lion King and Aladdin joining the platform in January 2020. Frozen 2 will also be available to stream exclusively on Disney+ later in 2020 like all future Disney releases.
Besides, the catalogue includes hundreds of animated titles from the Disney Vault, as well as Marvel, Star Wars and Pixar films. Users can also watch Disney+ original movies like Noelle and Togo.
Disney+ upcoming content
Disney+ has plenty of content currently in production. One of the most highly anticipated series slated to debut on the platform is a Star Wars spin-off led by the roguish spy Cassian Andor, a conflicted rebel who fights ruthlessly for the greater good.
Additionally, the Marvel universe is expanding, with several TV shows set in the universe slated for Disney+. The first will be The Falcon and The Winter Soldier, rumoured to premiere in August 2020. This will be followed by WandaVision in December and Loki in early 2021.
Other highlights to look out for include a romantic comedy based on the Love, Simon movie, an untitled Obi-Wan Kenobi series and animation Monsters at Work. Subscribers should also get excited for more Marvel TV series, most notably Hawkeye, What If…, Ms. Marvel and She-Hulk.
Movies set to debut on Disney+ include Stargirl in March 2020, as well as Magic Camp and Phineas and Ferb the Movie: Candace Against the Universe later in 2020.
Disney+ UK sign-up
The easiest way to create a Disney+ account is via the official website. To sign up to Disney+ all you'll require is an email address plus your debit or credit card handy. Register for an account, drop in your card details and you'll be good to start watching.
How to watch Disney+
Disney+ can be viewed in a large number of ways. You can watch on your laptop/PC by accessing the website or download the app on iOS and Android devices. There is also an app for PS4 and Xbox One game consoles. On the big screen you can use Apple TV, Chromecast, Amazon Fire TV Stick or Android TV for streaming for another device. Some Samsung and LG TVs also have built-in Disney+ support. All content on Disney+ is in HD.
That's good news with newer shows, but some older TV shows have been "cropped" from their original 4:3 ratio. (Those changes were particularly controversial for The Simpsons, where some visual gags were effectively ruined). They've since announced an amendment.
You can stream on up to four devices at once. Unlike Netflix, Disney+ isn't charging extra for the ability to watch on multiple screens. Parents will be happy to know you can set up a Kids Profile, to ensure your children don't see inappropriate material.
How much does Disney+ cost?
Disney+ had substantially less content at launch than Netflix currently does. In the US, it launched with 645 movies and 168 shows. UK's numbers were surprisingly higher with 816 titles.
A subscription to Disney+ is slightly cheaper than Netflix's Basic plan, at £7.99 a month. It includes features such as 4K which attract a premium on other streaming services. You can also pay £79.90 for a year-long subscription, which is a 16% saving on the monthly price. It's possible that Foxtel will copy the approach it used with Netflix and offer a Foxtel and Disney+ bundle, but nothing has been announced officially on that front yet.
Why is Disney+ such a big deal?
It seems like everyone is launching a streaming platform these days, so why is Disney+ so special? First off, this new platform is now the exclusive home for subscription-video-on-demand viewing of the newest live action and animated movies from Disney and Pixar. That includes titles like Toy Story 4 and Frozen 2.
The service features a vast collection of library content, including Disney and Pixar movies and Disney Channel, Disney Junior and Disney XD television programming.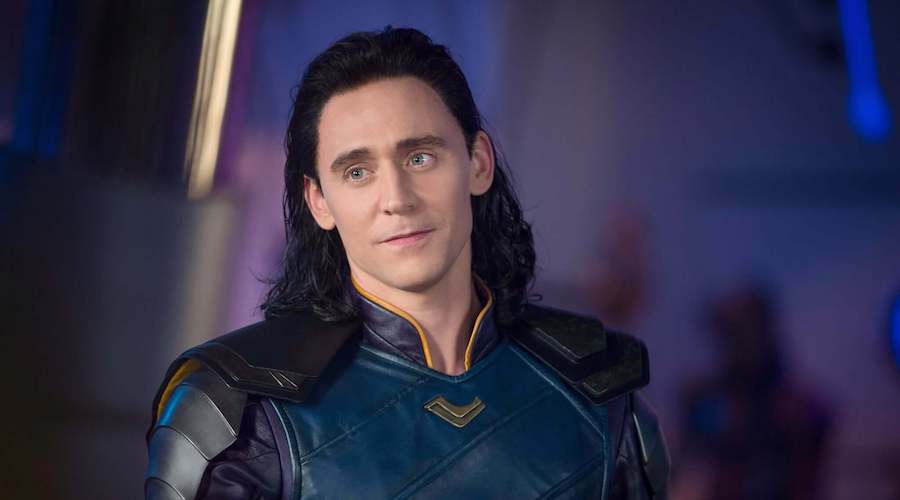 But more importantly, Disney's streaming service hosts content from Disney's subsidiaries Marvel, Lucasfilm and National Geographic. This means that the platform will also host all the Marvel and Stars Wars movies released so far, as well as all upcoming titles. These are some of the biggest film franchises in the world, so it's obvious that the Force will be strong with this new streaming service.
Additionally, Disney's purchase of 21st Century Fox means Disney will take control of the popular US streaming service Hulu. In a November 2018 earnings call, Disney chairman Bob Iger outlined the company's plans to expand Hulu's availability to more countries once the purchase of Fox is finalised.
Disney+ features
The platform's entire content library is available to be downloaded for offline viewing. Its biggest calling card is that its content will never disappear as it owns it all.
After originally launching without a resume or continue watching option, Disney+ has finally corrected the fault, adding three new features. There are also your standard features such as Kids Mode and multiple profiles.
Possibly the most interesting aspect is the ability to request shows and movies yourself to be added to the library.
Our verdict on Disney+
So far in the UK, Disney+ has gone off without a hitch. Its price is phenomenal when compared to competitors. What it's lacking in content to begin with it's making up for in quality, with new production The Mandalorian outranking Netflix's Stranger Things already.
Add in the fact that Disney+ will only improve as more originals and big 2020 releases make it to the platform. That way, you can decide for yourself if the service is worth it.
Disney+ frequently asked questions