CinemaNow Review | Price, Features and Content
One of the original media streaming services available in the UK, how does CinemaNow hold up after all these years?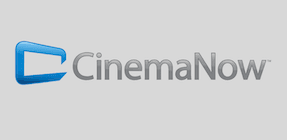 Since 1999, US-based CinemaNow has distributed the latest movies and TV shows over the internet to audiences in the US, Canada and the UK. Today its library includes over 35,000 feature films, TV shows, short films and music concerts from Warner Bros, Disney, Fox and many more.
Price and packages
It's free to create an account with CinemaNow, and once your account is set up you will only pay for the movies or TV shows that you rent or buy. This pick and choose service is very different from a monthly subscription service, where you get unlimited access to content and if you are intending to watch a lot of content, then it will almost certainly work out more expensive. However, if you're looking for a service for casual use where you can watch a few of the latest titles here and there, then CinemaNow could be for you.
The typical costs for the service are:
| | Rent | Buy |
| --- | --- | --- |
| Movies | £3.99 | £12.99 |
| | Episode | Season |
| --- | --- | --- |
| TV shows | £1.99 | £12.99 |
What devices and platforms is CinemaNow compatible with?
Top picks on CinemaNow
How do I sign up to CinemaNow?
Signing up to CinemaNow is easy. Simply follow the instructions below.
Visit the CinemaNow website, using any of the links provided.
In the top right-hand corner of the homepage you will see a link that reads 'Create account'
When you click the link you'll be asked to enter a valid email address, create a password and confirm that you're over 13 years of age.
4. You will then be asked to input your billing information, which can be Visa, MasterCard, American Express or Discover cards.
5. When this is done you can begin browsing the library. If you see something that you want to rent or buy, then simply click on it and choose your options from there.
CinemaNow pros and cons
Pros
Wide selection of over 35,000 movies and TV shows
Movies available to rent or buy
Cons
Renting or buying individual titles could work out more expensive for heavy users
Not available on games consoles
Verdict
CinemaNow has an impressive library of movies and TV shows, and it is all delivered straight to your device with slick and easy-to-use software. The price per item is competitive, but will add up if you're intending to watch a lot of content through the service. Then again, you only pay for what you watch, so it is worth opening an account and if you can't find something that you want on another service, you can always splash out and get it from CinemaNow.
Frequently asked questions