Blinkbox Review | Price, Features and Content
Are you better off going with a streaming service, or the amazing £0.99 movies offered by Blinkbox?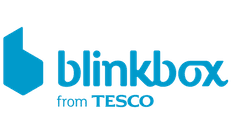 Founded in 2006, BlinkBox, otherwise known as TalkTalk TV Store in 2021, is an on-demand service. It allows you to rent movies and TV shows over the internet from a quietly impressive catalogue of content, including many of the latest television and cinema releases.
Think of it as a very similar player to Sky or Virgin Media, giving customers access to various channels, films and so on. But just like Sky, if you're not currently a TalkTalk customer, you'll need to join TalkTalk as well as sign up to the TV package to unlock access to these TV channels and films. And if you've already got an Amazon or Amazon Prime account, you can link this to your TalkTalk package to stream everything in one place.
Price and packages
Some of the packages offered by TalkTalk can be found below:
Fibre 35 with TalkTalk TV – this costs just £22 per month for 24 months and gives a 38Mb/s average download speed. Here you can pause and rewind live TV, get access to over 80 Freeview channels and of course, the TalkTalk TV Store.
Fibre 65 + TalkTalk TV – this costs £24 per month for 24 months with an average download speed of 67Mb/s (over sox times faster than normal broadband) and access to shows, films and more via TalkTalk TV.
Fibre 150 + TalkTalk TV – for £30 per month you get a download speed of 145Mb/s, there's no set-up fee and access to TalkTalk TV as above.
Renting:
If you choose to rent a movie, you have 30 days to watch the movie. But once you start the film, you will have 48-hours to finish it on up to 2 devices.
Back to top
What devices is TalkTalk TV compatible with?
You can stream TalkTalk TV through any of the following devices:
You can also download content to be watched later (ideal for long journeys and commutes) on the following devices:
iPhone
iPad
Android phone
Android tablet
Top picks on TalkTalk TV
How do I sign up to TalkTalk TV?
Much like customers need to do with Sky, to use TalkTalk TV you will need to sign up to a fixed contract with TalkTalk first.
First of all, head over to the TalkTalk website.
When you get there navigate to the "compare deals" section and choose the option most suited to your needs.
Once you've chosen your package, you will have access to TalkTalk TV Store.
TalkTalk TV UK pros and cons
Pros
Access to Amazon Prime, Netflix and more
Special offers and prices on films and shows to rent
Available on a wide range of devices.
Cons
Might work out more expensive than a subscription service for heavy users.
You need an account with TalkTalk to use the TalkTalk TV Store.
Verdict
The TalkTalk TV Store is a versatile, usable and relatively affordable service, giving users access to great on-demand content, including latest releases, at good prices. It is available across many devices and the content can sometimes be downloaded onto the TalkTalk app for watching at a later date, which is really handy for long journeys, or any times when you might be left without an internet connection.
The range of content is good and includes many of the latest movies and TV shows to rent, or you can stream via Netflix and other services all in one place. All in all, if you're heavily into movies and TV and already have your broadband set up with TalkTalk, it's worth it. Even if you don't but you're looking to switch providers, TalkTalk's service is competitive and worth comparing with the likes of Sky and Virgin Media.
TalkTalk TV Store FAQ's