How to send money to Hong Kong
Learn about safe, secure and cost-effective transfer options when you need to send money to Hong Kong.
How to send money to Hong Kong
Learn about safe, secure and cost-effective transfer options when you need to send money to Hong Kong.
Use our table below to learn about transfer speed, fees, rates and other details. Enter the amount of money you wish to send to Hong Kong into the table, then pick the provider that best fits your money transfer needs.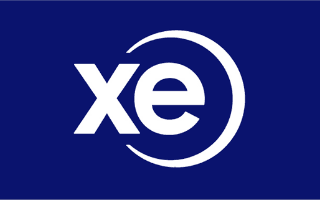 XE Money Transfer
XE specialises in a wide range of foreign currency solutions and offers an affordable solution when you need to send money overseas.
Send money to 60+ countries.
Competitive exchange rates that are often better than banks.
Transfer up to US$500,000 online.
See exchange rates in real-time.
Compare services that send money to Hong Kong from the UK
Table: sorted by a combination of service offering and the amount your recipient will receive
Disclaimer: Exchange rates change often. Confirm the total cost with the provider before transferring money.
How to send money to Hong Kong in 3 steps
Choose a provider. Use our table to compare rates, transfer fees and more. Then pick the best one for your money transfer needs.
Create an account. Click the button in the table to head to the provider's site. There you'll be asked to enter your information, which may include providing identification, a phone number, an address and bank details.
Pick your payment method. Choose to pay from your bank account, credit card or debit card and send your funds.
How do I compare money transfer companies when sending money to Hong Kong?
As with any product, you'll find the best deal by shopping around. When you're using our table to compare, keep the following in mind:
Exchange rate and fees. Make sure you compare both. While one company might offer a great rate, it might charge higher fees. On the other hand, a company offering a poorer rate may have low or zero fees. Equally, some providers will waive fees if you're transferring a larger amount.
Pick up methods. Some transfer companies require that you transfer funds to the recipient's bank account. Others give recipients the option of picking up cash, which can be particularly useful if the recipient does not have a bank account.
Transfer methods. If you're dealing with a mainstream bank you can visit a branch to transfer funds. Otherwise, depending on the service provider you choose, you can transfer funds over the phone, on an app, online, at stores or at specific kiosks.
Transfer time. If the recipient needs money in a hurry, your best bet is to look for a service that allows cash pickups because this method normally takes no more than a day. Bank account transfers can take between one and five business days.
Minimum transfer amounts. The minimum you can transfer can vary from one service provider to the next. While some may let you transfer as little as one Great Britain pound, some others have minimum limits as high as £1,000.
Customer service. If you plan on transferring money to Hong Kong on an ongoing basis, you may want to look for a company that offers high levels of customer service, along with support via phone, chat and email.