Regular overseas payments with an international money transfer
Manage your international transactions conveniently by setting up regular overseas payments.
Hassle-free regular payments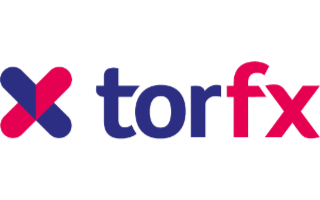 Hassle-free regular payments
0% commission and competitive exchange rates
Simple set up with your debit card
Go to site
If you need to pay an overseas bill on a regular basis, such as rent or a mortgage repayment, the process of sending an international money transfer every fortnight or month can be time-consuming. But you don't have to go to all the hassle of setting up a new payment every time you send funds overseas. There are now plenty of money transfer providers that offer the convenient option of setting up recurring transfers in advance.
Compare transfer services that support recurring payments
Table: sorted by promoted deals first
Our table below lets you compare services you can use to send money abroad. Compare fees, exchange rates and discounts from different money transfer services, and when you have made your choice, click Go to site.
How do regular overseas payments work?
An international money transfer is often a one-off payment. For example, one-time financial support for a family member overseas. But sometimes you need to make regular overseas payments to manage your financial obligations, which is when you can benefit from setting up a regular transfer in advance.
The process requires you to pay money to your bank or to a money transfer company that takes care of the transaction. The company you choose will convert your British pounds into the currency at your transfer destination and then transfer those funds to your recipient.
Companies that only offer one-off transfers will require you to go through the time-consuming process of entering your transaction information and recipient's bank account details every time you need to make a payment. However, some transfer companies make it possible to enter your recipient and transfer information only once and then arrange for a transfer to be made at specific intervals, such as monthly.
Some companies will even allow you to lock in a competitive exchange rate for transactions that will take place up to a year in advance, allowing you to protect yourself from market fluctuations.
While you could send an international money transfer through any major financial institution, banks often charge high fees and offer poor exchange rates on these types of transactions. Online money transfer providers such as XE and Wise can offer much better value for money on international transfers, with better rates and lower fees.
Why might I need to make regular overseas payments?
There are range of reasons why you might need to set up a regular overseas payment schedule, such as:
Paying rent on property overseas
Paying a mortgage in another country
Paying a large overseas purchase in instalments, such as a luxury car
Sending a monthly allowance to a son or daughter travelling overseas
Paying salaries to staff members based overseas
How do I compare international money transfer services?
Ask yourself the following questions when searching around for the right company to handle your regular overseas payments:
What exchange rates do they offer? How do those rates compare to other companies and do they represent a fair deal?
How much will you need to pay per transfer? As well as the regular transfer fee that applies, will you need to pay an additional fee for the privilege of setting up a regular transfer? Can you save money if you transfer a larger amount?
Can you set up a recurring transfer? How far in advance can you set up transfers and is it an easy process?
Are forward contracts available? A forward contract allows you to secure the current exchange rate on a future transaction and can help you save money if the exchange rate falls in the interim.
How are the funds sent and received? Will your money be sent by bank account transfer or in cash? Can you place the transfer online or over the phone, or will you need to visit a branch? At the other end of the transaction, will the funds be made available for cash collection or simply deposited into your recipient's bank account?
How long will it take? If speed is critical when you make an overseas payment, check how long you'll have to wait for the money to be received at the other end.
What currencies can you send? Check to see which currencies you can transfer as well as which countries you can send funds to.
Is customer support available? You don't want to be caught high and dry if you ever have trouble with a transfer, so check the company's reputation when it comes to customer service and make sure you can get help whenever you need it.
What are the pros and cons of regular overseas payments?
Pros
Manage your international payments. Whether you're paying rent or helping out a family member, regular international money transfers allow you to stay on top of your finances from just about anywhere.
Easy to do. Sending an international transfer might sound complex, but it's actually quite simple when you use an online transfer provider.
More affordable than ever. As an increasing number of online transfer companies compete with the banks for market share, it's never been cheaper to send funds overseas.
Cons
Not all companies allow you to set up regular transfers. Unless you choose a provider that allows you to conveniently set up a regular payment, you'll have to endure the frustrating task of manually entering your transfer details every time you need to send funds overseas.
Frequently asked questions