UKinsuranceNET landlord insurance review
Whether you have one rental property or several in your portfolio, landlord insurance through UKinsuranceNET may be the right choice for you.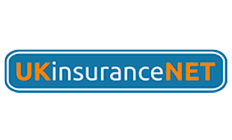 Compare home insurance
Search up to 50 UK home insurance providers
Get multiple quotes for free
Find the best cover for your home
What is UKinsuranceNET?
UKinsuranceNET is an insurance broker that sources a range of insurance policies such as landlord, unoccupied, home, property, commercial and business insurance. There are several types of policies suitable for both residential and commercial landlords, such as buy to let, landlord portfolio, houses of multiple occupancies and landlord insurance for student tenants.
Insurance broker UKinsuranceNET sources its landlord insurance from several well-known insurers. It also claims to offer huge discounts to landlords with several properties in their portfolio. Its cover includes communal contents cover as standard and the broker says that existing customers could save up to 30% of landlord insurance premiums upon renewal.
UKinsuranceNET is a trading name of Internet Insurance Services UK Ltd, which is authorised by the Financial Conduct Authority.
What is covered under my policy?
As UKinsuranceNET works with several insurers that underwrite its landlord insurance policies, the cover benefits will vary depending on which insurer is willing to offer the landlord cover.
For a full list of policy features, you'll need to contact UKinsuranceNET directly or check your policy details carefully to ensure you have the right cover for your needs.
Optional extras
UKinsuranceNET offers some optional extras to enhance protection, including the following:
Legal expenses cover
Rent guarantee insurance
What is my excess?
Your insurance excess is the amount of money you will need to pay towards a claim. Your insurer won't pay out for a claim that costs less than this amount. A compulsory excess amount might vary depending on the age of your van and your driving experience.
A voluntary excess is on top of your normal excess and is normally set by you when taking out a policy. You'll have the option of adding or increasing a voluntary excess – which should lower your premium.
You'll find details about any compulsory or voluntary excesses in your policy document.
How much is this going to cost me?
There are a number of factors that can affect the cost of your UKinsuranceNET landlord insurance premium, including the following:
Your sum insured. The greater the amount you wish to insure your property or contents for, the more you can expect to pay for cover.
Your property. The age of your property and the materials from which it is constructed can influence its ability to withstand damage.
Where your property is located. Certain risks, for example, storm and theft, are more prevalent in certain areas, and insurers will take this into consideration when calculating your premiums.
Security. Security measures such as an alarm system and deadbolts can act as a deterrent to thieves and therefore reduce the cost of your cover.
What is the claims process for UKinsuranceNET?
You can contact UKinsuranceNET on its general contact number 01325 346 328 to share initial details about a claim. UKinsuranceNET will then pass these details to your insurer. In an emergency, you will need to refer to your policy document's claims process and follow instructions there.
Depending on the nature of your claim, you will need to provide the following information:
Your policy details and personal contact details
The date of the incident
Details such as the cause of the incident
The value of any lost or damaged items being claimed for
Names and address of any other people involved or responsible for the incident, including details of injuries
It's vital that you let your insurer know about an incident as soon as possible. Failure to do this could result in a rejected claim later on.
UKinsuranceNET pros and cons
Pros
Landlord insurance for both residential and commercial properties
Several types of landlord insurance available
Cons
You may be charged an administration fee for amending or cancelling a policy
The offers compared on this page are chosen from a range of products we can track; we don't cover every product on the market...yet. Unless we've indicated otherwise, products are shown in no particular order or ranking. The terms "best", "top", "cheap" (and variations), aren't product ratings, although we always explain what's great about a product when we highlight it; this is
subject to our terms of use
. When making a big financial decision, it's wise to consider getting independent financial advice, and always consider your own financial circumstances when comparing products so you get what's right for you.
Read more on this topic