Towergate Insurance landlord insurance review
We've reviewed the landlord building and contents insurance through Towergate Insurance. It covers a wide range of properties and tenant types including professionals, families and students.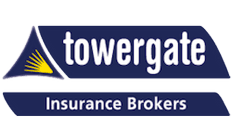 Landlord insurance could protect you if something goes wrong with your rental property. It's not mandatory to have this type of cover but it could offer you peace of mind that you won't be out of pocket if the unexpected happens.
The landlord insurance offered through Towergate Insurance claims to offer discounts to experienced landlords with no previous claims and those with a large rental property portfolio. It can offer building cover and contents cover separately, with accidental damage coming as standard for both private and commercial properties. Here's what else we think you should know.
Who is Towergate Insurance?
Towergate Insurance is a specialist insurance provider that was created in 1997.
Since it began, it has acquired more than 300 specialist insurance companies and also arranges a number of personal and commercial financial products, including landlord, static and touring caravan, car, boat, travel, home and commercial vehicle insurance amongst others.
While Towergate Insurance does have a broker division that works with a number of insurers for other financial products such as landlord insurance, other policies are provided directly by Towergate Underwriting Group Ltd.
Towergate Insurance is a trading name of Towergate Underwriting Group Ltd.
What is covered under my policy?
Towergate Insurance's landlord insurance includes a range of features. Some of these features include:
Landlord contents insurance:
Accidental and malicious damage cover for contents
Loss of rent cover
Property owners' contents liability cover
Flexible contents valuations
Landlord buildings insurance:
Landlord buildings cover
Legal and terrorism cover for your building
Property owners' liability cover
For a full list of policy features, you'll need to contact Towergate Insurance directly otherwise check your policy details carefully to ensure you have the right cover for your needs.
Optional extras
It's not clear whether Towergate Insurance offers any additional protection that can be bolted onto a landlord insurance policy so you will need to contact Towergate directly.
What is my excess?
Your insurance excess is the amount of money you will need to pay towards a claim. Your insurer won't pay out for a claim that costs less than this amount.
You'll find details about your excess in your policy document. However, the minimum excess with Towergate Insurance is £100.
How much is this going to cost me?
There are a number of factors that can affect the cost of your Towergate Insurance landlord insurance premium, including:
Your sum insured. The greater the amount you wish to insure your property or contents for, the more you can expect to pay for cover.
Your property. The age of your property and the materials from which it is constructed can influence its ability to withstand damage.
Where your property is located. Certain risks, for example storm or theft, are more prevalent in certain areas, and insurers will take this into consideration when calculating your premiums.
Security. Security measures such as an alarm system and deadbolts can act as a deterrent to thieves and therefore reduce the cost of your cover.
What is the claims process for Towergate Insurance?
You can call the Towergate Insurance landlord claims line on 0344 892 1384 to make a claim. This claims line is open Monday – Thursday between 8.30am-5.30pm and Fridays 8.30am-5pm. Alternatively, you can visit the Towergate Insurance website to find the relevant email address in order to make a claim online.
You'll need to have your insurance policy details as well as all facts about any incident to hand.
Depending on the nature of your claim, you will need to provide the following information:
Your policy details and personal contact details.
The date of the incident.
Details such as the cause of the incident.
The value of any lost or damaged items being claimed for.
Names and addresses of any other people involved or responsible for the incident, including details of injuries.
It's vital that you let your insurer know about an incident as soon as possible. Failure to do this could result in a rejected claim later on.
Towergate Insurance pros and cons
Pros
Landlord insurance can cover a wide range of properties and tenant types.
Landlord insurance for both domestic and commercial properties.
Accidental damage included as standard.
Cons
Although Towergate Insurance can tailor policies to suit specific requirements, there is no information about specific optional extras to enhance landlord insurance.
Claims line is not open 24/7.
The offers compared on this page are chosen from a range of products we can track; we don't cover every product on the market...yet. Unless we've indicated otherwise, products are shown in no particular order or ranking. The terms "best", "top", "cheap" (and variations), aren't product ratings, although we always explain what's great about a product when we highlight it; this is
subject to our terms of use
. When making a big financial decision, it's wise to consider getting independent financial advice, and always consider your own financial circumstances when comparing products so you get what's right for you.
Read more on this topic