Glint review
Find out more about the startup describing itself as a new global currency.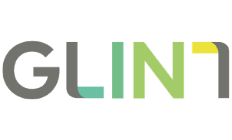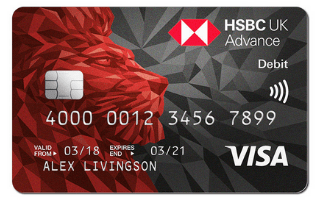 HSBC Advance Bank Account
£125 reward when you switch your main current account (from non HSBC-Group products)
Minimum arranged overdraft of £1,000 on account opening
Earn 2.75% AER / gross interest with the linked HSBC Regular Saver
Fee free international transfers and no monthly fee
Glint is a fintech app taking an interesting new approach to current accounts and finance. At its core, Glint works like many other challenger banks, providing a system for customers to spend their money from the convenient platform of their smartphone. However, Glint differs in one crucial area: rather than using the traditional currency, Glint is attempting to bring back gold.
Read on to find out more about Glint and whether it might be an option for you.
What is Glint?
Glint felt that "it was unfair that money is prone to depreciate in ways we have no control over", and sees the solution in gold. According to Glint, gold is a trustworthy form of money – an independent and more stable currency that gives some control back to the consumer.
With a Glint account, your transactions are backed by gold, and, because it isn't exclusive to one country, you can make them anywhere.
How does Glint work?
Like most other challenger banks and fintech companies, Glint works almost entirely from your smartphone, with the exception of the physical card that they will send after registering.
Getting started is simple. You register by entering your name and address, and the process of receiving your card and completing your registration is just as streamlined. Once in the app, it's easy to find your way around the home page.
Only the essentials are featured on the app. These include:
Markets. Glint has a collection of third-party providers offering a variety of services for you to choose from. Browse through them from here.
Tailoring. Customise your account, review settings and security, and more.
Homescreen. From the homescreen you can see your Glint Mastercard balance and its equivalent value in gold and a number of other currencies. Glint also provides a net value estimate.
Transfer between accounts. Transfer money from one account to another – great for managing your budget and travelling.
Top-up funds. Add more money to your Glint account – transfer via your bank or through a deposit.
Invite a friend. Invite a friend to join. Keep in mind that Glint is only on the Apple App Store, so your friend best have an iPhone.
Account. In the top right of your homepage you can find your account overview. From here you can manage and change your account details.
Using Glint abroad
Glint is a great travel tool. Not only can it be used anywhere via the app, but because gold's value is recognised in many different countries you don't have to struggle with exchanging currency. Additionally, because Glint uses Mastercard, your Glint card is accepted in over 30 million locations worldwide.
If you're travelling abroad
If you are heading overseas and are thinking about travel money, head to our
travel money section
for the cheapest deals on foreign currencies, or to our
travel section
for tips on how to get cheap flights!
Glint fees, limits and pricing
Opening a Glint account costs nothing, but Glint does come with a handful of fees and limits. These include:
The gold exchange fee comes with a charge of 0.5% of the transaction value. Similarly, the foreign exchange fee is 0.5% of the transaction value.
Point-of-sale transactions are free with a limit of £5,000 per day; ATM withdrawals cost £1.50 with a limit of £300 per day.
Topping up via debit card is free, but is limited to £2,000 per day. You cannot load money using a credit card.
Bank transfers are free.
There are no insurance or storage fees on your end, though your gold is stored and insured.
Account closures also cost nothing.
Is Glint safe?
Glint is regulated by the Financial Conduct Authority, meaning your money is always safe even in unforeseen circumstances. Your money and sensitive details are kept behind a password, and registration requires proper authentication before you are approved. You can only activate your card once it's reached you, so if it's stolen before it's arrived it's completely useless.
Pros and cons of Glint
Pros
Reasonable fees and limits.
Gold is not exclusive to one country.
Contactless debit card.
Simple and functional app design.
Quick and easy registration.
Great to travel with.
Safe and secure.
Fully registered with the FCA and PRA.
Cons
Currently unavailable for Android users.
Gold is still vulnerable to market movements and its value can fluctuate.
Compared to other challenger banking apps, Glint's app offers far less features to help manage your finances.
Traditional banks are still necessary for most of your banking and financial needs.
While Glint doesn't work as a replacement for traditional banking services, it does make a great companion to them. The work that has gone into creating such a complex app definitely shows, and hopefully it will be available to everyone at some point in the future.
Compare Glint against its competitors
Frequently asked questions