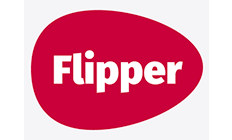 Flipper review: Auto-switching energy service
Flipper automates the process of switching to the best energy deal on the market.
Flipper is more than a price comparison website. Instead of simply listing the energy deals available to you, it will locate the best deal and automatically switch you to it.
Flipper searches the whole market and doesn't accept commissions from energy suppliers, so you can be confident of being "flipped" to the most competitive deal.
The service saves customers an average of £385, without them having to lift a finger.
How does Flipper work?
During the registration process, you'll be shown how much money Flipper could save you by switching providers.
If it's more than £50 (after exit fees are considered), Flipper will begin the switching process as soon as registration is completed.
Regardless of whether you're switched immediately, Flipper will check the market every two weeks for better deals, ensuring you're always on the most competitive deal.
You'll receive an email to confirm a "flip" is taking place. If you'd prefer to stay with your current provider, get in contact with Flipper within 14 days of receiving the email.
How much will I pay Flipper?
You'll pay £30 for an annual membership, but this isn't charged until Flipper saves you at least £50. Your membership auto-renews after 12 months, but you can opt out at any time.
How do I sign up?
Enter your postcode on the Flipper homepage to get started. You'll be asked if you want to switch electricity or gas and electricity.
From there, enter some basic details about your energy tariff and how much you currently spend. You can estimate this if necessary.
At this point, Flipper will show you how much you could save by completing the sign-up. It'll just take the entry of a few personal details in order to complete your registration and start the "flip".
Can I use Flipper if I have a smart meter?
Flipper's automated switching supports standard single rate and Economy 7 meter types.
If you have a smart meter, you can still use Flipper, but you'll have to take a manual reading from it.
People who use a token, card or key to top up their electricity in advance aren't eligible to use Flipper.
Are there alternatives?
Labrador is a free service that constantly looks for better deals from 45 providers. It'll only switch you when it can save you £80 after exit fees. The company gives customers a device that ensures their smart meter keeps working after a switch.
Look After My Bills is a free service that will automatically switch you, but only when your current deal is coming to an end. You'll receive £20 for every friend you refer.
Switchd has a free and a paid service. With the free service, it only compares suppliers that pay a commission. With the paid service, starting at £1.99 a month, it'll search the whole market. By default, it searches for a new deal every six months. All tariffs are free until it saves you at least £50.
How can I contact Flipper?
You can contact Flipper via phone at 0345 528 000 (Mon-Fri, 08:00 to 18:00) or email at support@flippercommunity.com.
You can complain or cancel by emailing customer.relations@flippercommunity.com.