Fintech peer-to-peer lender Funding Circle is set to list publicly in London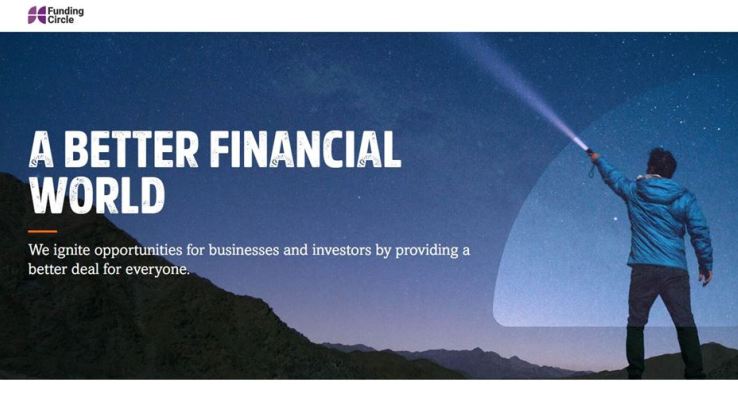 Funding Circle wants to be the first British financial technology company to go public. Here is what you need to know.
The initial public offering (IPO) deal, which is part of the company's international expansion plans, is expected to raise around £300 million, which would value Funding Circle at more than £1.5 billion.
This IPO of Britain's largest peer-to-peer lender will be a significant test of the appetite that investors have for fintechs, which have sprung up to challenge high-street banks over the past 10 years.
Since its launch in 2010, Funding Circle has been involved in arranging £5 billion of loans to small businesses in the UK, Germany, the Netherlands and the US. Its modus operandi is to connect businesses that want to borrow money with institutional and retail investors who are willing to lend that cash.
But, Funding Circle's IPO is happening as regulatory storm clouds are gathering over the peer-to-peer lending industry. The Financial Conduct Authority (FCA) in the UK has indicated it will be seeking to block many retail investors from having access to peer-to-peer loans. This would subject them to similar restrictions to those that apply to high-risk platforms like equity crowdfunding operations.
Funding Circle's prospective value is also more than the values of its US-listed peers Lending Club and OnDeck, which have both seen their share prices tumble following their own lPOs. Peer-to-peer lenders are also being dogged by worries that their ability to withstand any downturns is untested after so many years of benign credit markets.
In its favour, this latest IPO has attracted support from wealthy businessmen and investors like Anders Povlsen, who is involved with both successful online fashion retailer Asos and Numis , a City of London stockbroker. Povlsen has agreed to buy at least 10% of Funding Circle's shares as long as its valuation doesn't exceed £1.65 billion.
Funding Circle also says that Bank of New York Mellon has agreed to lend US$1 billion through the Funding Circle's US platform by investing money from the bank's asset management business, Alcentra. Existing Funding Circle investors are planning to sell between £100 million and £150 million of their shares along with the £300 million sale of new shares. Thomson Reuters says this would create the sixth-largest share sale in London this year.
Funding Circle has promised to use the float's proceeds to improve the position of its balance sheet as well as supporting its medium-term strategy of "pursuing growth over profitability" and assisting its expansion in existing and new markets.
The company's expectation is for revenue growth to be 40% a year in the medium term. The aim is to make earnings before tax, interest, depreciation and amortisation equal 35% of revenue in the long term. Funding Circle chief executive and co-founder, Samir Desai, says his business made nearly three times as much of its profit on loans to repeat borrowers than the loans it made to first-time borrowers.
Based on repeat borrowing representing 40% of his business, Desai believes Funding Circle is "very profitable… at the base" and will become more profitable as it matures further. European fintech company valuations have been soaring recently with investors betting that digital disruption is bound to upend the financial sector, as it has already achieved in retail and media sectors.
Although Funding Circle is primarily a peer-to-peer lender, it also offers business loans. At finder UK we have highlighted what terms are on offer so it's easy for you to see whether they're a good fit for your business. Have a look at our Funding Circle business loans review
If you are interested in getting involved in the Funding Circle IPO you will need a sharedealing account. To find the one that suits you have a look at our guide.
<small>Picture: Funding Circle</small>