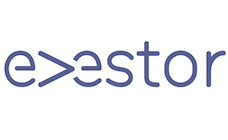 evestor review
evestor is one of many robo-advisers offering to let you invest with small sums of money - find out how it works
Capital at risk. T&Cs apply.
Discounts for regular investing
13,000+ shares to invest in
Choose from over 5,000 ETFs
Exclusive out-of-hours trading
evestor lets you start investing with just £1, less than the price of a cup of coffee. You're not going to make enough profit from £1 to get yourself a fancy new car anytime soon, but it's certainly a starting point. We've looked at the portfolios available with evestor, how you get started, how much it costs and some pros and cons.
What is evestor?
Launched in 2017, evestor is an online investment manager that aims to help customers grow their finances through passive mutual funds. Like many of its digital wealth management peers, evestor assigns you to one of three portfolios based on your financial goals and appetite for risk. evestor also provides a financial advice service called OpenMoney.
How does evestor work?
evestor is a robo-advisor, which means that it invests on your behalf. Here's how it works:
Choose your account. You have a choice between a general investment account, an individual savings account (ISA) and a pension. We go into more detail about these further down.
Fund your account. You can start with just £1, it can take up to 5 days for the money to clear.
Choose a risk profile. There are three risk options – low, medium and high. It's got a questionnaire to help you choose.
evestor invests on your behalf. The portfolios are managed by experts, so you can relax.
Track your investment performance. You can do it 24/7 with the app.
Withdraw whenever you want. It can take 5 days for the money to clear.


What can you invest in with evestor?

evestor has 3 portfolios – low risk, medium risk and high risk. We've detailed how they're broken down in some more detail below.

What products does evestor offer?

evestor has 3 different products on offer:

General investment account. Invest without any restrictions or limits, but you might have to pay tax on profits.
Pension. Lets you save for your retirement.
ISA. Lets you use your annual ISA allowance to invest tax free.

evestor general investment account

The evestor general investment account has no trading limits or allowances.

You can't use your ISA allowance with evestor, which means that any profits over £6,000 in each tax year are taxable. If you haven't used your ISA allowance in the 2023/2024 tax year then you could invest in an ISA instead.

evestor ISA

You can invest in an ISA with evestor. This lets you use your ISA allowance, which means that you can invest up to a certain amount each year without paying any tax on your profits. The ISA allowance for the 2023/2024 tax year is £20,000.

evestor pension

The evestor pension lets you save up for your retirement. It's separate from your state pension and your workplace pension, so it's for anyone who wants to save a little extra for retirement.

You can invest in the same investments as with the other accounts, but you can't withdrawn until you turn 55. You can get tax relief on the money you pay into your pension from the government.

If you have existing pensions elsewhere then you can transfer them to evestor.

How much does evestor cost?

evestor charges an annual management fee of 0.25%, as well as a 0.10% administration fee, on each of its portfolios. You'll also pay a fund fee, which covers the cost of investing in the various funds.

Portfolio 1 (Low Risk) – 0.14% fund fee
Portfolio 2 (Medium Risk) – 0.12% fund fee
Portfolio 3 (High Risk) – 0.11% fund fee

Overall fees

This is the approximate amount you'll pay in fees on each portfolio:

| Portfolio | Management fee | Admin fee | Fund fee | Total fees |
| --- | --- | --- | --- | --- |
| Low risk | 0.25% | 0.10% | 0.14% | 0.49% |
| Medium risk | 0.25% | 0.10% | 0.12% | 0.47% |
| High risk | 0.25% | 0.10% | 0.11% | 0.46% |

Is evestor safe?

evestor uses 256-bit TLS encryption to protect your data and is authorised by the FCA. It is also covered by the Financial Services Compensation Scheme (FSCS), so you may be entitled to compensation of up to £85,000 on your deposits in the event that evestor ceases trading or defaults.

As with any other type of investment, whatever capital you invest with evestor is at risk, and there is no guarantee of returns. You may end up with less than you originally invested. The performance of each portfolio will also likely differ, and a higher risk portfolio does not necessarily mean higher profits.

Pros and cons of evestor

Pros

No upfront costs
You can invest from as little as £1
Offers pension and ISA accounts

Cons

Only invests in passive mutual funds
Long withdrawal and deposit process
Only three risk portfolio options

Our verdict: Is evestor any good?

evestor is pretty similar to Wealthify, Wealthsimple and Nutmeg, three other robo-advisors. Both Wealthify and Nutmeg have more portfolios, however.

evestor's risk assessment quiz is a great feature, and it's great that it has three different products that you can invest with. It's simple to use, and a great way to get started with investing if you're still a beginner.

Frequently asked questions

All investing should be regarded as longer term. The value of your investments can go up and down, and you may get back less than you invest. Past performance is no guarantee of future results. If you're not sure which investments are right for you, please seek out a financial adviser. Capital at risk.