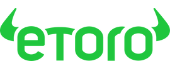 eToro UK review 2023
eToro has excellent social features like copy trading, and is there's no commission when buying or selling stocks. We rate every aspect of eToro in our review, and give our verdict on this multi-asset trading platform.
CFDs are complex instruments and come with a high risk of losing money rapidly due to leverage. 74% of retail investor accounts lose money when trading CFDs with this provider. You should consider whether you understand how CFDs work and whether you can afford to take the high risk of losing your money.

Wide range of products to suit all
Mandatory withdrawal fees
Our verdict
With 0% commission on UK and international stock trades, free ready-made portfolios, and a relatively low minimum deposit of $10, eToro provides an affordable way to start investing and trading. Also, the CopyTrader tool means you can mirror the trades of top investors with less effort than brewing a cup of tea. But one downside is that there's an automatic FX fee for non-USD deposits.
When using the eToro app, we found the user interface easy to grasp, and you don't need to be a tech mastermind to find your way around.We enjoyed using social features like the News Feed to get into the head of other retail investors. The main drawbacks we found when trying out eToro were the $5 withdrawal fee and the lack of an ISA.
But if you want a low-cost multi-asset platform with plenty of investing tools and market-leading research - eToro is definitely worth checking out.
Best for: 0% commission
Pros
Commission-fee stock trading
Over 3,000 assets to choose from
Social features like CopyTrading and News Feed
Free to open an account
Low minimum deposit of $10
Lots of learning resources including a demo account
Cons
$5 withdrawal fee
You can't invest in an ISA
An emphasis on trading over long-term investing
Automatic FX fee on non-USD deposits
Some of the trading fees are complex for certain assets like crypto
Inactivity fee after 12 months of no login
How we rated eToro's investment features
| Feature | Rating | Details |
| --- | --- | --- |
| Fees | ★★★★★ | Get commission-free stock and ETF trades, but note the FX and withdrawal fees. |
| Customer support | ★★★★★ | Reach customer support via email, in the app and through a community forum. |
| Mobile app | ★★★★★ | eToro scores highly across the App Store and Google Play. |
| Stock exchanges | ★★★★★ | eToro covers all major exchanges in the UK, US, Europe and a number of global stocks. |
| Tools and research | ★★★★★ | Premium research and analysis tools, analyst ratings, advanced charts and a comprehensive learning centre. |
| Customer satisfaction | ★★★★★ | eToro's 3.5 stars put it in the lower half of our league table. |
eToro is a multi-asset platform where you can trade commission-free on both UK and international stocks, which is why we've given it a top rating for fees. However, nothing in this world is completely free, there are some charges, as we highlight in our fees section.
Back in November 2022, we awarded eToro with a Finder Recommended badge and name it our best trading app for 0% commission. The platform is well-known for its social features, like the News Feed and CopyTrader features, which lets you see what other traders are doing, and you guessed it, copy them.
We've explained the copy trading feature in a bit more detail below. Bear in mind, you're not guaranteed to make any profits, and your money is at risk when you invest.
Our experts have analysed and rated the key features of eToro, and we explain what you can invest in through the platform.
Did you know?
eToro was expected to list on the NASDAQ stock exchange in 2021. It isn't following the traditional IPO route, and is instead going public via a special purpose acquisition company (SPAC). The company is merging with Fintech Acquisition Corp and is expected to be valued at $10.4 billion (around £7.7 billion). If you want to look into investing in eToro, we've got a whole guide.
eToro products
| | |
| --- | --- |
| General investment account | |
| Individual savings account (ISA) | |
| Junior ISA | |
| Pension or SIPP | |
| Junior SIPP | |
| Lifetime ISA (LISA) | |
eToro's main drawback is that you can only invest in a general investment account – it doesn't have a pension (like a SIPP) or stocks and shares ISA.
The most similar provider that also has an ISA is Trading 212. We've compared eToro and Trading 212 side by side below.
What stocks can you trade with eToro?
| | |
| --- | --- |
| Stock exchanges rating | ★★★★★ |
| London Stock Exchange (LSE) | |
| NASDAQ | |
| New York Stock Exchange (NYSE) | |
| Toronto Stock Exchange (TSX) | |
| Japan Exchange Group (JPX) | |
| Euronext | |
| Deutsche Börse | |
| NASDAQ Copenhagen | |
| Frankfurt Stock Exchange | |
| NASDAQ Helsinki | |
| Stock Exchange of Hong Kong | |
| Bolsa de Madrid | |
| Saudi Stock Exchange | |
| NASDAQ Nordic | |
| The Swiss Stock Exchange | |
We've rated eToro highly for exchanges because it lets you invest in over 3,000 different global stocks from the world's biggest stock exchanges. This means you can invest in major firms like Apple, Netflix, Google, easyJet, Tesla, Airbus and Adidas.
eToro has helpfully organised its stocks by industry (such as technology, healthcare, and consumer goods) which is really helpful. You can also search by stock exchange if you know where the shares are listed. Once you've done this, you can begin to sort the stocks by performance or in alphabetical order.
eToro fees
| | |
| --- | --- |
| Fees rating | ★★★★★ |
| Minimum deposit | $10 |
| Standard platform charge (monthly) | 0% |
| Best platform charge (monthly) | 0% |
| Standard fee per trade | £0 |
| Best fee per trade | £0 |
| Forex conversion fee | 0.5% |
| Deposit fee | £0 |
| Withdrawal fee | $5.00 (around £3.50) |
| Inactivity fee (monthly) | $10.00 (around £7 after 12 months inactivity) |
eToro's low fees are one of the main reasons it's so popular. You pay no commission on trades, which is ideal for those on a budget or if you plan to invest regularly.
Although there are no commissions to pay, eToro has a few fees you should be aware of. Unlike most platforms, there is a withdrawal fee of $5. Another unusual charge is the inactivity fee, which is $10 a month if you don't login for over a year.
Like other trading apps, there is a foreign exchange (FX) fee of 0.5%. You can avoid this with eToro's "Diamond" club, or get 50% off if you qualify for the "Platinum" club tiers.
If you decide to delve into other forms of trading (outside regular stocks) and began using derivatives (like CFDs) or assets like cryptos, there are various additional fees applied.
So, although the eToro platform provides excellent investing value for most stock traders and investors, it's still worth making sure you're aware of all the potential fees involved. Zero commission doesn't doesn't apply to any leveraged trades, shorts, or stock CFDs.
There's also a minimum deposit amount of $10 for your first deposit and a $30 minimum withdrawal amount to keep in mind.
eToro tools and research
| | |
| --- | --- |
| Tools and research rating | ★★★★★ |
| Interactive charting | |
| Advanced charting tools | |
| Stop Loss | |
| Trailing stop | |
| ETF research | |
| Latest news | |
| Company announcements | |
| Dividend news | |
| Watch lists | |
| Social or copy trading | |
| Economic calendar | |
eToro's got an array of trading tools that can help you, including interactive and advanced charting tools. You can also use different trading order types like stop loss and trailing stop to have more control over your trades.
When it comes to research, there's plenty of research on stocks and exchange-traded funds (ETFs) along with the latest news and company announcements. You can also create watch lists and get tips from other traders with the News Feed and social trading features.
eToro also has a virtual portfolio, which is a demo account that lets you trade up to the value of $100,000 to practise. This is ideal for new investors who want to do a dummy run before using real money.
What's it like to use eToro?
eToro customer reviews
| | |
| --- | --- |
| Customer satisfaction rating | ★★★★★ |
| Help over the phone | |
| Help via email | |
| Help in app | |
| Community, forum or a space to share ideas | |
Customers who took part in Finder's 2023 customer satisfaction survey were fairly positive about eToro, with many highlighting its "great customer care" and "easy to use" investing tools.
One customer said: "eToro is really easy to use, despite shares and trading being a bit daunting for a novice".
eToro scored 3.5 out of 5 for customer satisfaction. 68% of customers would recommend the brand to a friend.
On consumer review platform Trustpilot, eToro has 4.4 out of 5 stars and a rating of "Excellent", based on more than 20,000 reviews. Over at the App Store, the eToro app has 3.8 out of 5 stars based on more than 8,000 reviews. On Google Play, the eToro app has 4.1 out of 5 stars based on more than 130,000 reviews. (last updated in July 2023).
eToro review: What else do I need to know?
eToro lets you trade stocks, exchange-traded funds (ETFs), contracts for difference (CFDs), commodities, and currencies. As well as low-cost investing, eToro also offers a CopyTrader service, which lets users automatically copy and execute other investor's trades.
A recent announcement revealed that eToro is partnering up with Elon Musk-led social media company Twitter. The nature of this partnerships means that you're now able to browse stock info and commentary on the Twitter app, then have the option to buy or sell assets using eToro.
The easiest way to find stocks on Twitter is to use the "cashtags" feature. You just use a "$" symbol followed by a stock ticker when searching (instead of using a hashtag), for real-time data and the ability to buy or sell on eToro.
What is copy trading?
eToro is the leading social trading platform because of its "CopyTrader" feature. The social features mean you can connect with others to share your investment strategies and discuss trades. You can also copy other traders' actions in real-time. This is a nice way of getting the hang of how it works and utilising knowledge and experience from successful investors.
The platform allows you to filter the different traders that you can copy by plenty of metrics like the risk score, how many people already copy them, number of profitable weeks they've had, and where they're located. It also has "trending" traders and "top investors".
The platform lets you see the users' average risk score and gains in the last year. Of course, as always, past performance is not an indication of future results.
eToro cryptocurrency trading
eToro Crypto
has 80 cryptocurrencies available to trade. It charges a slightly different spread for each cryptocurrency. You can't use leverage when trading cryptocurrencies in the UK as this was banned by the FCA in 2021.
Crypto is unregulated in the UK; there's no consumer protection; value can rise or fall; tax on profits may apply*.
How much does it cost to trade crypto with eToro?
eToro charges a spread on cryptocurrencies, which is essentially a fee placed on top of the market price for a given asset. Fees vary depending on the cryptocurrency being bought or sold.
There are other fees, such as for withdrawals or to convert your money into US dollars.
We've covered all the details of the coins, fees and features of eToro's crypto trading in our dedicated eToro crypto review.
eToro CFD trading
If you're more of an advanced trader, eToro allows you to trade contracts for difference (CFDs). These allow you to trade on market volatility without ever having to own the underlying asset. Great if you don't want a truck full of soybeans rocking up on your doorstep.
Features of eToro's CFD trading platform include:
Customised risk management. "Trailing Stop Loss" and "Take Profit" can help you protect your investments.
Analysis tools. Includes charts, analyst consensus and insider transactions.
Innovative features. These include One-Click Trading, real-time alerts and interactive newsfeeds.
Leverage. You can apply for up to 1:30 leverage.
What is leverage?
You'll see leverage being referred to on the site as a ratio, such as 1:30 that you see above. Leverage allows you to open positions that are larger than your capital. For the example above, for every £1 you trade, you have the effect of £30 capital. Because of this, it is possible to lose more than your initial investment, which makes it riskier. You may have to have the funds available in your account to cover losses.
What are the eToro Club tiers
The eToro Club is a tiered membership program that you can add to your eToro account, based on the amount of realised equity you have on the platform. It offers a range of perks including fee discounts, analytical tools and access to events.
You can get additional benefits and features with each upgrade in the eToro Club. The tiers are:
Silver – $5,000+
Gold – $10,000+
Platinum – $25,000+
Platinum+ – $50,000+
Diamond – $250,000+
What is eToro Money?
eToro Money is available to all eToro members, with an added benefit of a Visa debit card for eToro Club members (explained above). This lets you deposit and withdraw money from your account. Those with a Visa card can do so with their card, with no setup costs or monthly feed. Those who aren't eToro Club members get a sort code and account number, which lets you send and receive funds into and out of your eToro account without any conversion fees.
How to sign up for eToro
It takes 30 seconds to create your investing account via the eToro website, but you'll then need to complete your profile and verify your account. This can take 10-15 minutes.
Create an account. This doesn't take long. You just need to choose a username and enter your email address and a password.
Provide more information. You'll need to select "complete your profile" to enter this. We've listed some of the things eToro will ask for below.
Answer some questions. These will be about your experience of trading in the past, including equities, crypto and leveraged products.
Tell eToro what you plan to trade and for how long. You can choose between stocks, crypto, currencies, commodities and indices.
Give an indication of your future plans. This includes information about what you're investing for and your expected risk and reward scenario.
Provide a photo of your ID. You'll have to provide a copy of your passport or ID card and a utility bill or bank statement.
You'll need to provide:
Your name
Your date of birth
Your address
Your national insurance number
Whether you are a US citizen
Information about your income
Your phone number and email
It can take up to 3 business days for your account to be verified.
How to use eToro
Once you've been verified, you can deposit funds and start trading. With the free account, you can access many of the regular eToro features like CopyPortfolio, virtual trading and TipRanks expert stock analysis.
You can add and remove stocks, cryptocurrencies, ETFs, indices, commodities and currencies to your watchlist, and also track your portfolio.
However, when using the platform, keep in mind that only basic stock buy orders are commission-free. It can be quite easy to get carried away and start dabbling in other types of assets, but these will attract trading fees and may hold more risk.
Can you vote at AGMs with eToro
eToro has partnered with Broadridge Financial Solutions to enable proxy voting. This means that as a shareholder — even of fractional shares — you can participate in annual general meetings (AGMs) by casting votes.
Votes are aggregated and shared with the company.
eToro vs Trading 212
We've also got a detailed comparison between eToro and Trading 212 if you want to know more. We've also compared eToro against IG
eToro is a multi-asset platform which offers both investing in stocks as well as trading CFDs.
Please note that CFDs are complex instruments and come with a high risk of losing money rapidly due to leverage. 67% of retail investor accounts lose money when trading CFDs with this provider. You should consider whether you understand how CFDs work, and whether you can afford to take the high risk of losing your money.
Past performance is not an indication of future results.
Cryptoassets are volatile instruments which can fluctuate widely in a very short timeframe and therefore are not appropriate for all investors. Other than via CFDs, trading cryptoassets is unregulated and therefore is not supervised by any EU regulatory framework.
eToro USA LLC does not offer CFDs and makes no representation and assumes no liability as to the accuracy or completeness of the content of this publication, which has been prepared by our partner utilizing publicly available non-entity specific information about eToro.
Frequently asked questions
Trading app news & launches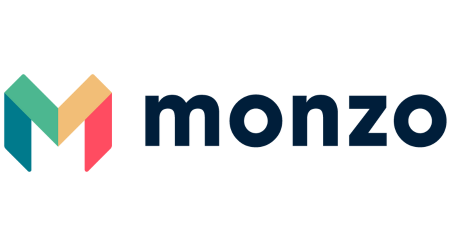 Monzo has launched a share trading feature. Customers will be able to invest from £1, via 3 ready-made options. Here's how it works.
Read more…
Find out the details about interactive investor's commission price cuts and the plan changes coming to the share dealing platform shortly.
Read more…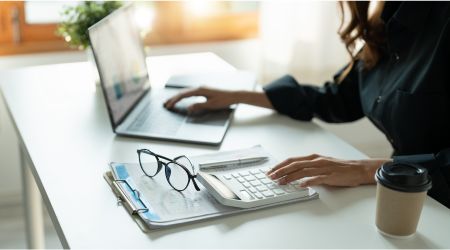 Some trading apps and platforms now offer competitive interest rates on uninvested cash.
Read more…