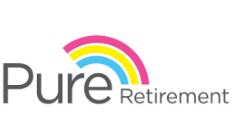 Pure Retirement equity release review 2021
Discover the key advantages and disadvantages of Pure Retirement equity release products with our review
Table: sorted by AER
We work with Age Partnership, one of the UK's leading equity release specialists, which scours more than 500 deals to find the best equity release products. We compare only lifetime mortgages, and do not compare any home reversion plans. To understand the features and risks of lifetime mortgages, ask for a personalised illustration from a lifetime mortgage company. Check that this type of mortgage is suitable for your needs if you plan to move or sell your home or you want your family to inherit it. If you're not certain, seek independent advice. Your home may be repossessed if you do not keep up repayments on your mortgage.
Pure Retirement is a UK-based financial services provider, specialising in equity release products.
In this guide, we will review the lifetime mortgages on offer and compare them to those available from other providers.
How does a lifetime mortgage work?
A lifetime mortgage is a sizeable loan secured against your property. It can be taken as a lump sum, or occasionally as a series of payments. You're not required to make any repayments on this loan once the homeowners die or move into long-term care.
These are typically only available for older homeowners who have paid off (or almost paid off) their mortgage. The maximum loan offered to you will depend on your age and the value of your home.
You can make early repayments on this loan, although you'll often face a huge early repayment charge for doing so.
When all homeowners are dead or moved into long-term care, the loan will be repaid out of their estate. However, they will never owe more than the value of their property.
Am I eligible for a Pure Retirement Lifetime Mortgage?
Pure Retirement offers three brands of lifetime mortgage – Heritage, Classic and Sovereign.
Your eligibility will differ depending on the product. Your financial advisor will be able to help you choose the lifetime mortgage most suitable for your situation.
Here is some basic eligibility criteria you'll need to meet.
You must be aged over 55.
You must own a property in England, Wales or mainland Scotland with a minimum value of £70,000.
You'll be subject to a minimum and maximum borrowing amount.
For its Heritage Lifetime Mortgage – which it markets as the most flexible of its products – the minimum you can borrow from Pure Retirement is £10,000, and the maximum is £600,000.
How does it work?
You'll need to apply for a Pure Retirement lifetime mortgage through a financial advisor. They will be able to help you choose the most suitable product for your needs.
Once you've made your application, a property valuation will be organised on your home. You will then be made an offer based on the results of this valuation.
If you accept, you'll receive your loan as a lump sum. You may also be granted a reserve fund to draw down from, depending on the product you chose.
Early repayments
The Pure Retirement Heritage Lifetime Mortgage is particularly generous when it comes to waiving early repayment charges.
You'll be permitted to make fee-free early repayments worth up to 40% of your original advance per year.
When borrowing jointly, you can also make early repayments without a charge for three years after your partner dies or is moved into long-term care.
The early repayment charges are set as a fixed percentage of the amount borrowed, starting from 10% in year 1 of the loan, dropping by 1% each year. From year 10 to year 15 of the loan, the early repayment charge will remain at 1% of the original amount borrowed. After year 15, you'll face no early repayment charge at all.
Drawing down from your lifetime mortgage
If you add a drawdown option onto your loan, this will reduce the amount you'll be allowed to take as your initial lump sum.
The minimum drawdown amount with the Heritage mortgage is £5,000.
Is Pure Retirement equity release safe?
Lifetime mortgages are regulated by the FCA. You'll need to apply for one with the assistance of a financial advisor. Plus, there's no chance of you falling into negative equity. So, these products are relatively safe.
The key danger is: if you don't make early repayments, your interest compounds quickly.
However, Pure Retirement is one of the most lenient lenders when it comes to allowing early repayments without a charge.
Pros and cons
Pros
Lots of products to choose from.
This lender is very generous when it comes to waiving early repayment charges.
You're given an option to draw down additional funds.
Cons
Interest can compound quickly, leaving little for your beneficiaries after you die.
Our verdict
Pure Retirement offers a huge range of products, lenient eligibility criteria and generous early repayment rules. If you're considering a lifetime mortgage, this lender should definitely be on your radar.
Frequently asked questions