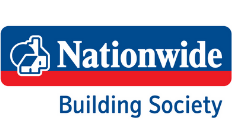 Nationwide Building Society equity release review
Discover the pros and cons of the equity release products offered by Nationwide Building Society.
Nationwide Building Society is the largest UK-based building society. It offers a huge range of financial products for its members.
In this guide, we'll take a look at the mortgage products available to those approaching later life.
What equity release products are on offer?
Nationwide offers a lifetime mortgage for those who are looking to release equity from their home.
This is essentially a loan, received as a lump sum, secured against your existing property, but there is no obligation to make repayments until you die or move into long-term care.
How does it work?
You apply for a lifetime mortgage through a financial adviser.
Your interest rate and the maximum amount that Nationwide can lend you will mostly depend on your age and the value of your property.
Once you accept the offer and the lump sum is transferred to you, interest on the loan begins to accumulate. The amount you owe begins to add up pretty quickly, especially when you're not making any repayments on the loan.
You can make early repayments on the loan if you wish. In fact, you can pay back up to 10% of the original advance per year without facing an early repayment charge (ERC). The charge will be significant if you choose to pay back more than this though.
Once the homeowner (or both homeowners if you're joint applicants) dies or moves into long-term care, the loan is paid back to Nationwide out of their estate.
Nationwide pays £1,000 cashback to all lifetime mortgage customers, plus there are no arrangement fees, adviser fees or valuation fees to pay.
Is Nationwide Building Society equity release safe?
Lifetime mortgages are regulated by the FCA, and you'll need to hire a financial adviser to help you get one.
Although your interest adds up pretty quickly, these mortgages come with a "no negative equity" guarantee, so you'll never owe more than the total value of your property.
Eligibility criteria
You have to be aged between 55 to 85 (or 95 if you're an existing Nationwide mortgage customer).
A lifetime mortgage can only be secured against your main residence.
Your property must be based in England, Wales or mainland Scotland (excluding Isle of Man, Scilly Isles or the Channel Islands).
How to apply
You can begin your application by calling 0800 146 100. You'll initially be guided through an eligibility and affordability check, before teaming up with one of Nationwide's Later Life mortgage consultants to complete your application.
Pros and cons
Pros
You maintain full ownership of your property and potentially benefit from future price growth.
You can make early repayments worth up to 10% of the original advance per year, with no early repayment charge.
£1,000 cashback paid once your mortgage application is finalised.
Cons
Nationwide doesn't offer as much flexibility as other lenders, which allow customers to make extra withdrawals whenever they please.
The early repayment rules are stricter than those offered by other lenders.
Interest can compound quickly, leaving little for your heirs after you die.
What are the alternatives to a Nationwide lifetime mortgage?
Nationwide also offers these two mortgages to older homeowners.
Retirement Interest Only Mortgage. With this loan, you'll pay interest every month, and pay off the capital once you die or move into long-term care.
Retirement Capital and Interest Mortgage. This is essentially a standard repayment mortgage for older homeowners. You can apply right up until your 85th birthday (or your 95th birthday if you're an existing Nationwide mortgage holder). Naturally, the affordability checks are likely to be stricter on this product.
Nationwide customer reviews
Customers in Finder's 2021 customer satisfaction survey were highly positive about Nationwide. It received a rating of 5 stars out of 5, and were named the winner in Finder's 2021 customer satisfaction awards for mortgages. 88% of Nationwide customers also said they would recommend the brand to a friend.
Our verdict
Nationwide is one of the most reputable mortgage lenders in the UK, although its lifetime mortgage isn't as flexible as others on the market.
Frequently asked questions
We work with Age Partnership, one of the UK's leading equity release specialists, which scours more than 500 deals to find the best equity release products. We compare only lifetime mortgages, and do not compare any home reversion plans. To understand the features and risks of lifetime mortgages, ask for a personalised illustration from a lifetime mortgage company. Check that this type of mortgage is suitable for your needs if you plan to move or sell your home or you want your family to inherit it. If you're not certain, seek independent advice. Your home may be repossessed if you do not keep up repayments on your mortgage.