Most important things you need to know when choosing an engagement ring
Whether you're choosing one together or planning a surprise proposal, our guide will help you find the perfect engagement ring.
If you've been with your partner for a while, you may already have a good idea of what they will like in an engagement ring. But if you don't or you're confused by all the unfamiliar jargon and designs that get thrown around, don't worry because we're here to help.
From choosing a metal to deciding on the cut, colour and setting of the gem, this all-purpose guide will be your best friend and event planner all in one!
---
How much should an engagement ring cost?
This is usually the first thing that comes to mind when you decide to pop the question, and to be honest, the answer will be different for everyone. Tradition dictates that an engagement ring should cost the equivalent of three months' salary, but we think that's very outdated now– that means if you earn over £20,000 p.a., you're paying at least £5,000 on the ring alone!
Having said that, if you want to splurge on your (hopefully!) future spouse, you absolutely can! There are definitely ways to finance an engagement ring if you've got your heart set on something a little out of your budget. There's not really any hard and fast rules about how much you "need" to spend on a ring and it really depends on your budget, your partner's taste and your situation. Don't forget that once you've found the perfect ring and popped the question, there will still be a whole wedding to pay for as well!
---
Which metal should I choose?
Metal choice is a good place to start as it can really narrow down your choices and make everything less overwhelming. Take note of the kinds of jewellery your partner normally wears. If she has a favourite silver necklace she always wears and a box of yellow gold jewellery sat untouched, then you know that yellow gold is not the way to go and can start looking into silver-coloured options such as white gold or platinum.
Yellow Gold
Yellow gold is the traditional choice so is a strong option if you're after a big variety of designs to choose from. Almost all jewellery retailers sell yellow gold rings and you can get pretty much any stone or setting you want.
White Gold
White gold is a popular option for people who prefer silver jewellery but want the longevity and prestige of a gold ring. Most retailers will carry a large selection of white gold rings as well so you still have the benefit of choice. If you see a ring in yellow gold that isn't available in white, it can often be made to order.
Rose Gold
Rose gold is a really beautiful, unique option for the modern bride. It has really come into its own in the last few years and retailers are starting to carry more and more rose gold options. With much more feminine feel, rose gold creates a look that isn't quite as traditional as yellow, but still elegant.
---
Which gemstone should you choose?
Choosing a gemstone is one of the most fun parts of picking out the ring. Firstly, you'll probably need to decide if your partner is a traditional "diamond or nothing" kind of person, but once you've answered that question you can start to be a little more creative. Whether or not the ring involves a diamond, you can also experiment with other stones and find something that works for your price range.
Maybe your future spouse would love something quirky or colourful alongside her diamond, or why not try opal or pearl in place of traditional gems. Take your time with gemstone selection and feel free to look at lots of rings and stone combinations until you find the one that feels right.
Diamond
Sapphire
Emerald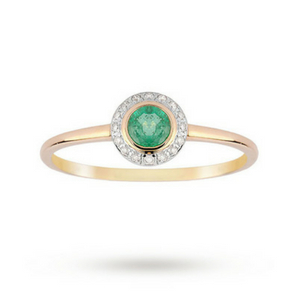 Opal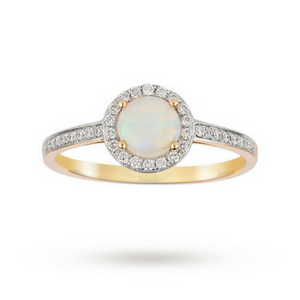 Ruby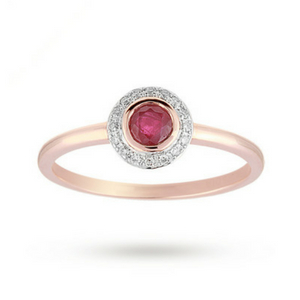 Morganite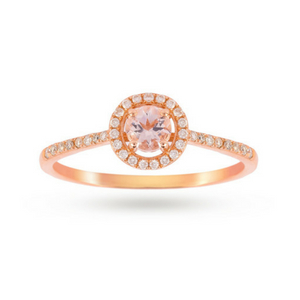 Pearl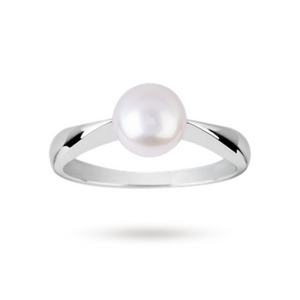 Tanzanite
Amethyst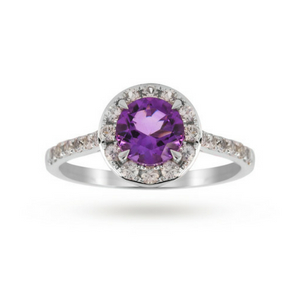 Topaz
Cubic Zirconia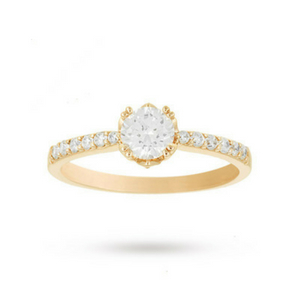 Aquamarine
---
Which cut should you choose?
This is where ring decisions start to get more technical and most people start to get a bit confused. The type of gemstone cut refers to the shape of the actual stone in the ring. Traditionally most stones are round or oval, but there are lots of alternatives if you want something a little more unusual. It's also important to remember that which style cut you choose may impact your wedding band choice later on.
Princess: square or rectangular with an inverted pyramid on profile
Cushion: square cut with rounded corners
Oval: elongated/modified round cut
Square: standard square shape
Pear: rounded at the bottom with a point at the top
Marquise: shaped like a boat with pointed ends and a wide middle
Heart: standard heart shape
Briolette: similar to a pear cut but with more facets
Baguette: generally rectangular with step-like facets
Emerald: cut in a square shape with step-like facets
Round: standard circular shape
Trilliant: triangular shape with facets
---
Do men wear engagement rings too?
Traditionally, men didn't wear engagement rings but that doesn't mean they can't now!
A lot of the traditions associated with weddings and engagements stem from a time period that was particularly patriarchal, but modern society is far more accepting of breaking away from those traditions and with the support of LGBTQIA+ marriage and equality, there's no reason why your man can't wear a ring.
It is also becoming more common in a heterosexual relationship for the woman to propose to the man, so why shouldn't he get to wear a ring after he says yes?
Top tip: If you want to get a ring that will stand the test of time, opt for a ring made of titanium or tungsten. These metals are a lot more durable and will hold up better to daily wear.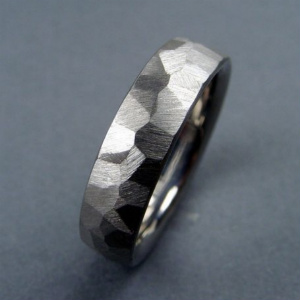 ---
Dealing with diamonds
If you do decide to go with tradition (or just can't refrain from the sparkle) and go with a diamond, you'll need to know a little bit more about how they're chosen. This refers to the four Cs of diamonds: cut, clarity, colour and carat.
Cut: as described above, the cut of the diamond affects how it reflects light and its 'sparkle factor'
Clarity: This is determined by the amount of flaws in the diamond as seen under strong magnification
Colour: Diamonds actually come in a variety of colours. The most sought after is colourless
Carat: This determines the rarity of the diamond and is determined by its weight
It's also important to know that there are many issues around the world when it comes to the ethical mining of diamonds. If your partner is particularly focussed on human rights, they might prefer a stone surrounded by less controversy.
---
Where to buy your engagement ring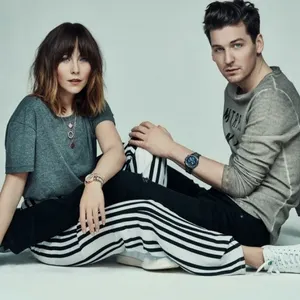 1. Goldsmiths

Shop at Goldsmiths to enjoy over 230 years of tradition and experience in the jewellery industry.
Goldsmiths is one of the UKs oldest jewellers and still operates from its original shopfront where they opened in 1778. Now they're one of the biggest jewellery retailers in the UK, stocking a range of high quality diamonds and top branded watches.
Free next day delivery
Free returns
---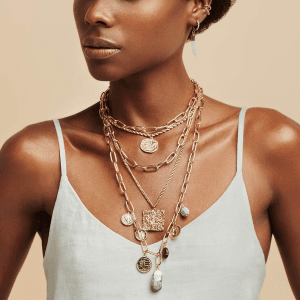 2. Lovisa

Lovisa is the fashionable on-trend Jewellery specialist.
Discover the latest styles and curated range for every bejewelled occasion you have in life.
Free returns
Free delivery on orders over £40
---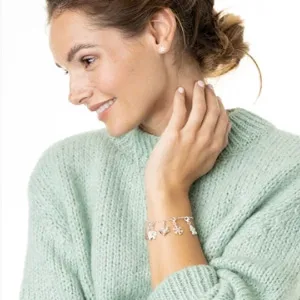 3. Lily Charmed

Shop Lily Charmed for the jewellery that will bear a meaning and a connection to your loved one.
Lily Charmed started as a family business and is known for offering its customers beautiful silver jewellery with a sentiment in each piece.
Free delivery with orders over £30.
10% off is you sign up.
Go to Lily Charmed website View discount codes for Lily Charmed
---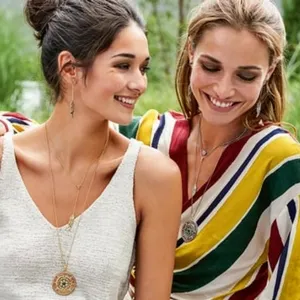 4. The Jewel Hut

Get all your favourite jewellery brands at competitive prices at The Jewel Hut.
The Jewel Hut brings all your favourite high street jewellery brands such as Pandora, Links of London, Swarovski and more to the online market place at competitive prices. The Jewel Hut is a quality, authorised stockist for all the brands they sell.
Free delivery on orders over £50
Go to The Jewel Hut website View discount codes for The Jewel Hut
---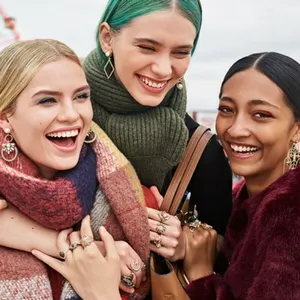 5. Accessorize

Shop for vibrant, statement-making lifestyle jewellery at Accessorize.
Accessorize is a well known high street brand offering a huge choice of on-trend jewellery of every shape and size. If you're looking for a more affordable range to stock your jewellery box or complete a new outfit, look no further than Accessorize.
Free delivery on orders over £40
Free returns
Go to Accessorize website View discount codes for Accessorize
---