Igloo Energy: How does it compare?
Find out more about Igloo Energy with our useful guide - what tariffs does it offer and how do customers rate the company?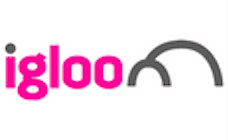 Igloo Energy aims to differentiate itself from its competitors by providing you with a mix of technology, and analysing data on how you use energy in your home in order to help you use as little energy as possible. It captures data on your energy usage and offers smart energy products based on this unique data.
It only offers one tariff: Our Igloo Pioneer. The company says that this lack of variability helps it to keep the cost of the tariff low. As a duel fuel energy supplier you can choose to have both fuels provided by Igloo, or just electricity.
Compare the latest tariffs from Igloo Energy
Click the button below and take a look at the tariffs on offer in your area. See how Igloo Energy fares against the competition, and find the right energy deal for your home.
Is Igloo Energy cheap?
Something to remember
There is no single cheapest energy supplier out there, only the cheapest provider for you and your usage requirements. If it gets confusing, you can always come back and consult finder.com's energy pages and guides!
How do customers rate Igloo Energy?
Ofgem, the UK energy regulator, publishes facts and figures on energy suppliers throughout the year. Igloo Energy has only recently started operating, so there is not yet customer satisfaction data available for this company. Igloo Energy is on TrustPilot though, where it has been given a 5 star out of 5 review by 68 customers.
Can I get a smart meter with Igloo Energy?
Igloo Energy do not currently offer smart meters, but it is currently building systems that will eventually allow it to do so.
How do I contact Igloo Energy?
Telephone: 0333 405 5555
Email: team@igloo.energy
Alternatively you can contact them on their social media platforms:
Twitter: @MyIglooEnergy
Facebook: Igloo Energy
How do I make a complaint to Igloo Energy?
It comes with the territory. If a boiler breaks or the electricity goes out, people don't tend to be too happy!
Igloo Energy uses all of the same media channels for both communications and complaints, so use any of the options above.
Of course, make sure to Google around or visit Igloo Energy's website and online community to see if someone might have already had the same problem you're having!
What is a 'dual fuel' tariff?
With one of these tariffs you'll get both your gas and electricity from the same supplier. This makes life a lot easier. There's one bill, one direct debit, one number to call if you need to speak to someone. A dual fuel tariff could save you money, but it's not necessarily the cheapest option.
In some cases, it's still cheaper to have your gas and electricity provided by separate suppliers.
Back to top