Beat the energy price rises today
Save up to £616* on your gas and electricity bills by switching.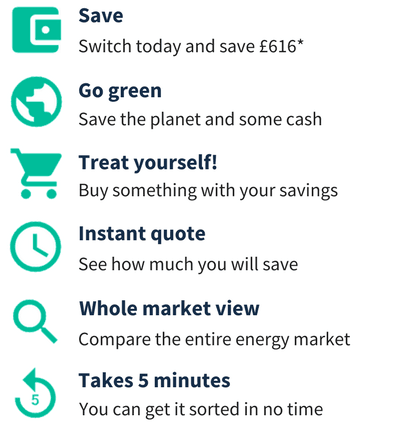 Need help or advice? Call

0800 276 1183

and speak to an expert.
I saved £547 in five minutes, by switching to Bulb.
Me and my housemates saved £50 each after deciding to switch.
Very helpful and easy to use. I switched my Mum's energy to OVO saving £245.
Whether you need energy for your home or business, switch today and save.
* finder UK works in partnership with energyhelpline. energyhelpline compares all publicly available energy tariffs under the OFGEM Confidence Code. 10% of customers switching their gas and electricity bills with energyhelpline (and their partners) between 18th Feb 2016 and 23rd Jun 2016 saved £616 or more. Survey of over 10,000 switches.