Flow Energy | Electricity, gas and dual fuel tariffs
Find out more about Flow Energy with our useful guide.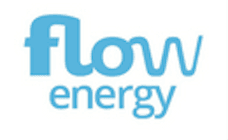 Flow Energy aim to combine competitive, sustainable home energy prices with quality customer service. They offer better prices than many of the "Big 6", all while boasting a 96% reccomendation rate from customers.
All of their home energy plans come with 50% renewable electricity as standard, or you can upgrade to 100% green energy, for a small extra cost, to be as green as possible. They are a duel-fuel energy supplier so you can not only get your electricity provided with them, but also your gas.
Flow also try to be as ethical as possible working with their local community, schools and charities.
Compare the latest tariffs from Flow Energy
Click the button below and take a look at the tariffs on offer in your area. See how Flow Energy fares against the competition, and find the right energy deal for your home.
Is Flow Energy cheap?
Something to remember
There is no single cheapest energy supplier out there, only the cheapest provider for you and your usage requirements. If it gets confusing, you can always come back and consult finder.com's energy pages and guides!
How do customers rate Flow Energy?
Ofgem, the UK energy regulator, publish facts and figures surrounding energy usage throughout the year. They recent report indicates that Flow Energy averaged around 50 complaints, per 10,000 customers so far this year. This is much lower than the rate of any of the "Big 6", as well as being one of the most competitive rates among the smaller, more niche, providers. Additionally on TrustPilot they scored a 4 out of 5 review from over 1000 customers, generally reviews being positive.
Is Flow Energy green?
Can I get a smart meter with Flow Energy?
Flow Energy are rolling out smart meters to their customers from early 2018. They will be able to let customers know by late 2017 when exactly smart meters will be available in each area.
How do I contact Flow Energy?
Telephone: 0800 092 0202
Email: help@flowenergy.uk.com
Mondays and Wednesdays are their busiest days. So you're better off calling them on Tuesdays, Thursdays or Fridays, between 10am – 12pm and 2pm – 4pm when they're quietest.
Alternatively you can contact them on their social media platforms:
Twitter: @FlowEnergyUK
Facebook: Flow Energy
How do I make a complaint to Flow Energy?
It comes with the territory. If a boiler breaks or the electricity goes out, people don't tend to be too happy!
With Flow Energy, you have the following options for registering a complaint:
You can email the bulb team at complaints@flowenergy.uk.com
Call their customer complaints line on

0800 092 0202, open from 8am – 8pm Monday to Friday

If you'd like to write a complaint, post to this address:
Flow Energy
North Felaw Maltings
48 Felaw Street
Ipswich
IP2 8PN
Of course, make sure to Google around or visit Flow Energy's website and online community to see if someone might have already had the same problem you're having!
What is a 'dual fuel' tariff?
With one of these tariffs you'll get both your gas and electricity from the same supplier. This makes life a lot easier. There's one bill, one direct debit, one number to call if you need to speak to someone. A dual fuel tariff could save you money, but it's not necessarily the cheapest option.
In some cases, it's still cheaper to have your gas and electricity provided by separate suppliers.
Back to top