Haven Power
What does the gas supplier in the country offer small UK businesses?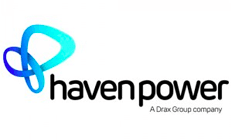 Formed in 2006, Haven Power supplies electricity to small-to-medium companies. Haven focuses on providing a personalised service to customers, distancing themselves from the less personal multinational suppliers.
Read on to find out more about Haven Power, and whether it might be the right fit for your business.
What does Haven Power offer as part of the service?
Optional smart meters
Dedicated account manager for your business
Green electricity options
How do I switch my energy to Haven Power?
If you want to review and switch your business energy supplier, give us a call. If you can, try to have the following to hand when you call:
Latest business energy bill
Contract end date
Annual spend/consumption rates
How do I complain to Haven Power?
You can contact their complaints department by:
Phone: 01473 725 943
Post: The Havens, Ransomes Europark, Ipswich, IP3 9SJ
Email: enquiries@havenpower.com