Gazprom Energy
What does one of the world's largest energy suppliers offer UK businesses?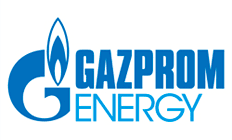 Gazprom is a global energy company with the largest reserves of natural gas in the world.
Read on to find out more about Gazprom, and whether it might be the right fit for your business.
What does Gazprom offer as part of the service?
Free advice on how to increase energy efficiency
Fixed-price energy plans
Dedicated account managers for your business
How do I switch my energy to Gazprom?
If you want to review and switch your business energy supplier, give us a call. If you can, try to have the following to hand when you call:
Quick and simple registration process
Regular new products
AMR (Automated Meter Readings)*
*This is basically a smart meter that sends readings directly to the supplier. This means bills are always up to date, and you won't have to worry about providing readings.
How do I complain to Gazprom?
You can contact their complaints department by:
Phone: 0845 230 25058
Post: Gazprom Energy, Bauhaus, 27 Quay Street, Manchester, M3 3GY
Email: info@gazprom-energy.com