Dual Energy
What does the electricity supplier offer UK businesses?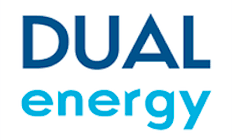 Dual Energy is an independent electricity supplier. It aims at providing small businesses with a personalised service, tailored to their needs. Dual Energy specialises in dealing with small businesses, rather than larger firms and organisations.
Read on to find out more about Dual Energy, and whether it might be the right fit for your business.
What does Dual Energy offer as part of the service?
Direct debit payments are the only accepted payment method
Free smart meters for customers
How do I switch my energy to Dual Energy?
If you want to review and switch your business energy supplier, give us a call. If you can, try to have the following to hand when you call:
Latest business energy bill
Contract end date
Annual spend/consumption rates
But, don't worry if you don't have this information to hand, because we can still help you without it.
Call today on 0808 278 0580 to speak to one of our saving experts for business and save up to 30% on your energy bills. Or, if you prefer, simply complete the form on this page to request a call-back.
How do I complain to Dual Energy?
You can contact their complaints department by:
0800 072 8632
By Post: Complaints Management Team, British Gas, PO Box 4804Phone: 0845 521 4291
By Post: Dual Energy Direct Ltd, 4th Floor, Premium House, The Esplanade, Worthing, West Sussex, BN11 2BJ
Email: customer.services@dual-energy.co.uk