DONG Energy
What can the Danish supplier offer your businesses?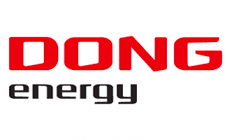 Formerly known as Shell Gas Direct, DONG Energy was founded in 1972. It is currently the third largest gas supplier to UK businesses. Since 1989, DONG has been an active player in the UK commercial gas market.
Read on to find out more about DONG Energy, and whether it seems like the right fit for your business.
What does DONG Energy offer as part of the service?
Dedicated account managers for your business
Flexible payment options
Specialist advice for businesses
Excellent customer service
AMR (Automated Meter Readings)*
*This is basically a smart meter that sends readings directly to the supplier. This means bills are always up to date, and you won't have to worry about providing readings.
How do I switch my energy to DONG Energy?
If you want to review and switch your business energy supplier, give us a call. If you can, try to have the following to hand when you call:
Latest business energy bill
Contract end date
Annual spend/consumption rates
But, don't worry if you don't have this information to hand, because we can still help you without it.
Call today on 0808 278 0580 to speak to one of our saving experts for business and save up to 30% on your energy bills. Or, if you prefer, simply complete the form on this page to request a call-back.
How do I complain to DONG Energy?
You can contact their complaints department by:
Phone: 0207 257 0100
Post: DONG Energy, 1 – 3 Strand, London, WC2N 5EJ