Contract Natural Gas (CNG)
What does the gas supplier in the country offer small UK businesses?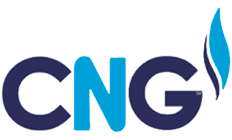 Formed in 1994, Contract Natural Gas (CNG) focuses completely on its small business customers. CNG focus on simplicity and putting customers first. The CNG ethos is summed up best by the team themselves, "You've got a business to run, so how about making energy extra flexible and offering solutions which work around customers?"
Read on to find out more about CNG, and whether it might be the right fit for your business.
What does CNG offer as part of the service?
Flexible billing (monthly, quarterly, yearly)
An account manager for your business
Call centres based in the UK
AMR (Automated Meter Readings)*
*This is basically a smart meter that sends readings directly to the supplier. This means bills are always up to date, and you won't have to worry about providing readings.
How do I switch my energy to CNG?
If you want to review and switch your business energy supplier, give us a call. If you can, try to have the following to hand when you call:
Latest business energy bill
Contract end date
Annual spend/consumption rates
But, don't worry if you don't have this information to hand, because we can still help you without it.
Call today on 0808 278 0580 to speak to one of our saving experts for business and save up to 30% on your energy bills. Or, if you prefer, simply complete the form on this page to request a call-back.
How do I complain to CNG?
You can contact their complaints department by:
Phone: 01423 502 554
Post: Contract Natural Gas Ltd, 2 Victoria Avenue, Harrogate, North Yorkshire, HG1 1EL
Email: service@cngltd.co.uk