Emma review
Check out the banking app made "for millennials"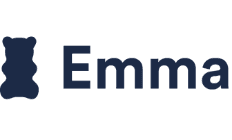 At its heart, Emma is a budgeting and savings app which groups all your bank accounts in one place. It's more than this though.
The app works like a personal financial adviser, letting you see how you're spending your money and flagging any wasteful payments.
We've analysed the saving and budgeting features offered by Emma below.
What is Emma?
Emma is a money management app based in London. The app uses Open Banking to connect to your bank accounts and credit cards.With all your financial information in one place, you can track all your transactions in real time.
It goes further than giving you a simplified bank statement. It helps you avoid overdraft charges, finds wasteful subscriptions and gives you keen insights into your spending.
"There is a financial algorithm managing your money for you": Finder interviews Emma's CEO Edoardo Moreni
How does Emma work?
Emma aggregates all your bank accounts and credit cards in one app. Here are the other budgeting and savings features it offers:
End to wasteful subscriptions. It separates repeated payments (such as subscriptions and bills) from daily spending. This lets you easily cancel subscriptions you don't use.
Spending categories. It categorises your spending by categories and vendor, so you can see exactly where you're spending – and what on. If you're spending too much at Costa, or on coffees specifically, you'll know.
Fee tracker. The app lets you track exactly when and why big banks have charged you fees. It lets you know which one of your banks is "ripping you off the most". Fees it tracks include overdraft charges, fixed account fees and foreign transaction costs.
Set budgets. Tell the app how much you want to budget by category. The app sends you notifications if you go over.
Savings advice. Using smart tech, it tells you an affordable amount to put aside for saving at the end of each month.
Emma marketplace. You can access pension, investment and rent repayment products, ie Wealthsimple, PensionBee and CreditLadder.
How safe is Emma?
You might have reservations about providing a third-party app your bank credentials. However, Emma's access is read-only, so it can't touch your money. In addition, it is authorised and regulated by the Financial Conduct Authority.In terms of app security, Emma uses several of the same security measures, including end-to-end-256-bit TLS encryption. This is used by all major banks.
What banks can you link Emma to?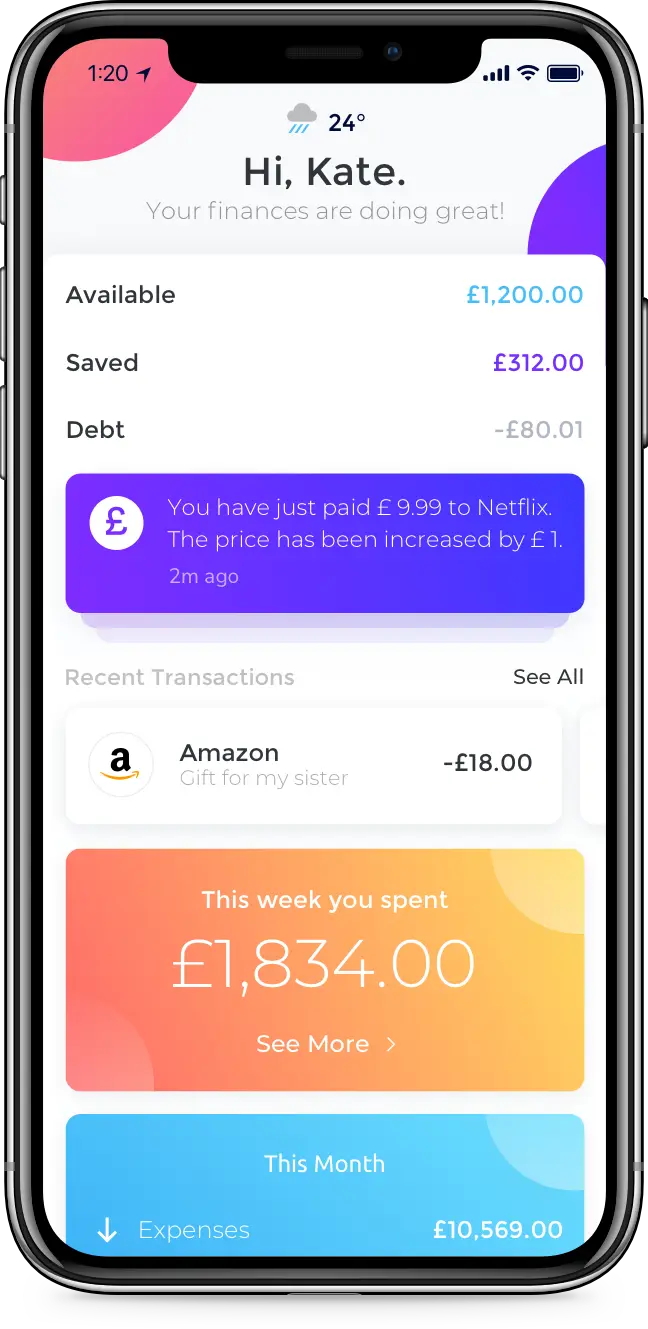 How does Emma app make money?
Emma currently makes money in two ways:
Emma Pro. Emma Pro is a premium version of the Emma app – if you prefer a more customisable experience. For £4.99 a month (or £23.94 for 6 months, or £41.88 for a year), you get custom categories and you can rename your transactions, export your data in a spreadsheet, and add manual accounts if you want to track, say, cash or a foreign account.
A marketplace. Emma features some providers it has a partnership with in a section called Emma Rewards – users who sign up to them get cashback, while Emma also gets a return.
Pros and cons of Emma
Pros
Grouping all your accounts in one easy app will make budgeting easier
Stylish app with a number of budgeting features
Monthly savings prompt could help you save an affordable amount each month
Can integrate with all the big banks and a couple of the rising digital banks like Monzo and Starling
Track your cryptocurrency balances alongside your more conventional bank accounts
Cons
No week-by-week or month-by-month comparison feature. Makes it harder to track changes to spending habits
Like most budgeting app, it's read only – so you can't move money between accounts or make payments yet
The verdict
The Emma app looks good, is slick and easy to use and offers some really helpful features – in particular, shoutout to its ability to track your subscriptions and keep track of your crypto assets as well as of your regular bank accounts.
On the downside, it could do with some more visuals and graphs, and some of the features that allow greater flexibility are only available to premium users, which isn't ideal. Some of Emma's competitors, like Yolt and Money Dashboard, are better from this point of view.
Still, Emma is a really solid budgeting app. It makes a really clever tool for organising your money, allowing you to manage it more efficiently and ultimately save more.
Compare Emma against its competitors
Frequently asked questions
Back to top
More guides on Finder