How to save on your EarthVPN service with a few clicks.
About EarthVPN
Continuing the trend of VPN providers being from all over the world, EarthVPN is located in Cyprus, a small island in the Mediterranean Sea. They provide many other services in their home country, but to the UK, their main benefit will be their VPN service. They are an established company, offering good products, top notch customer support and really good prices.
---
EarthVPN promo codes and discount vouchers October 2021
It looks like we don't have any coupons at the moment.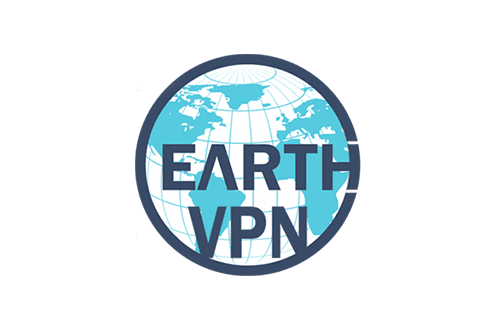 Save up to $7.89 on your annual subscription
from EarthVPN
EarthVPN can give you access to BBC, Hulu, HBC and Fox Studios content. Sign up today!
View details
---
What are EarthVPN's pricing and plans?
EarthVPN offers the simplest plans out there. You either pay month-to-month or pay an annual fee at a discounted price. Both plans offer the same data and technological availability, and both come with a 7-day money back guarantee.
Note: All VPNs are charged in US dollars.
Monthly
Annually
$3.99 per month
$3.33 per month
(upfront annual payment of $39.99)
Prices last checked August 2017
What operating systems can you use EarthVPN on?
Like all other VPN's, Earth VPN is fully compatible with all major operating systems. This includes Windows, Mac and Android, amongst others. Their website doesn't say that they are compatible with games consoles or smart TV's but if you really like them, you could check with them to see if they do and forgot to mention it.
---
How to set up EarthVPN
After you've made your subscription, go to the EarthVPN website and select the appropriate setup guide for whichever device you want to use. They'll walk you right through it, and if you get stuck you could always call on their support service.
---
EarthVPN pros and cons
Pros
Simplicity
Low monthly cost (especially with the annual payment).
Cons
Though it has a simple payment structure, payments are limited to a monthly or yearly basis, whereas other VPNs offer more flexibility.
Back to top
What is a VPN and how does it work?
A Virtual Private Network (VPN) is a tool that allows you to roam the halls of the internet with increased security and no location services. Basically, it hides your IP address (Internet Protocol address – A unique number that every internet ready device has) behind another IP address, which can be anywhere in the world. The big advantage is a safer browsing experience, but it's most common use has recently become tricking the internet to thinking you're in a different country, ideal if you want to access content only available in other places.
---
Frequently asked questions