Driverless cars on UK roads within four years vows Chancellor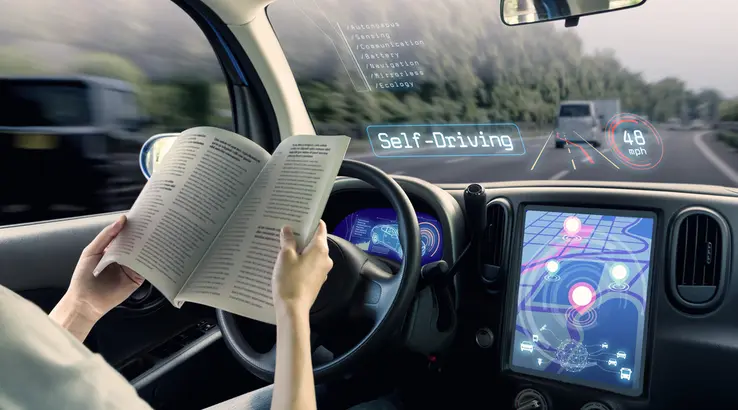 Philip Hammond's budget expected to promise key tech investments.
Driverless cars could be on British roads in as little as four years under government plans to invest in the sector.
British Chancellor Philip Hammond's Budget statement this week is expected to offer encouragement to developers of driverless and electric cars, together with companies working in artificial intelligence and telecommunications, according to a report by Reuters.
Hammond is under pressure to use his budget on Wednesday to turn around the fortunes of Prime Minister Theresa May, but measures to drive forward technological developments would also fit with his desire to improve UK productivity and create high quality jobs.
He's expected to make regulation changes to the driverless car industry to allow a vehicle without a human at the controls to be tested on UK roads for the first time. And he wants fully self-driving cars to be on British roads in as little as four years.
The finance ministry said this week that a new £400 million Charging Infrastructure Investment Fund would be created to help businesses finance and develop charge points across the UK. In addition, £100 million would be provided in grants to help consumers buy battery-electric vehicles.
Other investments include £75 million in the artificial intelligence industry, £160 million for next-generation 5G mobile networks across the UK, and £100 million for an additional 8,000 computer science teachers. A further £76 million would go to boosting digital and construction skills.
The finance ministry also announced this week that the budget would address issues such as taxing and charging environmentally damaging single-use plastics.
Hammond told the BBC earlier this week that his objective of having 'fully driverless cars' without a safety attendant on board by 2021 was achievable.
"Some would say that's a bold move, but we have to embrace these technologies if we want the UK to lead the next industrial revolution," he said.
But he revealed he had yet to use a driverless car himself. He told the BBC's Andrew Marr show that he had promised himself a ride in one during this week's visit to the West Midlands.
Asked about the potential loss of jobs for drivers he said the country could not 'hide from change' and that people should be supported in developing skills which would provide new careers.
By last night, however, it seemed that his plan to ride in a driverless-car had been overruled by Downing Street and the Treasury over concerns of a pre-Budget photo opportunity blunder. The Telegraph reported that aides were concerned that pictures of Hammond in a driverless car could be used as a metaphor for a 'driverless' government just days before the budget.
Latest technology headlines
Picture: Shutterstock