Dozens review
Newcomer Dozens is more than just a current account and app. Here's how things are looking so far.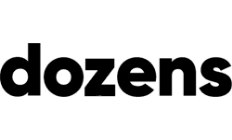 Dozens is all about saving money and making it profitable. While most banks make money when you need to borrow and thus start paying interest on your loan/mortgage, Dozens only charges for investing and only when your investment is going well. Quite refreshing, uh?
It's still early days, but we've taken a look to find out if it's too good to be true.
What is Dozens?
Dozens offers a current account that helps to grow your money, encourage saving and eventually investing. It aims to offer a whole range of financial services, including:
A current account. Dozens does not hold a full banking licence yet, so it won't be a full UK account, at least for now. But it has an account number and sort code.
A card. The Dozens card is a Visa of a very bright yellow.
An app. It looks bright and clean and has a personalised dashboard.
Spending report features. It shows your spending according to location (showing it on a map), category and size.
Budgeting features. You can save automatically by setting your own personal rules (such as "save £2 every time this person tweets" or "every time it rains") and Dozens encourages you with cash prizes.
A savings product. Dozens calls them "Cash Savings" – basically, you'll be able to set money aside regularly, according to a set of rules you decide. You won't earn any interest on it, but you can transfer it back to your main account anytime.
An investment bond product. The bonds are £100 each and earn a 5% annual interest rate, paid monthly (more on this below).
An investment account. Dozens also allows you to invest your money if you want to.
Dozens says it has a comparatively unconventional team, at least as far as banking startups usually go, with women comprising 65% of the team and all coming from very different backgrounds.
How Dozens is trying to innovate banking: Interview with the company CEO Aritra Chakravarty
How does Dozens work?
In order to apply for a Dozens account, you'll need to download the app and verify your identity (by taking a picture of your ID and a video of yourself). Once you've provided your personal details, you're good to go, and will receive the card in a few days.
Dozens is still in an early phase, so be aware that not all the features are available yet.
How does Dozens' 5% bond work?
Every month, Dozens releases a certain amount of its 5% bonds. Dozens users can bid for them and, if their bid is successful, their money is then put aside for a year, at the end of which they get it back with a 5% interest on top.
The bond isn't FCA-regulated and there is no deposit protection on it. However, Dozens says your money and the interest will both be moved to a trustee account, where Dozens won't be able to touch it any more.
Does it mean that the investment bond is completely risk-free? Well, yes and no. You're still investing money in a startup, and there's always a risk it may go bankrupt.
The bond programme has a limit of £7 million and every month Dozens issues between £100,000 and £1 million. Your offer will have to be a multiple of £100.
Dozens says it prioritises small savers – once the "booking" period is over, it allocates the bonds starting from the smaller bids and going up until it finishes its monthly availability. In practice, this means that the lower you bid, the more likely you are to actually get the bonds.
What are Dozens' pricing and fees?
The idea behind Dozens is that it makes money only when you make money, by keeping "a smaller share" of the returns and passing on "the majority to you". This basically means that Dozens will charge a fee on investment, while the other products (current account and app, savings account and so on) come for free.
The fees on investments are made of two parts:
Dozens fee. 0.5% of the total value of your investment. If you're not making any money out of your investment, the fee won't be charged.
Strategy fees. When you invest, Dozens invests your money in a series of funds on your behalf. They'

ll charge a fee that won't be included in your annual management fee.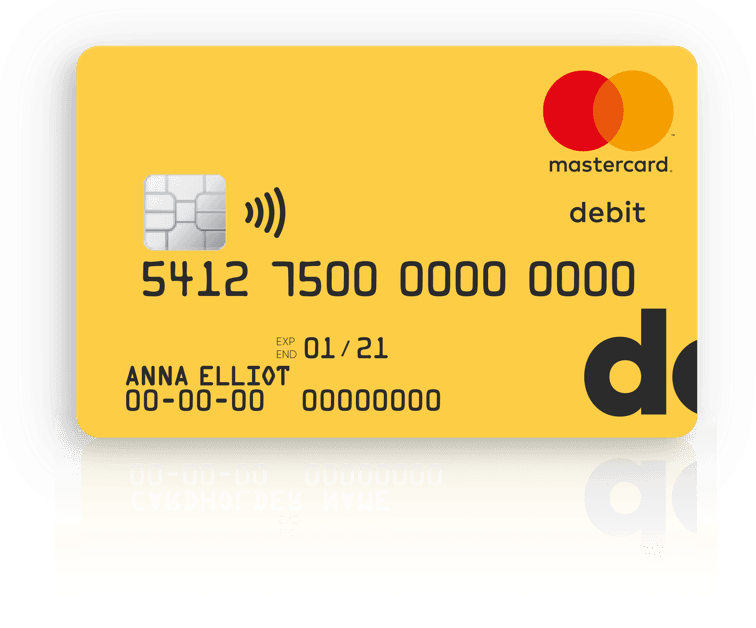 Is Dozens safe?
Dozens is not a bank. It is, however, regulated by the Financial Conduct Authority (FCA) as an e-money institution. This means it can offer a range of financial products with different levels of protection.Customers' current account money will be held in a segregated account, so that if things were to go wrong, the money couldn't be used to repay Dozens' creditors.
As far as the Financial Services Compensation Scheme (FSCS) goes, Dozens provides different levels of protection, depending on where you keep your money:
Current account. The deposits on your current account will not be protected by the FSCS, so they won't have the same level of protection that fully-licensed banks provide.
Savings. The money you save and put aside in Dozens' savings accounts will be protected by the FSCS – Dozens says it'll move it to a Bank of Scotland client account that has the usual FSCS protection up to £85,000.
Investment products. As an investment firm, Dozens is fully licensed, so you're protected up to £50,000 by the FSCS against poor investment management or default. This does not apply to Dozens' fixed-rate bond though. Moreover, don't forget that if the companies you've invested in go bust, you won't enjoy any protection – that's part of the investment risk.
Dozens pros and cons
Pros
All banking features are fee-free.
Brings together day-to-day banking, saving and investing.
Competitive interest rate on the bond.
Cash prizes when you save money.
App looks smart and clean.
Cons
Some features (including standing orders and direct debits) are still missing. Will it deliver?
The verdict
So far, so good. For now, Dozens looks quite good, especially when it comes to saving: if you know the market a bit, you'll have quickly realised that a 5% annual interest rate is pretty much unheard of. Also, the idea of bringing together so many different features sounds definitely interesting and the lack of fees is also appealing.
However, the big challenge lies ahead. Will Dozens deliver? Will it be able to make enough money to be sustainable and at the same time keep offering the same favourable conditions to its customers? Much remains to be seen, but for now, if it appeals, it's probably worth downloading the app to keep your options open.
Alternative to Dozens
Grow your savings at Raisin UK‎
Raisin UK makes it easier to apply for deposit protected savings accounts. Our savings service connects you with a range of banks and includes exclusive savings accounts and rates; all curated to help you earn more from your savings:
A welcome bonus offer of up to £50
Wide range of partner banks all offering FSCS protection
Very competitive rates all in one place
Apply for multiple savings products
Quickly and easily see how your savings are doing