Hoddle app review
Learn more about the app that lets you simplify your money management.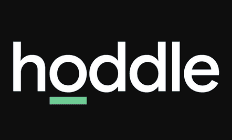 What is Hoddle?
Hoddle is a mobile app that aims to make it easy to manage your money in one place. The company calls it "smart banking".
You are able to connect and manage all of your separate bank accounts in one place using Open Banking. You can see all of your balances on the main dashboard and transfer money between your accounts with ease.
On top of that, Hoddle can automate your savings, helping you reach your financial goals quicker. You can do this by instructing the app to put a specific percentage of your salary into a savings account, or by asking it to round up all of your purchases and put the change towards your savings. This feature is called 'Smart Holds'. You can even save together with your friends towards group purchases, with its 'Group Holds' feature.
Hoddle also doubles up as budgeting software, intelligently categorizing your spending so you can easily see where your money is going, and where you might need to cut back.
How does Hoddle work?
Hoddle links all of your accounts together using Open Banking. When you download Hoddle onto your mobile device, you can connect 25+ UK bank accounts and savings accounts with ease. Simply choose which bank to connect, and you'll be prompted to enter your online banking login details. Within seconds, your balance will appear on the main dashboard.
Open Banking is regulated and protected by UK law. To learn more about how it works, see our guide.
How do I get started with Hoddle?
Hoddle is currently in its beta version. To download it and create an account, you'll have to visit the Hoddle website and enter your email address.
You'll then be sent an email with a link to download the app onto your iOS or Android device.
Compare digital banking apps
Pros and cons
Pros
Connects more than 25 UK accounts.
Intelligent automated savings features.
Gain insights on your spending.
Work on savings goals with your friends.
Cons
The app is somewhat basic compared to some of its competitors, which have more features.
What other options are available?
Quite a few actually. You can use the likes of Chip, Cleo or Plum for automated savings. For an aggregation of your accounts, you can use Money Dashboard or Emma.
Then, there's Yolt which can do both of these tasks, plus a lot more!
Verdict
Hoddle is entering a crowded market, and it may need to add a few extra features before it can stand out as the best financial management app around.
We show offers we can track - that's not every product on the market...yet. Unless we've said otherwise, products are in no particular order. The terms "best", "top", "cheap" (and variations of these) aren't ratings, though we always explain what's great about a product when we highlight it. This is subject to our terms of use. When you make major financial decisions, consider getting independent financial advice. Always consider your own circumstances when you compare products so you get what's right for you.
More guides on Finder